Carpet stains can be the worst!  Cherry juice, pop, wine spils…those mysterious stains that pop up out of nowhere…so many commercial carpet cleaners appear to remove the spots initially and then they just come back over time.
Removing carpet stains with the Norwex Enviro Cloth and water is completely natural and very effective.  The high quality microfiber of the enviro cloth pulls the stain out of the carpet without leaving any residue behind.  Your carpet is left with "The Real Clean."
Check out these amazing before and after pictures.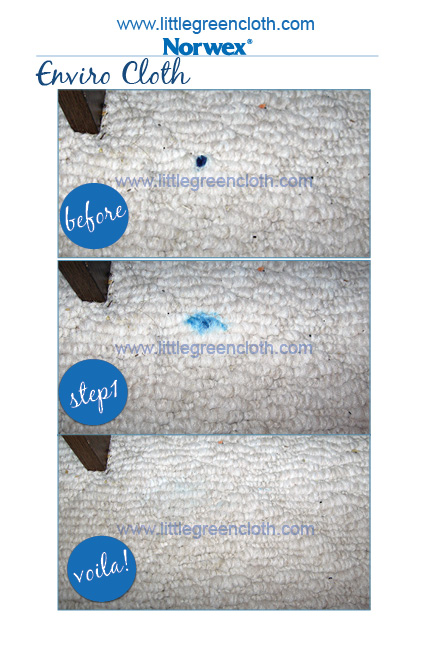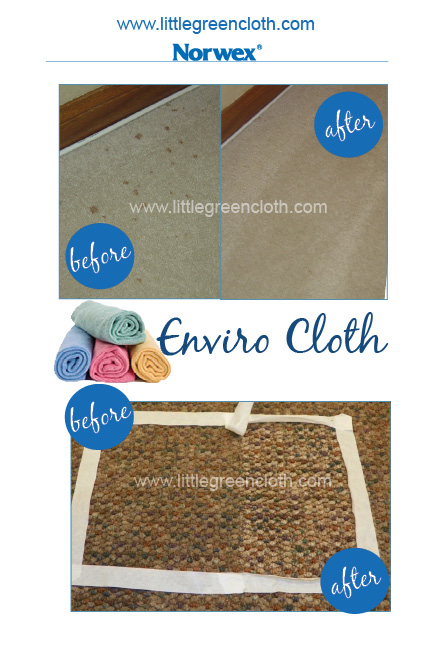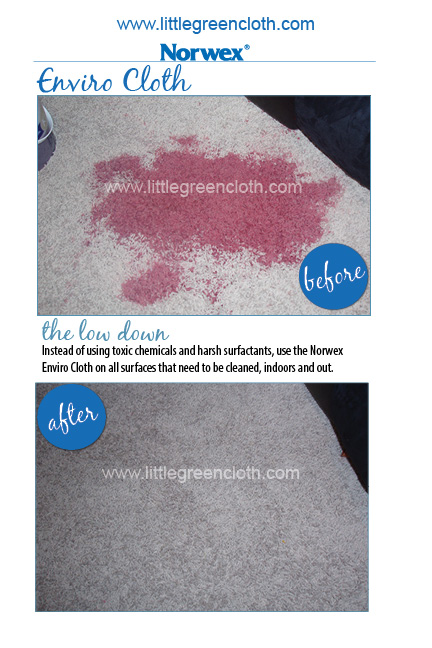 I always have many of these wonderful "miracle cloths" on hand, so feel free to CONTACT ME or SHOP NORWEX ONLINE to ask questions or purchase one for yourself.  Thanks for stopping by!  I would love to hear about your carpet miracles with the enviro cloth and water!