Earlier I showed you how Carpet Stains are no match for the Norwex Enviro Cloth and Water , how you can cleany greasy stains off of a leather couch, and how you can use the enviro cloth to clean wooden doors and refrigerator doors. Here are some other great visual testimonials to the Norwex Enviro Cloth.
In this picture, an enviro cloth and water was used to remove mold from boat seats.  This is the perfect tool as you are getting the boat ready for summer!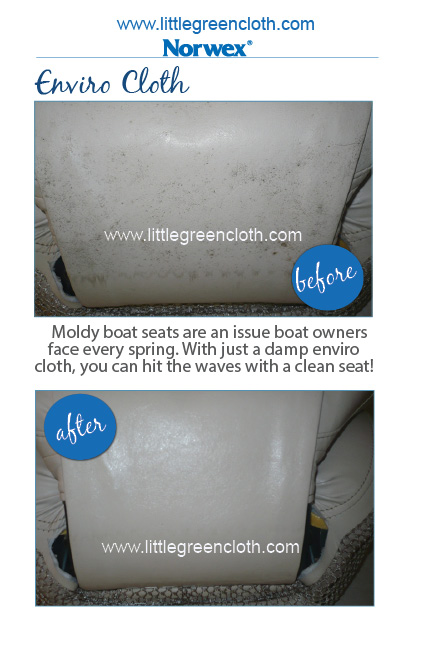 In this next picture, you can see a window cloth cleaned with the enviro cloth and water.  The enviro cloth and water are commonly sold as a "Basic Package."  This basic package retails for $31.99 and will be your go-to cloths for the majority of the cleaning tasks in your home!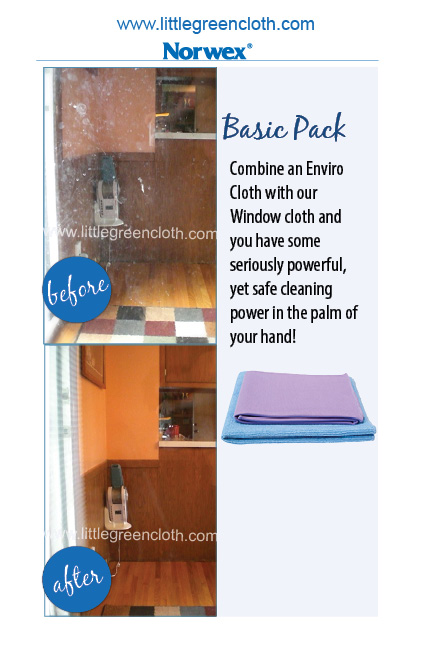 Want to see more? Click HERE for our entire category of Before and After Photos.
Would you like to see how Norwex can turn your home into the "after" with minimal effort? CONTACT ME today to learn more about our products, scheduling a home party, or signing up to sell Norwex so that you can change the world one home at a time.
~Suzanne