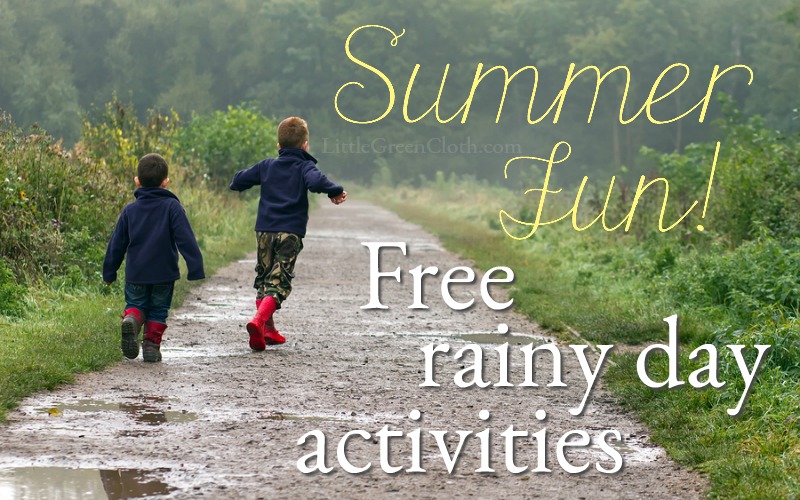 Rain, Rain, Go Away… But if you don't, I'll find something FUN to do!
The age old summer question "What should I do with the kids when it rains?" Here are some FREE rainy day activities you can take the kids to do this summer.
In efforts to get kids out of the house and doing physical activities, Kids Bowl Free is a program you can sign your kids enrolled in. Simply choose the MN location you desire, and plug in the information they require per child. They will automatically send you coupons every Sunday for each day of the week with your child's name on it for the Bowling Alley you specified. You will just need to pay for shoe rental which is usually a few dollars per child.
Just like Kids Bowl Free, there is a Kids Skate Free (ages 10 and younger) for roller skating. The two locations in Minnesota are in St. Louis Park and Woodbury. Once you pick your desired skating location, you will be able to sign up and start skating for free!
If your kids like techy activities and creating things using technology, Apple offers FREE at-home camps just for them! My younger son love utilizing technology to create Apps and QR codes, so we hope to get him in one of these classes over the summer!
Some kids prefer to stay at home and quietly read and that is perfectly fine as well! Barnes & Nobel started a reward program for children that love reading so they can earn a FREE book from their selection. All the child needs to do is read any 8 books and record the in the Reading Journal. Bring the completed Reading Journal to your local Barnes & Nobel store, and they can then choose the FREE book from the list on the reading journal. Pizza Hut also brought back the Book IT program so kids can read books to earn a pizza! Sign up HERE!
Unfortunately, Lowe's Home Improvement no longer does the Build and Grow program, but Home Depot offers workshops for kids, currently offered online. Check with your local store for the schedule and the workshops they offer.
Enjoy your FREE rainy day activities! Happy Summer!
~ Suzanne
Save
Save
Save
Save