Earlier I showed you how Carpet Stains are no match for the Norwex Enviro Cloth and Water and how you can clean greasy stains off of a leather couch. Here are some other great visual testimonials to the Norwex Enviro Cloth.
In this picture, an Enviro Cloth was used to remove years of greasy residue built up on a wooden door.  I love that you can see how clearly it removed the grease, yet it left the door looking wonderful and brand new!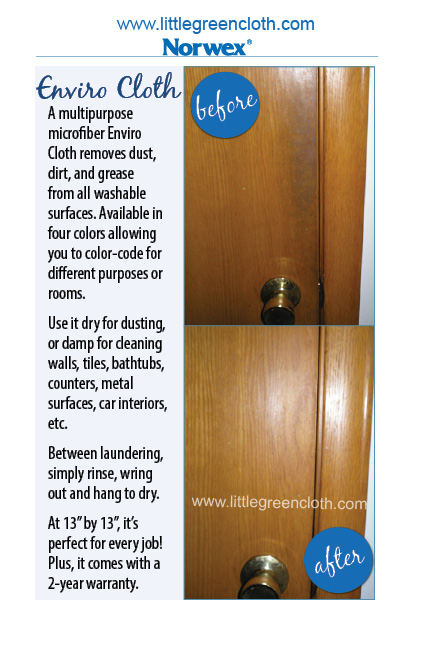 In this next picture, you can see two refrigerator handles.  The one on the right was the "before" handle; the one that has not yet been cleaned.  The one on the left is the "after;" it has been cleaned with the Norwex Enviro Cloth and water.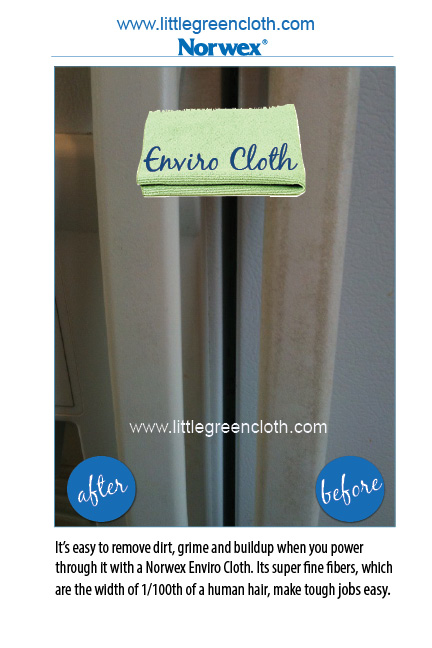 Want to see more?  Click HERE for our entire category of Before and After Photos.
Would you like to see how Norwex can turn your home into the "after" with minimal effort?  CONTACT ME today to learn more about our products, scheduling a home party, or signing up to sell Norwex so that you can change the world one home at a time.
~Suzanne