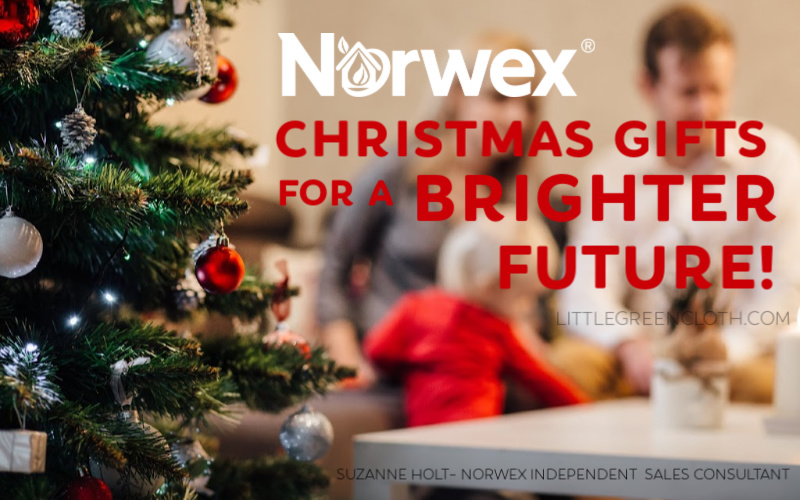 This year, I have heard a lot about the "4 Gift Rule,"giving only 4 gifts- one thing you want, one thing you need, one thing you wear, one thing you read. Its a great way to cut back on your budget for Christmas and on the clutter that Christmas tends to bring. I definitely know what my kids want. I always find cute things my kids can wear. We love to pick out books. But what do my kids need?? We are so blessed. If any of you are in this dilemma this year, think of what YOU need-a clean house- and think Norwex! Norwex has a bunch of kid-friendly products, perfect for their size, not hazardous to their health, and just like the adult-size versions!
Norwex Kid Bibs and Towels: Help your kids get clean and stay clean with the Norwex Bibs and Kid Towels! The signature Norwex microfiber is soft and absorbent and also contains the BacLock™ feature so it self-purifies, which means less laundry for you (Merry Christmas to mom!). Just wash when the microfiber starts to stink- it might be a few weeks! The bibs also have a napkin in the front so your LO can learn to wipe his own hands and face. They are great for parents and kids!
Kids Dusting Mitt: Turn your kids chores into fun family time, especially with the Kids Dusting Mitt! With the feather duster or dusting rag, kids tend to just spread the mess, moving one dust pile to another area. The Kids Dusting Mitt uses static electricity to make dust cling to the cloth, instead of it being pushed around the house.
Pet-To-Dry: Help your kids start a new healthy habit: hand washing! These cute little hand towels make kids want wash their hands, and then pet the pig or lion until their hands are dry. The BacLock™ feature will self-purify the cloth, inhibiting the growth of bacteria, mold, and mildew, so it won't stink for a while!
Give your kids something you really need- a clean house!! Let them take some responsibility and have some fun while they do chores!
~ Suzanne
Save
Save
Save