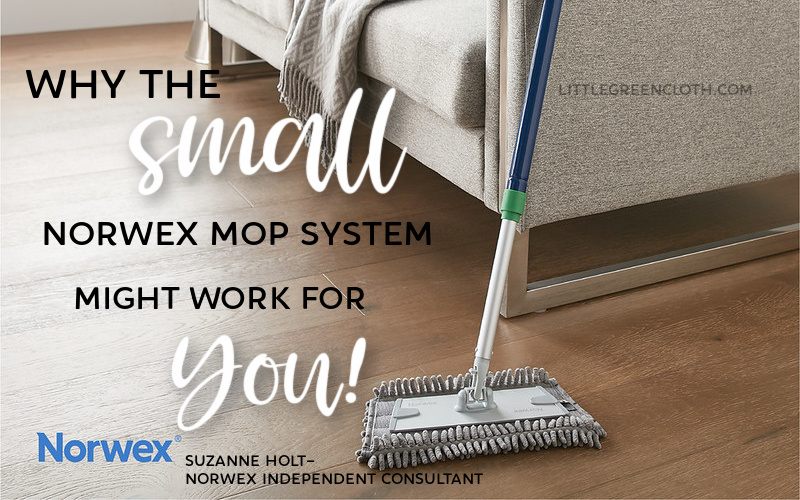 While many customers LOVE their Large Mop System, I have other customers who swear by their Small Norwex Mop System. The Small Mop is similar to the Large Superior Norwex Mop System in every way except size. They come with the same Dry and Wet Pads, and you can buy the same attachments as the Large Mop System, like the Tile Mop Pad, the the Chenille Mop Pad, and the Mop Brackets (for window cleaning). Let's look at 3 reasons why the Small Norwex Mop System is the better fit!
Bigger isn't always better.
Sometimes, smaller things are needed to get the job done, which is why many customers find the Norwex Mini Mop the better fit!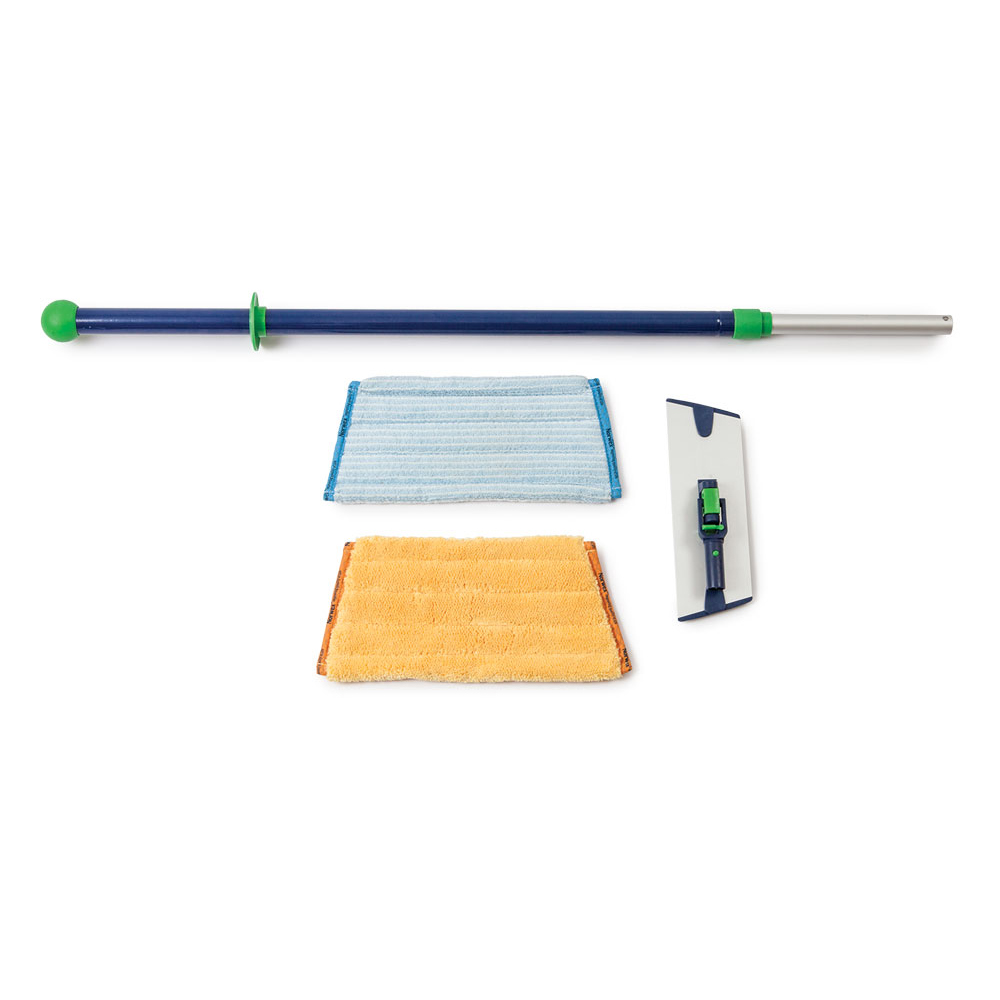 Few Hard Surfaces in Home
Some homes just don't have a lot of hard surfaces. Maybe just the bathroom is tiled so you don't need the full-sized mop to cover a big surface area. The Norwex Mop still beats using a bucket and chemicals or having to restock disposable pads and solution, even when you don't have many hard surface areas.
Tighter Spaces
The Norwex Mini Mop might be easier to maneuver in your space instead of the full-sized one; maybe you're in an apartment that has wood floor and are cramped by furniture and rugs. The Large Mop might not sail around quite as fluidly as the Mini would in that tight space. Some people also prefer the Mini Mop for washing their windows because of how it maneuvers.
Cheaper…
Of course, money always plays a role in our purchasing decisions. The Mini Mop is $18 dollars cheaper ($94.99) than the Large Norwex Mop System ($112.99). This is especially a consideration if you don't have very much surface area to cover, just pay for what you need. Even if you do have a decent amount of floor space, the Mini Mop still isn't a bad idea because you'll probably just have to wring it out and wet it down a couple more times to cover you're whole floor space. You've still saved yourself money and cleaned your floor without chemicals. Win-win!!
Why did you choose the Norwex Mini Mop?
Ready to take the plunge on your first Norwex Mop system? Start cleaning your floors without chemicals, a bucket, or disposable pads, and get the Norwex Mini Mop today!
Save
Save
Save