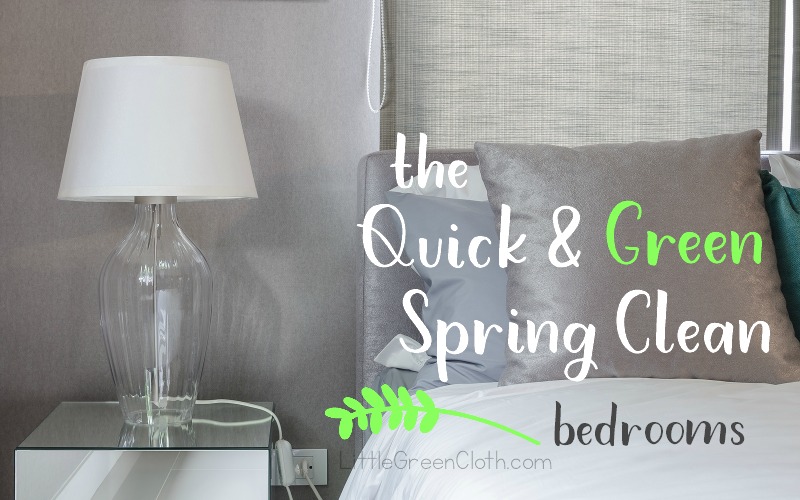 Let's lighten up while we freshen up!
Do any of you have stories about spring cleaning flops? My friend recently told me a funny story. When she was a teenager, she was cleaning the screen outside so she filled up her bucket in the laundry room sink. Unfortunately, she forgot to shut off the water and the sink was plugged! The whole laundry room flooded! I hope none of you experience anything like that this year!
Lets move in to the bedrooms and laundry room. Here are the tools we will use today:
The Bedrooms
Move bed– vacuum or mop underneath
Wash sheets, duvet cover, and curtains in Ultra Power Plus
Clean mattress with Mattress Cleaner
Dust furniture and decor with Dusting Mitt
Dust ceiling fan with Envirowand
Vacuum closet
Clean smudges from walls, door, light switches, etc with Micro Cleaning Hand Pads or Cleaning Paste and an Enviro Cloth
Wipe down baseboards with Enviro Cloth
Finish with any routine cleaning procedures
The Laundry Room
Wash out sink with Blue Diamond
Wipe out the washing machine and dryer with Enviro Cloth
Wash out the lint screen with water and Dishwashing Liquid, use the Envirowand to dust inside the lint trap
Dust underneath, behind, and on the sides of the dryer and washing machine with Envirowand
Dust any other surfaces with Dusting Mitt. Wet and wring out Dusting Mitt and then clean vent
Wipe out any cupboards or drawers with Enviro Cloth
Wipe down the cupboard and drawer faces with Enviro Cloth
Wipe marks from walls, doors, and light switches with Micro Cleaning Hand Pads or Enviro Cloth and Cleaning Paste
Finish with any other routine cleaning procedures
Are you worn out? Or are the products doing the work for you? See you soon!
~ Suzanne