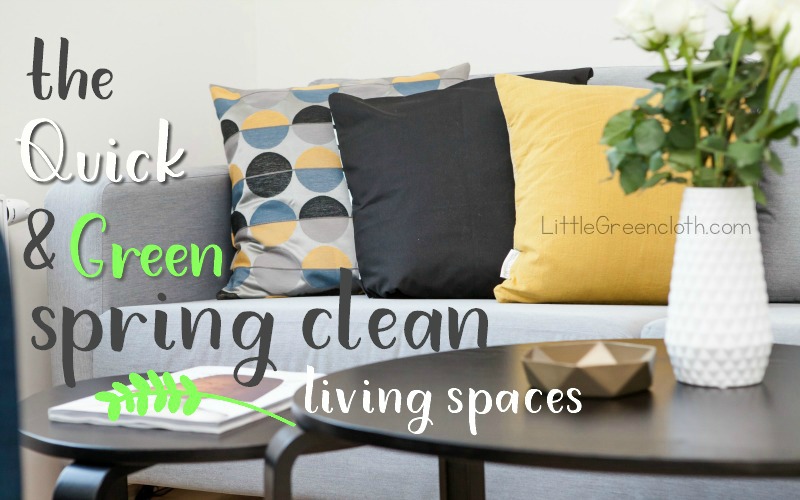 Welcome back for another round of spring cleaning!
Today, we will be conquering the common living spaces: the entry way, the living room, the den, staircases, and any other spaces you have. Here are the tools we will be using today:
The Living Spaces Checklist
Deep Dust– you can use one, but the process will go faster if you use two Dusting Mitts, one on each hand. Dust all shelves, books, knickknacks, and tops of furniture pieces.
Dust vents– wet one of the Dusting Mitts and wipe across the vent.
Dust light fixtures and ceiling fans– use the Envirowand to reach these items
Wipe smudges off the light switches, walls, furniture, and doors with the Micro Cleaning Hand Pads or an Enviro Cloth and Cleaning Paste.
Mop or vacuum under furniture- If you have wood floors, run the Dry pad over the exposed area. You'll be amazed at how much dust this picks up. Brush the dust into the garbage with the Rubber Brush. Continue until clean and then mop with the Wet Pad attached.
Wipe down baseboards with a wet Enviro Cloth and vacuum edges of carpet.
Vacuum upholstery and spot clean with Carpet Stain Buster
Spot clean carpet with Carpet Stain Buster
Wash curtains, throw pillows and blankets in UPP
Finish with any routine cleaning procedures.
How did it go? My guess is after you finish these spaces, you'll be over half way done! Check out the next set of tasks below!
~ Suzanne