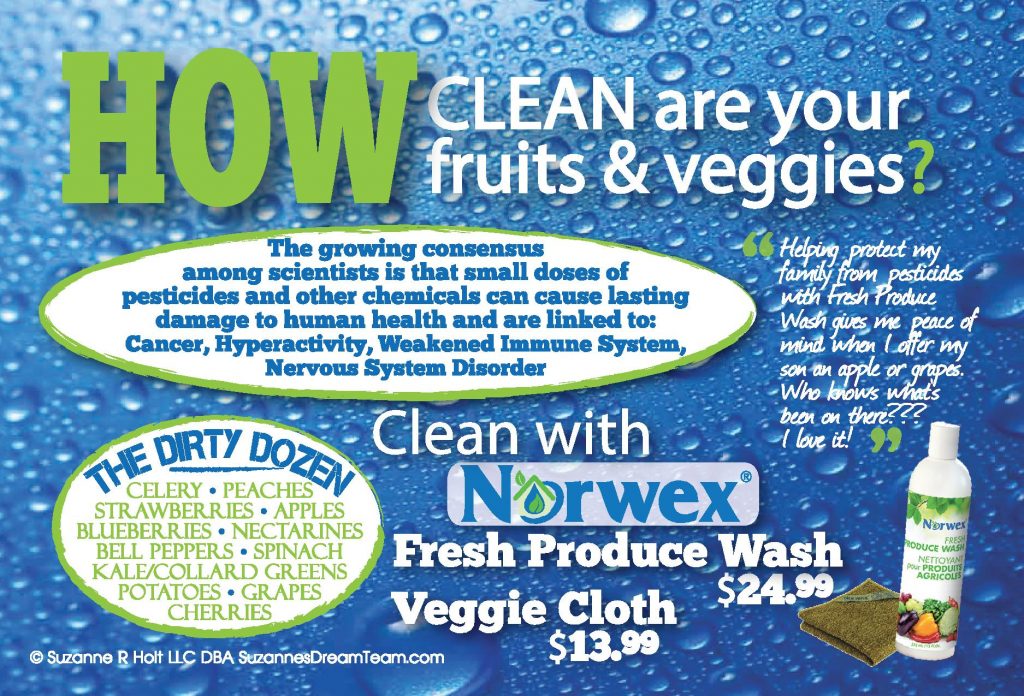 Summer is just around the corner! Have you already picked out the seeds you will be planting? Are you excited for the fresh fruits and veggies that you'll be able to get at the farmers market? I can't wait to make that switch, but we still have a few months to go. In the meantime, make the most of the produce you are getting from the grocery store. Being all organic, especially this time of year can be expensive, but you don't have to buy organic to eliminate the chemicals on your food. Be strategic about your shopping; check out my previous post on The Dirty Dozen.
What were you surprised to find on the list? Don't worry; you don't have to completely give these up. Instead, try the Fresh Produce Wash and Veggie Cloth!
The Veggie Cloth will polish and scrub your fruits and vegetables. Use the rough side for scrubbing away dirt and pesticide residue. Dry it with the polishing side for a crisp finish. This cloth can even peel some root vegetables, like carrots and beets!
Since not all fruits and veggies are tough enough to be scrubbed, the Fresh Produce Wash removes unwanted chemical residue from fertilizers, wax, dirt, oil and bacteria by soaking your produce in the diluted solution. By soaking, this solution penetrates more deeply than many of the topical sprays. Check out my review of the Fresh Produce Wash from earlier this year for even more information!
Hang in there! Summer will be here soon! Don't give up on your healthy eating and don't settle for chemically-doused produce!