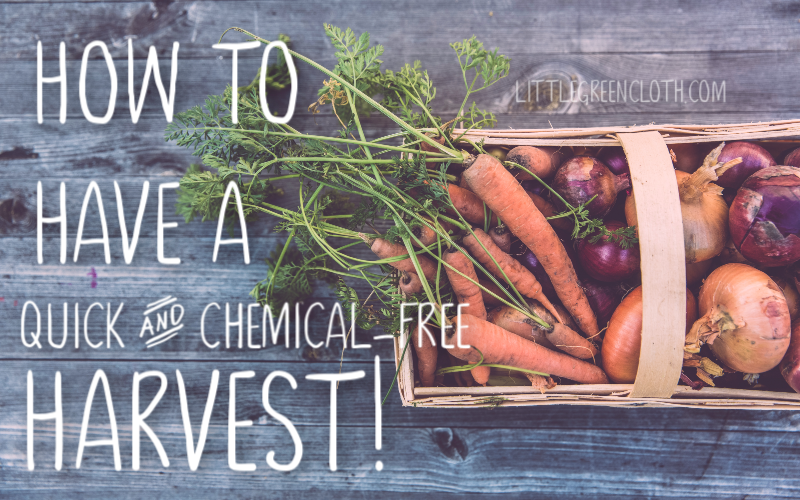 One of the best parts of fall is going to the apple orchard and pumpkin patch or picking up some local produce at the farmer's market. It adds so much to your fall cooking and baking when you can use some fresh, local ingredients. And, it's even better when it is coming from your own garden! Incorporating this thoughtful touch does take some extra effort though. Instead of feeling overwhelmed by the extra work, grab a couple Norwex must haves to keep your efforts simple, convenient, less wasteful, and less toxic.
Fruit and Veggie Scrub Cloth– When you grow your own fruits and veggies, there is an extra step before the harvest reaches the table- a good washing! Of course when you pull things out of the ground or out of the elements they are quite dirty, but since we're used to triple washed produce it is easy to forget. To make this wash easier, I love using the Fruit and Veggie Scrub Cloth to quickly and thoroughly remove the dirt, especially from root vegetables! You can remove all the gunky dirt and even peel carrots in one shot. Check out the photos of the garden carrots and potatoes below!
2. Fresh Produce Wash– Whether you're bringing the harvest home from the grocery store or your own garden, the Norwex Fresh Produce Wash effectively removes unwanted chemical residue from fertilizers, dirt and bacteria. This biodegradable formula contains no phosphates, sulfates or parabens so you won't be tainting your organic produce. I enjoy using it on my berries from the store, and also apples from my friend's house. They are from a back yard garden tree and are in the elements all year without any treatment so they can get some build up. Thankfully, the Fresh Produce Wash quickly and easily removes it all. See how effortlessly it removes dirt and whatever else from there berries purchased at the store: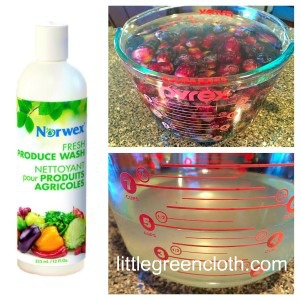 3. Reusable Produce and Grocery Bags– When you go to the farmer's market, sometimes the packaging is a little flimsy. After going through all the trouble, you don't want certain items to roll out of place and get squished under the squash you bought for soup. I like to bring my Produce Bags to the farmer's market to make sure my grocery haul stays in place while I bring them home. Plus, they are less wasteful than other plastic bag products. And of course, every trip, whether to the supermarket or farmer's market, is best accompanied by the Norwex Grocery Bags. Not only are they sturdy and a manageable size for carrying your purchases, but they contain the BacLock feature so they keep themselves clean. I'm not sure I ever really thought of washing or wiping out my reusable bags to begin with, but now I don't have to!
How did your garden do this year? What Norwex products make harvesting easier for you?