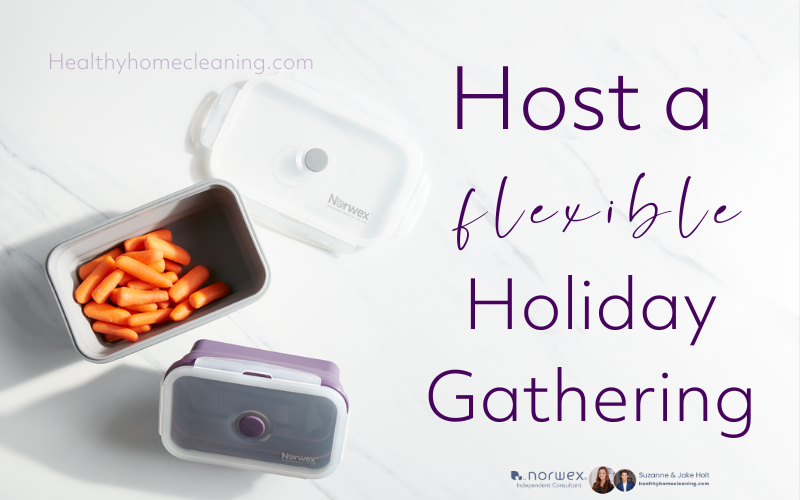 If you're hosting a holiday like Thanksgiving or Christmas, it's good to plan ahead on how to have a flexible holiday gathering. It can be a challenge to go through all the work of coordinating or cooking a big meal, but also stay flexible to others timelines. Having a laid back atmosphere puts everyone at ease, and when you've created some options for yourself, you'll feel much more chill if plans shift throughout the day. Here are a couple ideas to accommodate guests while keeping your food safe and delicious!
When your Guests are Running Late
If you have guests that will be a little tardy to the meal timeline, I like to keep food out, but have a plan to cover it. We used to cover everything with tin foil, making sure that it is perfectly crinkled around the rims. Tin foil isn't the best at keeping food hot for very long and creating a tight seal is tough!
This year, I plan on using my Norwex Stretchy Silicone Lids so I can keep my holiday table ready. These 100% food safe silicone lids insulate longer because they create an airtight seal. In the event that I need to reheat, I can keep the lid on while I place in the microwave so all the moisture and flavors don't escape while they warm up. Since there are so many sizes of lids, I know that all my food will get covered. I love that these lids contain the BacLock feature because it inhibits the growth of odor-causing bacteria on the product. I want to do everything I can to keep food safe too!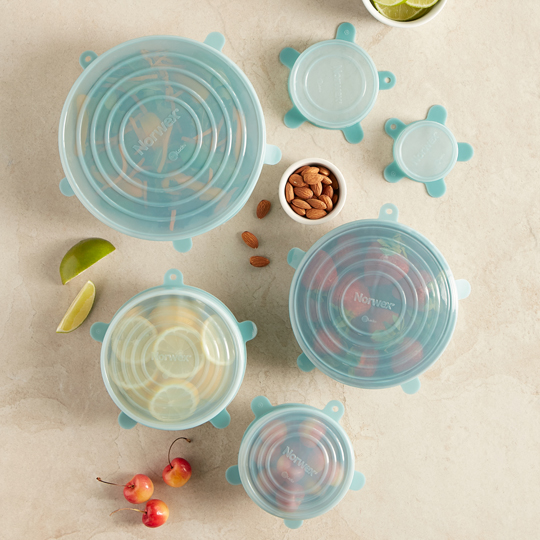 When Guests Are Not Following the Meal Timeline
If you have guests that are not following the meal timeline, don't worry! Just seal the Stretchy Silicone Lids on and place in the refrigerator. Sometimes, a dish isn't a big hit and almost the whole batch is left. Don't struggle to stuff it in multiple food storage containers or fight with plastic wrap; instead, just slap a Stretchy Silicone Lid over it. Since they create an airtight seal, you won't have to worry about your leftovers going stale in the fridge. If you need to get food off your fancy dishes, it's time to take out the Silicone Food Storage Containers. These collapsible, BPA-free, reusable containers come in small, medium, large, and XL, which creates options for storing a variety of leftovers.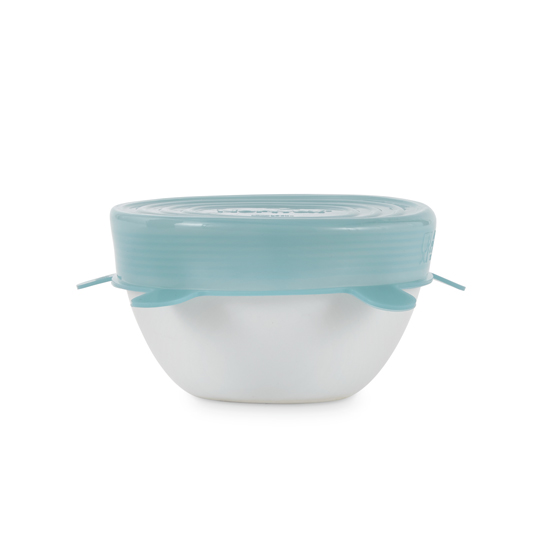 If your guests plan on nibbling at the food, consider texting and asking their order on the food. The Silicone Food Storage Containers are handy for putting together a plate for someone that they can reheat later. This way, you won't need to haul out every dish after strategically stacking them in your fridge.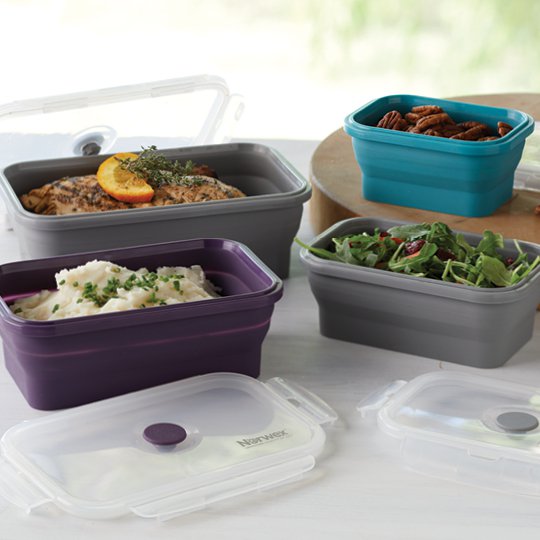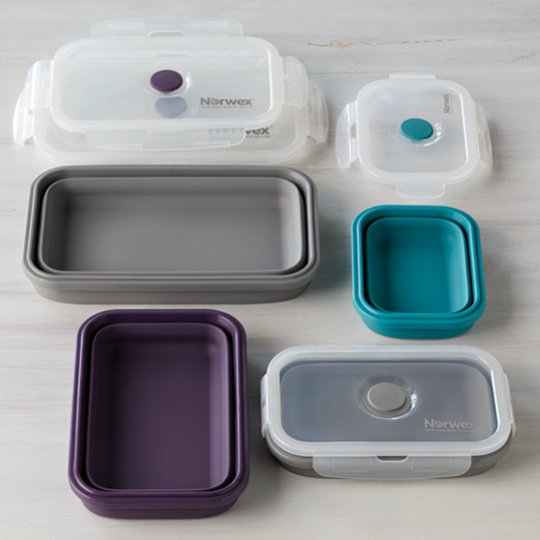 With so many options for a flexible holiday gathering, many of my worries have subsided, except my fear of a dry turkey! I look forward to trying my plan out this year because I have a feeling it will be something I am thankful for! Happy Thanksgiving!!
~ Suzanne