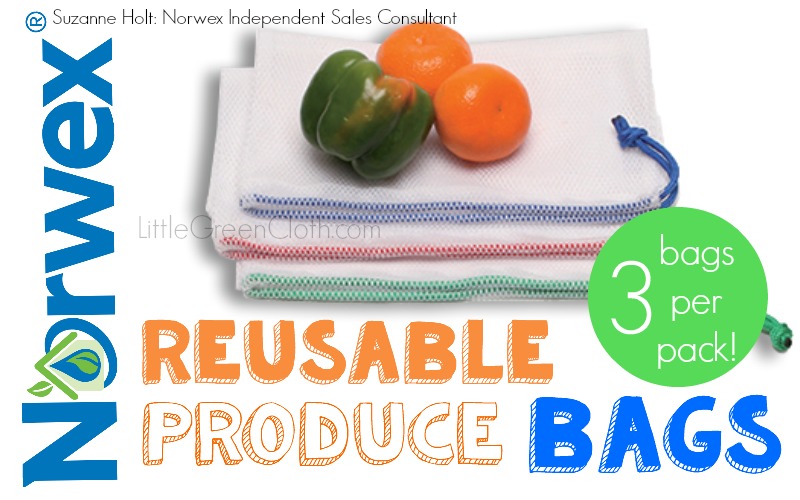 For quite a long time, I have dutifully carried a large container of cloth bags into the grocery store.  I may use 5 bags, or I may use 10.  But I have at least 20 ready to go – I like to be prepared.  Until last summer, I had never considered that maybe my efforts to be more eco-friendly at the grocery store were not quite enough.
Like any parent, my goal is to provide nutritious meals and healthy snacks for my family.  Following the setup of most grocery stores, my first stop is the produce section.  Picking out several seasonal fruits and vegetables, I would put my produce in plastic bags to keep them protected from the rest of my food I was about to purchase.  WAIT JUST A MINUTE …  I would put my produce in plastic bags?  Guess I was not being as eco-friendly as I thought.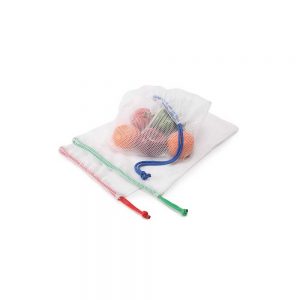 I would guess that on average that each family brings home at least 3 bags of individually wrapped produce each week from the store.  This means that over the course of 52 weeks, each shopper would walk out with a total of 156 plastic bags.  One hundred fifty-six bags.  Ouch!!
Not only is that a lot of waste, but guess what plastic contains?  Chemicals.  Not sure about you, but I would rather just eat blueberries.  If chemicals are not a part of my cleaning regimen, they certainly do not need to be a part of my diet.
That is why I am SO glad that Norwex came out with reusable produce bags.  Guess what?  When you buy the bags, you get THREE of them.  Just enough to cover all of your produce.  Unlike plastic produce bags, these are made to hold lots of produce, so three should always be enough.  Obviously you may want to plan ahead – blueberries and oranges only work well together in a smoothie.  Combining them in a produce bag may be a bit of a juicy experience.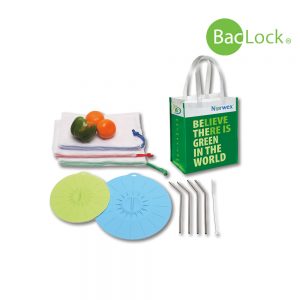 If you want to take your eco-friendly kitchen efforts to the next level, might I suggest our Pitch the Plastic Pack.  This collection includes the three Produce Bags, Reusable Stainless Steel Straws/Cleaning Brush, Reusable Grocery Bag, and Reusable Silicone Lids. This collection will green up your kitchen and save you money!
How about you?  How do you make your grocery shopping a more eco-friendly experience?
~ Suzanne
Save
Save
Save