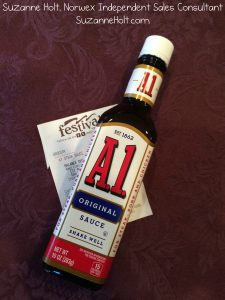 Sometimes little choices can make a big ripple effect.  We all have habits, things that are just a part of our daily routine, part of society…things that we do without thinking.  What would happen if you challenged yourself to think about the impact of little choices?
Shopping bags are an item I've been paying extra attention to lately.  I rushed into the grocery store recently for last minute steak sauce that we needed for our holiday dinner.  This tiny bottle is all I had, yet the bag boy automatically asked me "Is plastic okay?" as he reached for a grocery bag.  "I will just carry it," I answered.  Both he and the cashier looked at me in surprise.  The "normal" thing to do would have been to accept either a large paper or plastic bag for my one tiny item.  But why?  Why do I need a disposable bag to carry one small bottle out of the store?  I don't.  Think of how many shopping bags you could save from the landfill if you "just say no" to shopping bags when they're not necessary.
Clothing stores are another place where we always feel the need to walk out of the store with our item(s) in a disposable bag.  I was struck by how American this habit is when we had friends visiting from Europe last summer.  We were at the Mall of America and their teenage son went into a store to buy a t-shirt.  He came walking out with the shirt in one hand and the receipt in another.  I was startled at first and said "Didn't they give you a bag?"  Both he and his mom were confused – why would he need a bag just for one little t-shirt?  It made me wonder…why do we feel this need to always put our purchases in a bag?  Since then, I love surprising salespeople when I decline a shopping bag and say "I can just put it in my purse" or something similar.  I hope that my decision to think about the impact of little choices in my life may inspire them to also think about the choices they are making.
What about you?  What little choices do you make on a daily basis to reduce waste?
~ Suzanne