What if you could start this school year fully in charge of your schedule, workload, work remotely, with an eco-friendly company that gives the chance to earn your Norwex starter kit for free? It is all possible when you become a Norwex consultant!
Norwex has been changing what clean means for over 25 years and has taken 2020 in stride! I am so impressed that Norwex has continued to meet current demands, with their timely production of high quality microfiber masks, and in pushing their own standards of sustainability with the new "Forever Bottles." I can't wait to see where Norwex goes next!
Norwex has just switched up their starter kit program for new consultants so now there are 2 routes to earn the kit for free! Let's check them out!
Starting at 12pm CT on August 1, 2020, there is a new option that provides a way where new consultants can earn the kit after only $1000 in sales instead of $2000! This is a great goal to begin with since the average party total is about $500. It is very attainable to reach the $1000 in 30 days and your business will be well on its way!
The other option is the original way- to submit $2000 in sales in 90 days to earn the Norwex Starter Kit for free. Either way you'll be off to a great start in earning the Norwex starter kit for free! The Starter Kit still includes a graphite EnviroCloth, purple Window Cloth, blue Dusting Mitt, mini Cleaning Paste, small Ultra Power Plus Laundry Detergent, Superior Mop System, Rubber Brush, and Body and Face Pack!
New consultants also have the opportunity to earn another gift collection of products when they submit $400 in the first 15 days! This collection includes a set of Spirinetts, Bathroom Scrub Mitt, mini Bathroom Cleaner, Veggie and Fruit Scrub Cloth, mini Fresh Produce Wash, Spirisponge, Ultrazyme, Rinse Aid Plus, Dry and Buff Car Cloth, and Textured Kitchen Cloth and Towel. It gives you the opportunity to test and review more products or use them in demonstration!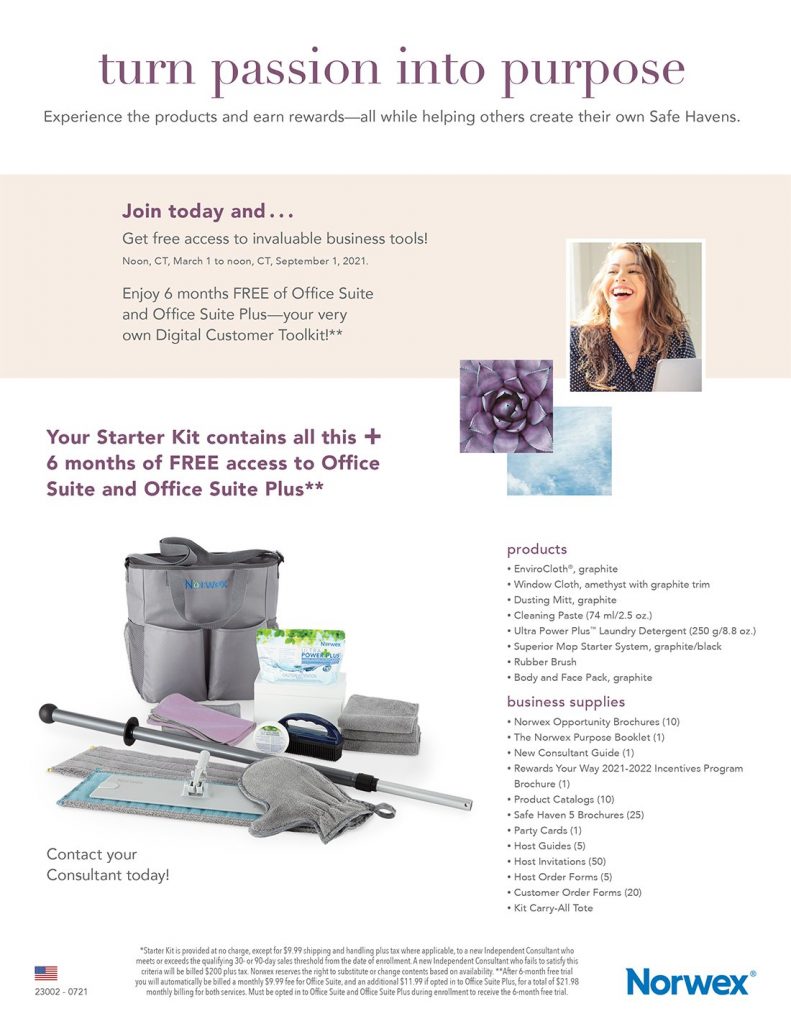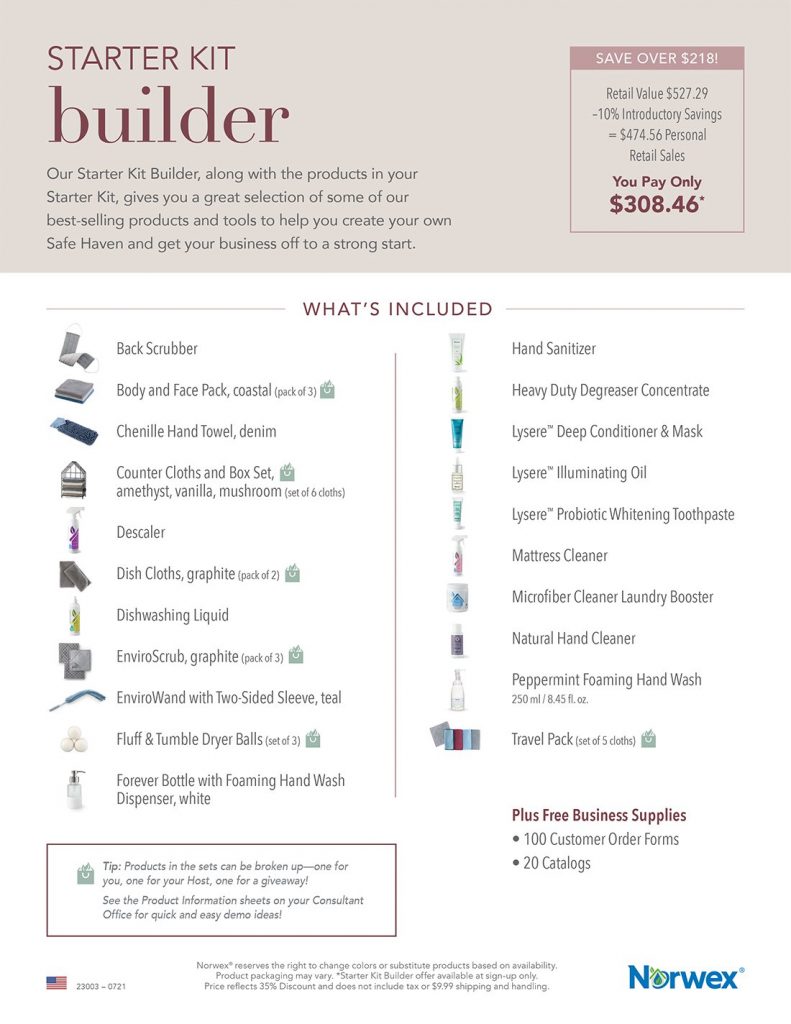 Which route will you take to earn the Norwex Starter Kit for free?
If you're ready, join today to start a new, flexible, work from home position!
If you still have some questions, feel free to contact me or check out my FAQ page!
Check out the new 2020 catalog to see everything new from Norwex!