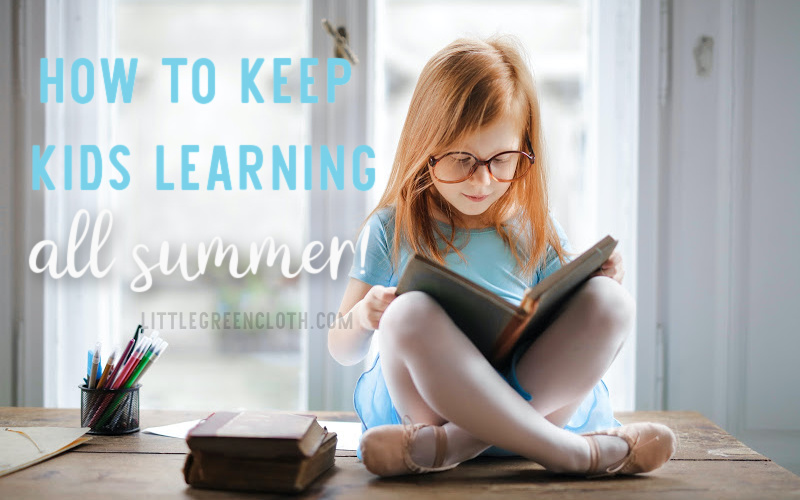 As summer starts to die down, kids might itching for a little more structure and for some summer learning activities! You might be interpretting this through their cries of "I'm bored!"
Why does, "I'm bored" seem to be a common phrase throughout the summer? Keeping kids entertained and engaged in this fast-paced world is simply a challenge. The following five summer learning activities are great starting points in helping the whole family to have an enjoyable, meaningful summer.
1. Participate in summer reading programs. The easiest ones to find take place across the country at local libraries. Not only do they provide incentives for the kids to keep reading all summer, but many also have free enrichment events that you can attend. In addition, many national and even local bookstores allow kids to "earn" free books when they keep a list of the books that they are reading. Earning prizes can be a great motivator.
2. Check out day camps in your area. From archeology to zoology, opportunities abound for your kids to learn through hands-on activities planned by experts. You just need to know where to look. Art museums, nature centers, musicians and children's museums are just several of the places that you can check out near you that might have programs in subject areas that would interest your children.
3. Plan activities with other parents. Pick a theme, such as bugs, that kids would enjoy learning about, then divide the planning responsibilities. After checking out insect field guide books, one person could plan a nature walk. One person could plan a craft that celebrates bugs. Adapting a game, such as tag, to relate to bugs, could be the task of one parent. One person could make a bug themed snack. Great fun for the kids without any person having to do all of the work.
4. Combine learning and play. Take park play breaks after doing a more structured event. Try a scavenger hunt through a museum. For instance, see how many paintings you can find where a particular color is featured or look for items featuring a theme. For younger kids, have them try to find the alphabet in the various exhibits. Not feeling especially creative? Many larger museums actually have hunts or other interactive activities available. All you have to do is ask.
5. Designate a summer mission statement. Just as the classic children's book declared one year The Summer of the Monkeys, you could choose to focus your plans. You could choose "Summer of the Science Project" and try a new one each week. Multitudes of ideas are available both online and in library books. You could also decide to "visit" several countries this summer. Check out fiction books, plan ethnic meals and attend cultural events in your area that celebrate your designated section of the world. While some advanced planning is involved, this type of project will be one that your kids will always remember. Definitely worth the effort!
One final word of caution: with SO many amazing possibilities out there, you can cram your summer with to much to do. Pick one event per week or even per month to prioritize. Get input from your children too. Although taking them to a museum or two that you do not normally frequent is a good idea, filling your schedule with too much structure will not be enjoyable. In fact, they will resent your efforts. Keep it simple. Keep it focused. Come September, you can look back and know that you had your best summer ever!
Thanks for stopping by; enjoy your summer!
~ Suzanne