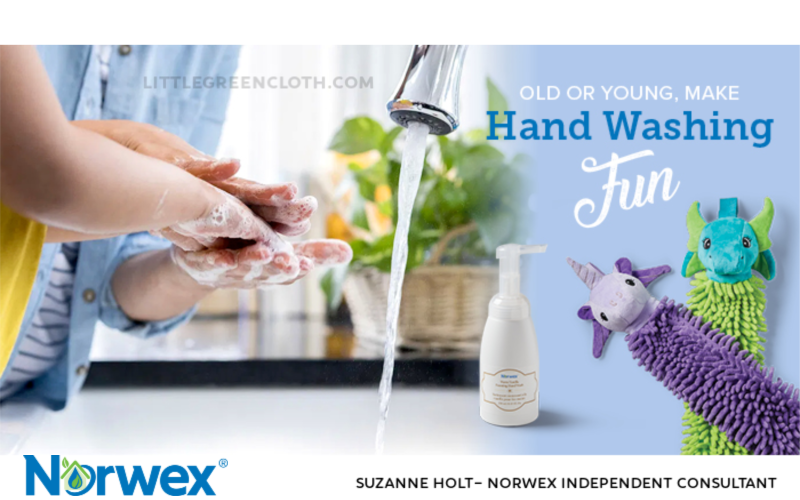 Are you washing your hands correctly? It's a weird question, but double check with the CDC's recommendation on how to hand wash (CDC.gov):
Wet your hands with clean, running water (warm or cold), turn off the tap, and apply soap.
Lather your hands by rubbing them together with the soap. Be sure to lather the backs of your hands, between your fingers, and under your nails.
Scrub your hands for at least 20 seconds. Need a timer? Hum the "Happy Birthday" song from beginning to end twice.
Rinse your hands well under clean, running water.
Dry your hands using a clean towel or air dry them. (CDC.gov)
It is important to use a clean towel since they can harbor bacteria. The new Norwex Chenille Hand Towel contains BacLock™ agent so it doesn't harbor bacteria, mold or mildew. It also dries quickly so it is clean and ready for the next use! Check out the video below to learn more!
Ready to try the Chenille Hand Towel for yourself? Shop now!