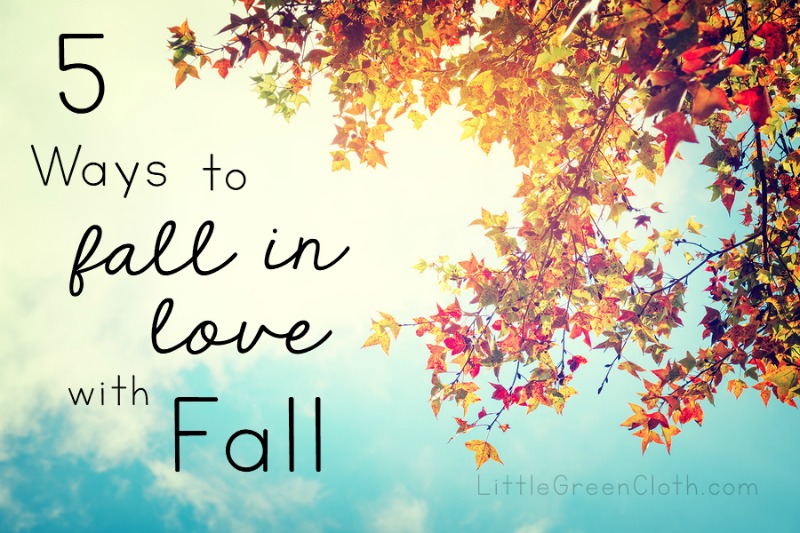 It's my favorite time of year. There's a crispness to the air and my world is a landscape of vivid color. The boys are back in school and I am busy balancing their schedules with my own. Every year we try to fit in as many fun, family activities as possible before the snow flies! I thought I might share some of my family's favorite things to do when the leaves turn color. Grab a mug of piping hot cider  and snuggle in for a fun read!
Raking Leaves– You can make raking leaves FUN for your family. Getting outside together and playing in the leaves while cleaning them up creates fun memories and helps keep the family physically active! Overall health is very important and I try to think of ways to introduce it into whatever the family ends up doing. It's so fun being outside without more than a light sweater on!
Harvest Parties– Since we have so many goodies to share it only makes sense to throw a party for our friends and family to come and celebrate the new season with us. Since it is a give that there should be more than sweets for party food we challenge our friends to a chili cook off to see who can bake the best chili. Competition peppers the air with fun and spice! While the adults are putting the finishing touches on the chili creations I have the kids go to the fall craft area. I love having a craft area for the kids to work together to make cute fall projects! One thing that is fun to do is to send the kids outside to collect pretty leaves to make into a mobile! Since so much food will have been eaten and since the kids will have started collecting leaves that leads me to my next fall tip…
Fall Baking– Walking into a home that smells like cinnamon, spice, and everything apple pumpkin apple is a MUST for every fall season. There are few things I enjoy more than roasting pumpkin seeds, baking gluten free apple crisp, and searching for recipes to try with my new found and personally harvested treasures. This is also an activity for the whole family. Since so much baking happens we host..
Apple Orchards and Pumpkin Patches– We LOVE going to the apple orchards and pumpkin patches. Nothing is better than pulling on wool socks, cozy sweaters, and layering with a cute scarf for an outing with my family. I always love to check to see if the places we are going have the option of a hay ride! It's a fun way to be together while enjoying the beauty of nature. Not only is this something we can all do together but it also gets us OUTSIDE and not to mention sends us home with more apples and pumpkins than we know what to do with. I love getting creative with all the goodies that we bring home which brings me to my next point…
Cabin time is the final way to fall in love with fall. Nothing beats loading up the family and driving to our cabin on the weekends during the fall! Everything outside is so alive and full of warmth and color. My boys and hubby take out the four wheeler and fish and get into all sorts of fun outside. While they're doing that I sit in front of a cheery fire, snuggle under a fuzzy blanket, and allow myself to become engrossed in a good novel. The rules at the cabin are to do what you want and to relax. Life seems to slow down while we are at our cabin and to settle in and envelop us like the leaves outside pepper the ground with their pigment.
I hope you enjoyed reading my tips on how to fall in love with fall! Thanks so much for stopping by! Post some of your FAVORITE Fall activities below!!!
~Suzanne
Save