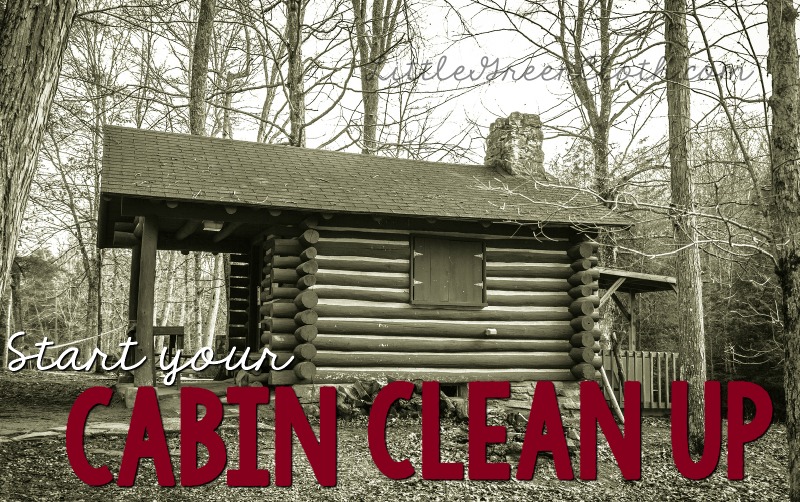 Sadly, it's time to check out of our cabins for the year!
After a relaxing weekend at the cabin, the last thing I want to do is clean up before we head home. Thankfully, Norwex makes cabin clean up a much easier, less burdensome task. I only take a couple items back and forth, but you can decide what works for you. I've listed my "bare bones" tools. Other items come and go out of my cabin too. "Many hands make light work" the saying goes so enlist your family to help. I'm sure they won't mind once they see how fast these tasks go. Here is the checklist I use when "checking out" of my cabin:
Supplies
Cabin Clean Up Checklist
Gather all the laundry- Strip the bedding, gather the towels, etc.
Clean bathroom- Wipe out shower, sink, and toilet with Enviro Cloth. About once a month, I use the Enviro Cloth and Blue Diamond to break down some of the hard water stains. Clean toilet bowl with Blue Diamond. Wipe mirror with Window Cloth.
Clean kitchen- Wash and dry all dishes; I love to dry with the Kitchen Towel! Go through the refrigerator; make sure the food in there won't spoil. Wipe down counter tops with Kitchen Cloth, make sure there are no sticky surfaces that could attract ants.
Wipe down common areas with Enviro Cloth
Sweep away large debris, dry mop, and finally wet mop.
Empty all trash.
That's all! Super quick right? Summer is short and the weekend goes so fast! Don't spend your last precious hours at the cabin cleaning; just breeze through it with Norwex!
Happy summer!
~ Suzanne
Save