Norwex has some handy helpers that are just what's needed to remove pet hair or lint from carpeting and clothing.
The Norwex Rubber Brush removes hair, lint, crumbs and dust from textiles, pets, furniture and carpeted stairs.  It is great for removing debris from dry mop pads and dusting mitts by sweeping the brush in a downward motion.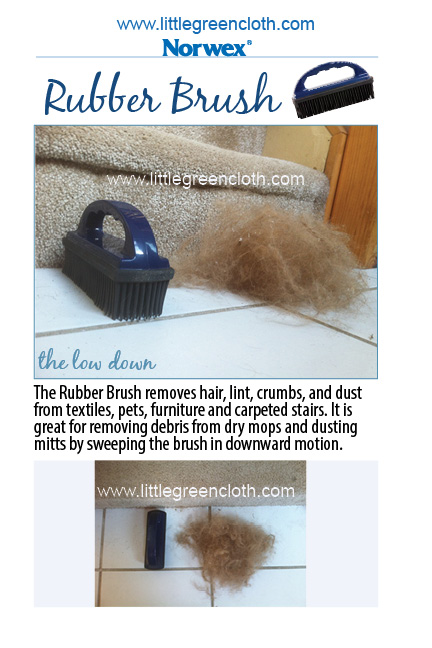 The Norwex Lint Mitt will quickly and successfully remove lint, dust and pet hair from your clothing, furniture and other textiles.  It is small enough to take along with you for those quick little touch ups.  Use one side for each direction.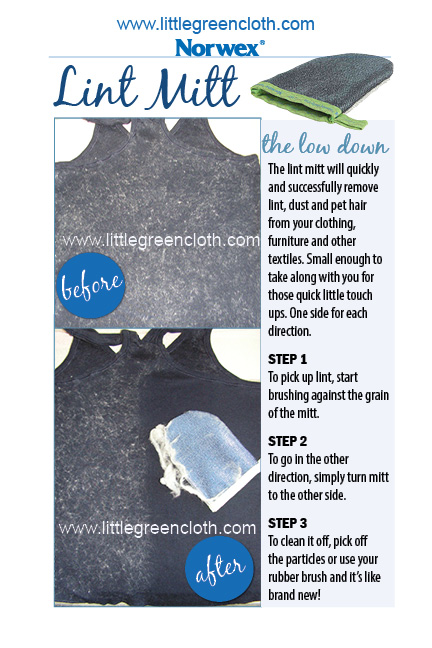 Want to see more? Click HERE for our entire category of Before and After Photos.
Would you like to see how Norwex can turn your home into the "after" with minimal effort?
CONTACT ME today to learn more about our products, scheduling a home party, or signing up to sell Norwex so that you can change the world one home at a time.  You can also SHOP ONLINE now and have products shipped direct to you.
~Suzanne