I have been so much fun showing you the before and after photos of the enviro cloth and window cloth, and today I would like to share some images of another true staple in any home…the Norwex Dusting Mitt.
In this picture, a dusting mitt was used to clean a mildly dusty return air vent.  The Dusting Mitt can be used for dusting most items in your home, including:  furniture, mini-blinds, fans, lamps, banisters, plants, cupboards, vehicle dashboards, vents.  If you dampen the dusting mitt slightly, it will work wonders on your window screens!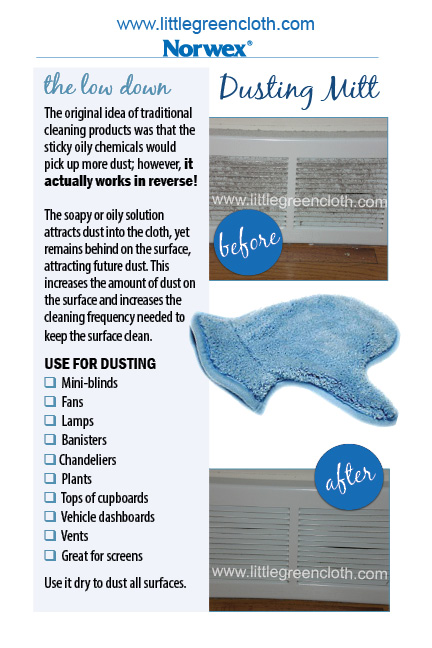 Some people tell me "that vent is CLEAN compared to my house!"  Those people are concerned that the Norwex Dusting Mitt may not be able to hold all of the dust that it needs to for deep cleaning jobs.  Check out these pictures that really illustrate how the statically charged dusting mitt traps dust into the mitt.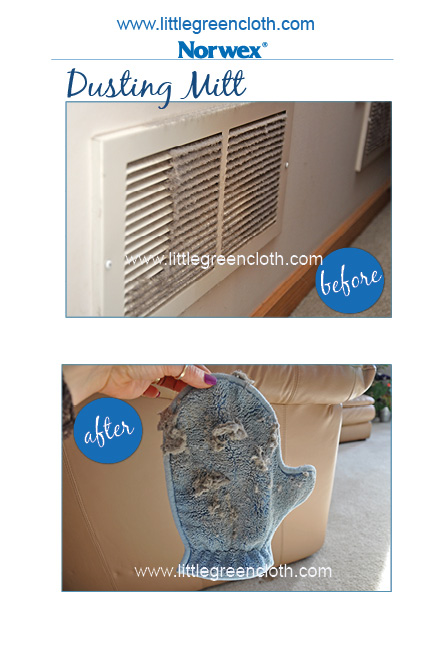 Want to see more? Click HERE for our entire category of Before and After Photos.
Would you like to see how Norwex can turn your home into the "after" with minimal effort? CONTACT ME today to learn more about our products, scheduling a home party, or signing up to sell Norwex so that you can change the world one home at a time.
~Suzanne