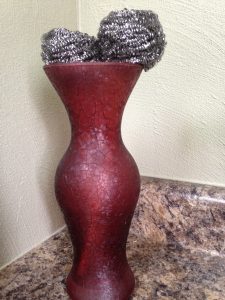 'Tis the season for gift giving. While December is the time when people often hand out presents to those they care about, the spring seems to bring another influx of remembrances. Stuck on what to get the people you care about? Norwex to the rescue!
Moms: While many moms would be pretty thrilled to get a new collection of cleaning products, perhaps this could be a sensitive area if the mom in question feels sensitive about the neatness of her house. Gift the optic scarf instead; this stylish microfiber cloth can attach to a handbag and cleans everything from phones to tablets to even jewelry. A gift that applies to every mom!
Grads: Do you have a graduate in your life that is heading off to college?  Send them off with the Ultra Power Plus Laundry Detergent, a set of Dryer Balls, and a roll of quarters. The odour eliminator would also go a long way in making even a dorm room smell fresher.
Dads: You can rarely go wrong with the car wash mitt, car cloth and leather shine for the car or motorcycle enthusiast in your life.  The oven & grill cleaner would be great for the chief grill chef in your family. (If you offer to clean the grill for Dad, maybe there would even be a steak dinner in it for you.) Is the gift for Grandpa? The optic cloth could be just the ticket.
Housewarming: Have a new neighbor? Welcome them with a bouquet of spirinetts. These durable scrubbers (found on page 26 of our catalog, and attached here with chopsticks to appear like "flowers) would be a great welcome gift as many new places still need a bit of scrubbing. When you include a gift card for a nearby garden center (for real flowers) and Chinese take-out, you are really saying welcome. Another great idea would be to give a set of bath towels since they might not remember where they packed their set.
New baby: The baby hooded towel set is the ultimate baby gift. Add the baby body pack, and the new parents can avoid the expense and chemicals of baby wipes.
Wedding: Discover their kitchen "colors," then buy them a set of matching kitchen cloths and towels. They will appreciate the quality that goes beyond store bought brands! Even better yet, start the new couple out right with the Superior Mop Starter System. No matter where they live through the years, they can walk on clean floors. A great way to feel at home no matter where they live!
Still undecided? Any of the Norwex Collections found on p.54-57 of our 2016 Norwex Catalog would also be nice selections.
For more information or to place an order, please contact me.
Thanks for stopping by!
~ Suzanne