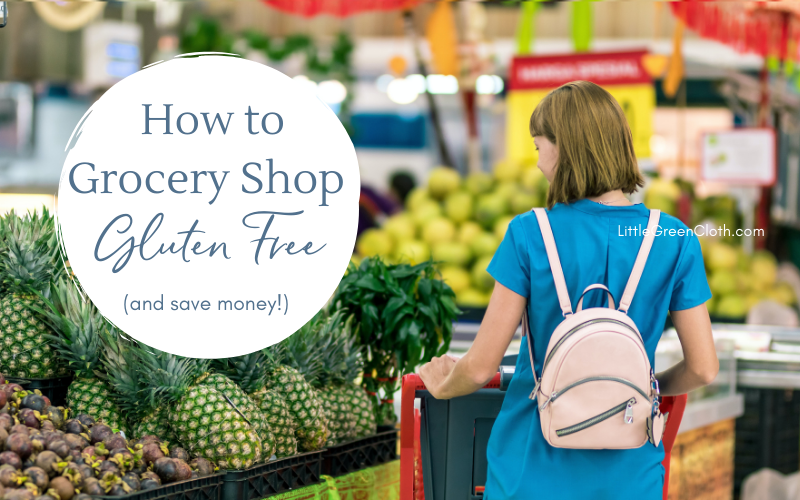 A common comment I get from people is how EXPENSIVE it must be to buy gluten free food. It's true, our grocery budget is a lot higher than it used to be. There are ways, however, to save money even when shopping for gluten free food.
Most people look for coupons to save money on groceries, but that's not easy when you must buy gluten free foods. These products generally cost more than traditional (gluten containing) products and the manufacturers don't produce coupons for them. That makes it more difficult to save money, but it's still possible.
Many grocery stores have weekly ads that contain products that are on sale or on clearance. When this happens, it's a good idea to stock up on items that are on sale and gluten free. This will help you to save money now and not have to pay the hire price later. When shopping the sale shelf, it's important to look at expiration dates and make sure you can use the item before it expires. You won't save money if you throw things away.
Depending on your location and what types of newspapers you have, you may not be able to find good coupons for the gluten free foods you purchase. Searching for coupons online is an alternative to the traditional newspaper coupon-clipping. You can sometimes find coupons online that aren't available elsewhere. Another option is to check the manufacturer's website, or even email the manufacturer to ask if they have coupons available.
Keep track of prices for items you use regularly. Know the prices at various stores in your area, and stock up when you find a deal. You may need to regularly go to more than one grocery store if they each have better deals on different items.
Online shopping can be a nice alternative for non-perishable food items. We buy many items in bulk online and can get a much better deal that way. Even with shipping, the cost is sometimes reduced by buying in bulk.
Ask your local natural foods store or gluten free food store if they offer loyalty discount cards, or even a discount for buying in bulk. The Whole Foods Store near us offers a "case discount" on any item where you purchase twelve or more. That extra 10% off can be significant savings if purchasing things like a dozen gluten free, dairy free yogurt.
The bottom line is that there ARE ways to save money when shopping gluten free; you just have to look a little more closely than when doing 'traditional' grocery shopping.
What ways have you found to stretch your gluten free grocery budget? I'd love to hear them!