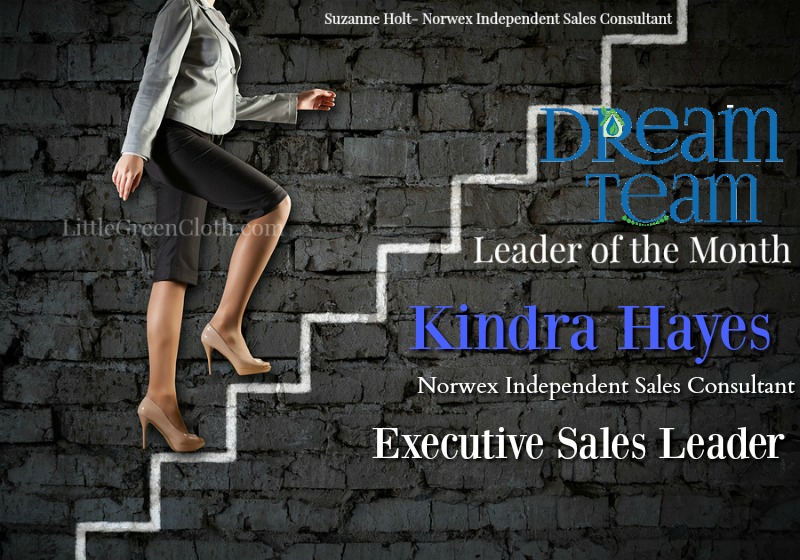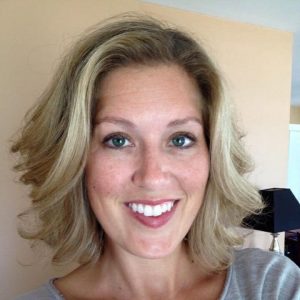 What is your passion? Do you feel driven or like something else is driving you through life? This month, I'm excited to introduce Kindra Hayes. Her story of how Norwex unexpectedly filled gaps and became her passion is a something all of us can resonate with. I hope you have found your niche, but if not, maybe Kindra's story will compel you to try Norwex. Here is her story:
"I first heard of Norwex in December of 2013 after being invited to an online party.  Like many Facebook notifications, it got lost in the list and I never responded.  A month later, that same friend invited me to her in-home Norwex party.  She was launching her business and I was happy to support a friend, but I had already tried those "other" green cleaners without any luck.  I'm pretty sure I checked out after the chicken demo, thinking these people are crazy.  Who cleans up chicken juice with a cloth and water?
I had become a bit of a researcher as our youngest of 4 has cerebral palsy, and I left that party buying nothing.  I had to go home and do some digging and comparing.  I was hooked before my first order ever arrived.  The companies core values of Integrity, Trust & Respect and their mission, was something that resonated with me.  A couple weeks after that first order came, I placed a 2nd order and then signed-up as a consultant later that day on February 28th 2014.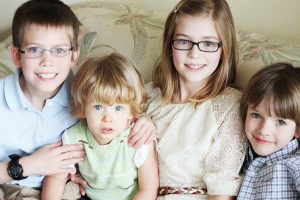 Truth be told, I signed up for the discount without the intention of ever selling.  I recall saying 'we'll see what happens.'  One week later, I had my launch party because I wanted those freebies you can earn in your first 60 days!  I had 10 people come, booked 5 parties and had sales of just over $1,000 which put $350 commission in my pocket.  I felt such joy being able to contribute to our family financially.  During that time, we were searching for a private school to send our daughter to, but we were not sure how we could afford it with all of our youngest's medical bills and therapies.  I was praying that the Lord would find a way for us to fill that financial need to send her to private school because working 1 day a week as an OB/Gyn ultrasound tech wasn't enough.  I just wasn't expecting that prayer to be answered by starting my business with a direct sales company.
I set a goal of $2,000 in sales each month, that would be enough to cover private school.  I was happy there and felt no need to move outside of my comfort zone and offer the same business opportunity to others.  Six months into my journey, I attended National Conference.  I was blown away by the Senior Leader stories, our CEO Debbie Bolton and her commitment to the consultants, our Chief Marketing Officer Amy Candora who has such a passion for the environment and stories of consultants in general who had their lives changed by Norwex.  I had learned that by not offering the business opportunity to someone, I wasn't losing my opportunity, I was taking away theirs.  I signed up for Leadership Conference while at National Conference with a goal in mind…I was going to become a Team Coordinator, our first level of leadership, so I could attend.  Within 2 months after conference, I not only reached Team Coordinator, but hit the next level of Sales Leader.  My up-line leaders were my biggest cheerleaders and helped motivate me to continue growing and learning.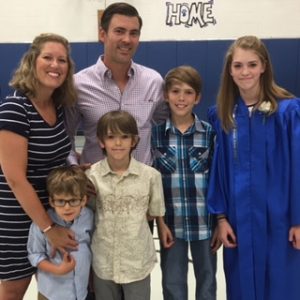 I am a busy mama.  I have a husband who travels quite a bit for his job, 2 boys in travel soccer, 1 boy with multiple therapies and a daughter entering high-school, which is an adventure of its own!  There IS time for this business because I make time.  I dictate my schedule.  The flexibility is priceless as I can accommodate my crazy life.  Who wouldn't want to get paid to share a product that isn't just a want, but a need with a purpose.  I have never once felt like I was "selling", but rather educating.  It is a passion of mine to teach families that there is a safer way to clean so we can reduce the toxic burden on our bodies and our little ones.  With the rise in the Autism rate and the occurrence of ADD, ADHD, Aspergers and every allergy possible in kids these days, there has to be a better way.  We have to be better and do better.
Being a wife and a mother were always my top priorities and still are, but after 13 years of working that role, I found I had lost who I was.  I didn't know what my likes and hobbies were, other than getting to sleep in.  With Norwex, I discovered a confidence I didn't know I had.  I found a passion deep within my soul and love to share our company mission.  I found a "sorority" of sorts with ladies from all over the U.S. who make me laugh, make me cry, encourage me and make me want to be a better person and I love to help others on our team find that same excitement and drive!"
Thank you so much for sharing, Kindra! Your hard work and creativity are an inspiration! If you'd like to get in touch with Kindra, check out her website at:
https://kindrahayes.norwex.biz/
Save
Save