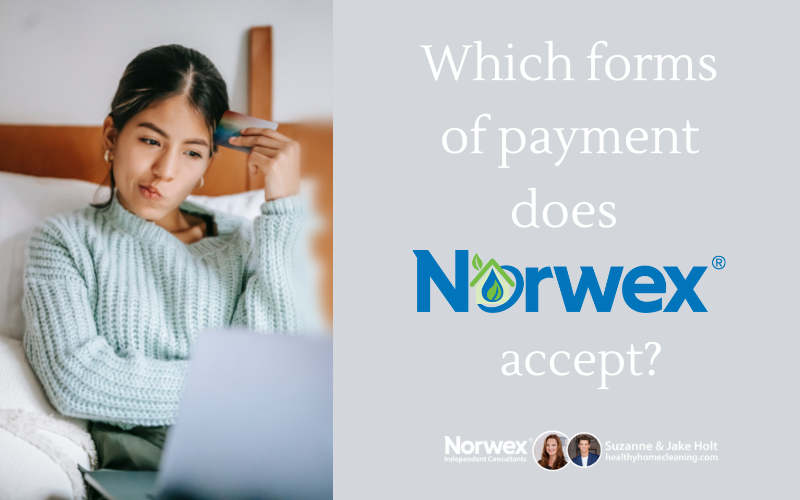 Yes, Norwex accepts PayPal now as a form of payment for 2 of Norwex's checkout options!
As you approach the check out of your Norwex order, you might have started to wonder which forms of payment Norwex accepts. With the rise in online shopping and digital banking options, companies have become more flexible to how customers are completing transactions, including Norwex. There are 5 eligible options for Norwex customers. Just this year, Norwex accepts PayPal as an option, along with American Express, Discover, MasterCard, and Visa, when checking out as a customer on the website and the Norwex Shopping App. Paypal is not eligable for Norwex's AutoShip & Save program.
Paypal is becoming a popular form of payment as our world has changed, becoming more digital and connected to the global market. Paypal users enjoy the enhanced security and a purchase protection program. You can also avoid the hassle of converting currency when using PayPal. With Paypal, you can just pay with your password, keeping your wallet tucked away, not needing to enter all your information since it is stored with Paypal. Find out more about using Paypal HERE. What are some reasons you enjoy using it?
I hope this makes shopping with Norwex an even more enjoyable experience for you!