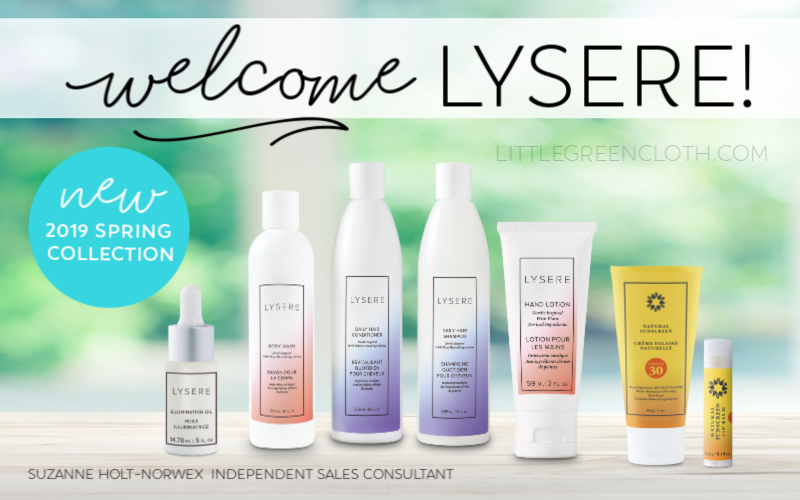 What are the ingredients in your personal care products?
Can you pronounce them or do you know what they really are?
Skin is our largest organ and is made to protect us, but in the effort to clean and nourish our skin, we slather and soak our skin with questionable ingredients. Norwex is known for their high standard of product ingredients so we have long been awaiting the products in the Lysere collection. Today, February 1 at noon, CST, these products will finally be available to order! Lysere come from the Norwegian word "lys" meaning "light" or "bright," exactly how you want your skin to feel after care. Let's check them out!
Lysere Shampoo and Conditioner
Lysere Shampoo and Conditioner is a cut above the rest because of their plant-derived ingredients that clean and nourish your hair. They are both without:
Sulfates (SLS/SLES)
Parabens
Formaldehyde
Phthalates
Mineral oil
Gluten
Silicones
Check out the video below to learn more!
https://www.youtube.com/watch?v=8N-0Y1OiqL0
Lysere Skin Care
Give your skin exactly what it needs with the products in the Lysere Skin Care line. The Lysere Body Wash, Body Polish, Body Lotion, and Hand Lotion all work to restore moisture to your skin without the use of harmful chemicals, and instead use Nordic ingredients like Bilberry Extract, Sea Buckthorn, Ligonberry and Black Oats. The Lysere Illuminating Oil contains fifteen skin-healthy oils, including Macadamia, Evening Primrose and Coconut, plus Nordic super-food botanicals like Arctic Cloudberry and Sea Buckthorn that hydrate and protect. Check them out in the video below:
Lysere Sunscreen
You no longer have to choose the lesser of 2 evils- Norwex Sunscreen and Natural Sunscreen Lip Balm are made without the harmful chemicals oxybenzone or octinoxate. It uses only ingredients derived from natural sources, is powered by zinc-oxide, has SPF 30 protection from UVA/UVB rays, and is water resistant. Check it out in the video below:
Which products are you most excited to try out?
Get your Lysere products at noon, CST, February 1!