Easy Christmas crafts are a great way to cut back on your budget and wrapping paper!
Confession: I always wish I were the type of person to knit a super beautiful scarf, tailored exactly to every person. Homemade, crafty gifts are so thoughtful, but that's not my forte, which is why I love the idea of easy Christmas crafts made into Norwex gifts. Just a couple easy steps and you have a cute package with products people love. It's the thought that counts. It is also an excuse to get some friends together and work on your Christmas lists together!
Check out the videos below to see how you can turn these easy Christmas crafts:
Santa Mouse
Norwex Christmas Candy
Norwex Tree on a Tray
Norwex Cupcake Treat
Norwex Tree Fold
Isn't that cute? Norwex has even more unique holiday gift ideas that are sure to be a hit! The best part is that they can be made into an adorable package that eliminates the need for wasteful wrapping paper.  This would also be a fun party idea for you and your friends. Have a catalog party and then get together later to assemble them together, or I could demonstrate at a home party how to make a few of these. The choice is yours!
Don't get hung up in crazy stores! Just shop local and ship it to your door! Check out the ideas below and let me know how we can make them happen!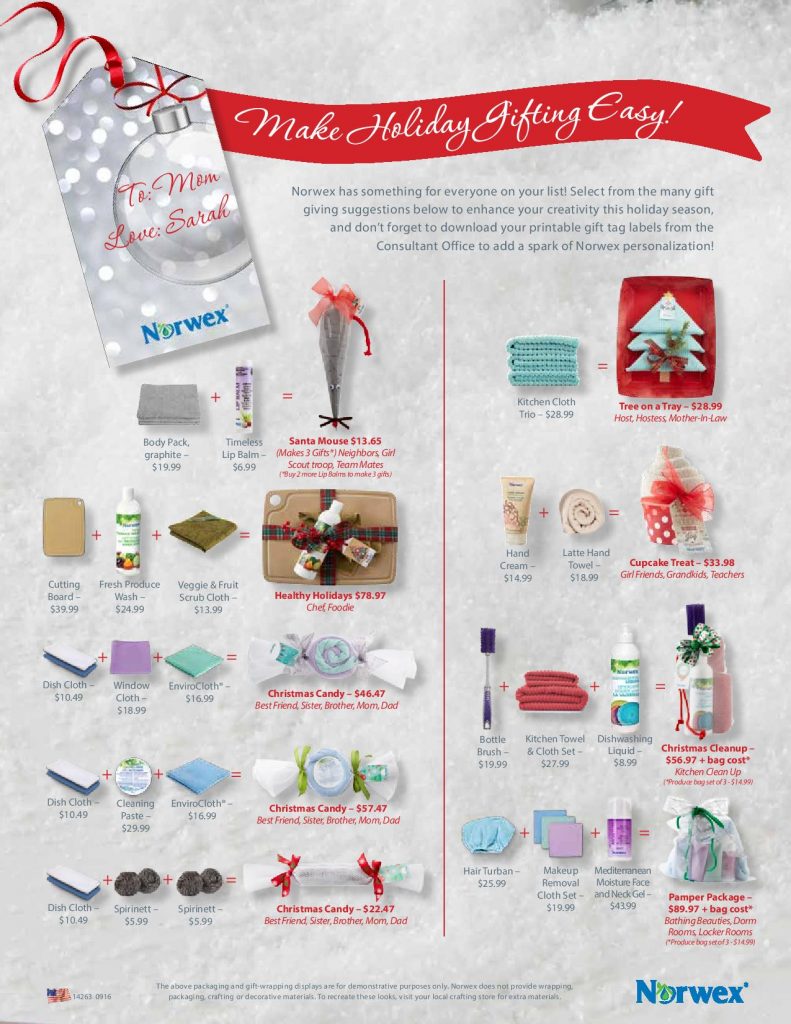 Save
Save
Save
Save
Save
Save
Save