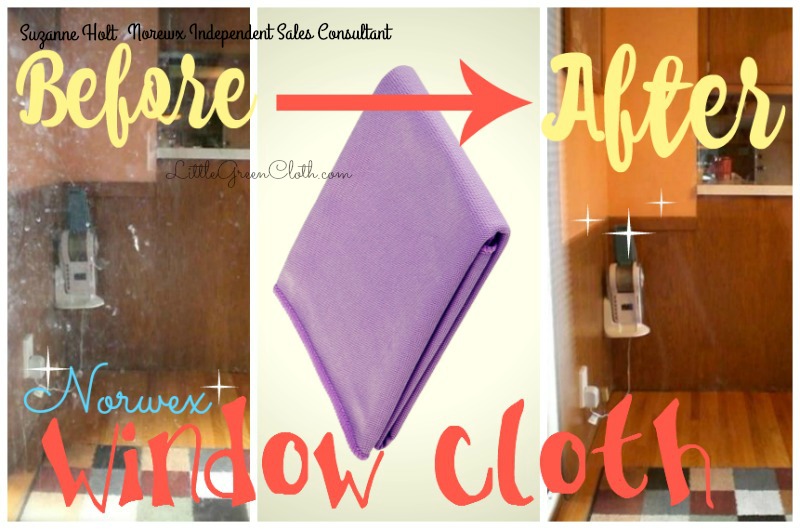 The Norwex BacLock™ Window Cloth / Polishing Cloth is AMAZING!  It provides streak free windows and mirrors with just water and a cloth.
The Window Cloth allows you to clean windows, mirrors, jewelry and any shiny surface with just water.  Start by cleaning the dirty surface with a wet Enviro Cloth and then polish with a dry Window Cloth for a beautiful streak-free shine.  If the surface is only mildly dirty, you can spray water on the glass and polish with a dry Window Cloth.
Below is a picture of a patio window before being cleaned with a Norwex Window Cloth and water.  You can see that it has been fingerprinted liberally with sticky hands, and some butter has been applied to make it extra dirty.
Following is a second picture.  This shows a beautiful, streak free window that was cleaned with the Norwex Window Cloth / Polishing Cloth and water.
There are no streaks, no lint particles, nothing but a beautiful window that sparkles in the sunlight.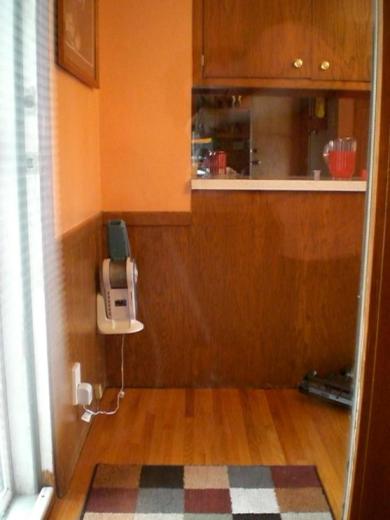 I do a window cleaning or mirror cleaning demonstration at every party where I wipe butter on a window or mirror and then show the guests how easy it is to remove the butter with a wet Enviro Cloth and then polish the glass to a streak free shine with the Norwex Window Cloth.  It's so FUN to see how wow'd people are each and every time I do the demo!
I love hearing stories from satisfied customers after they first use the Enviro Cloth and window cloth at home to clean their windows.  I have had so many people call and say their family member or friend walked RIGHT INTO a closed glass patio door because it was so clean that they thought the door was open!  I have also had many consultants join my team simply because someone had bought them the Enviro Cloth and Window Cloth combination (Basic Package) as a gift.  Once they experienced the wonders of cleaning windows with Norwex, they felt so much excitement that they had to share Norwex with others!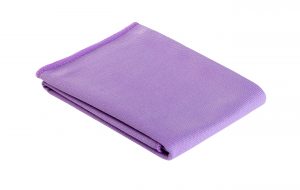 What are YOUR stories of how the Norwex Window Cloth / Polishing Cloth has made life easier for you?  If you haven't yet experienced the wonders of Norwex, you can find the Window Cloth / Enviro Cloth combination on my Norwex online sales website HERE.
If you already own the Norwex Window Cloth and are wondering how to LAUNDER / Care For your cloth, please read my previous post on Caring For Your Norwex Microfiber.