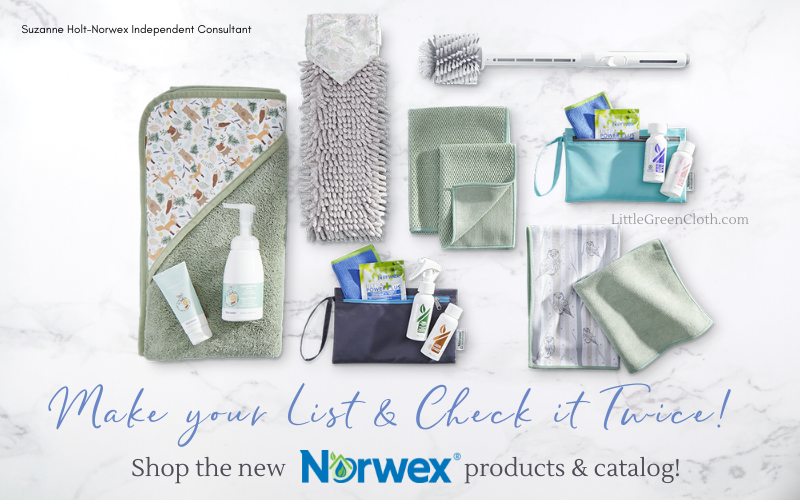 Get ready for the season with the new 2022 Norwex holiday products and catalog that just dropped so you can start your Christmas shopping and outfit your home!
For some of us, the start of fall is just the beginning of the holiday season! When you prepare early, there is more time to add special touches to your decorating and gifting. I'm so excited that Norwex releases their new 2022 Norwex holiday products and catalog early so you can start preparations well in advance! This is also a great time to host a party so you can facilitate some Christmas shopping while spending time with friends and earning host rewards that can be put towards presents! Let's check out all the new patterns, scents, products, and and more so you can make your Norwex list and check it twice.!
Limited Edition Norwex EnviroCloth and Window Cloth- Woodland or Reindeer!
Hosting a holiday can bring some new motivation to your cleaning routine, but also some added pressure! Norwex's newly released limited edition (LE) Sage/Woodland and Mushroom/Reindeer print are effective and versatile tools that will keep your cleaning session in progress and maybe bring some extra enjoyment to the time spent! They have the same cleaning capabilities-removing 99% of bacteria when used correctly, and self-purifying after drying. Make sure you have enough of these to hand around to any other helpers you have too!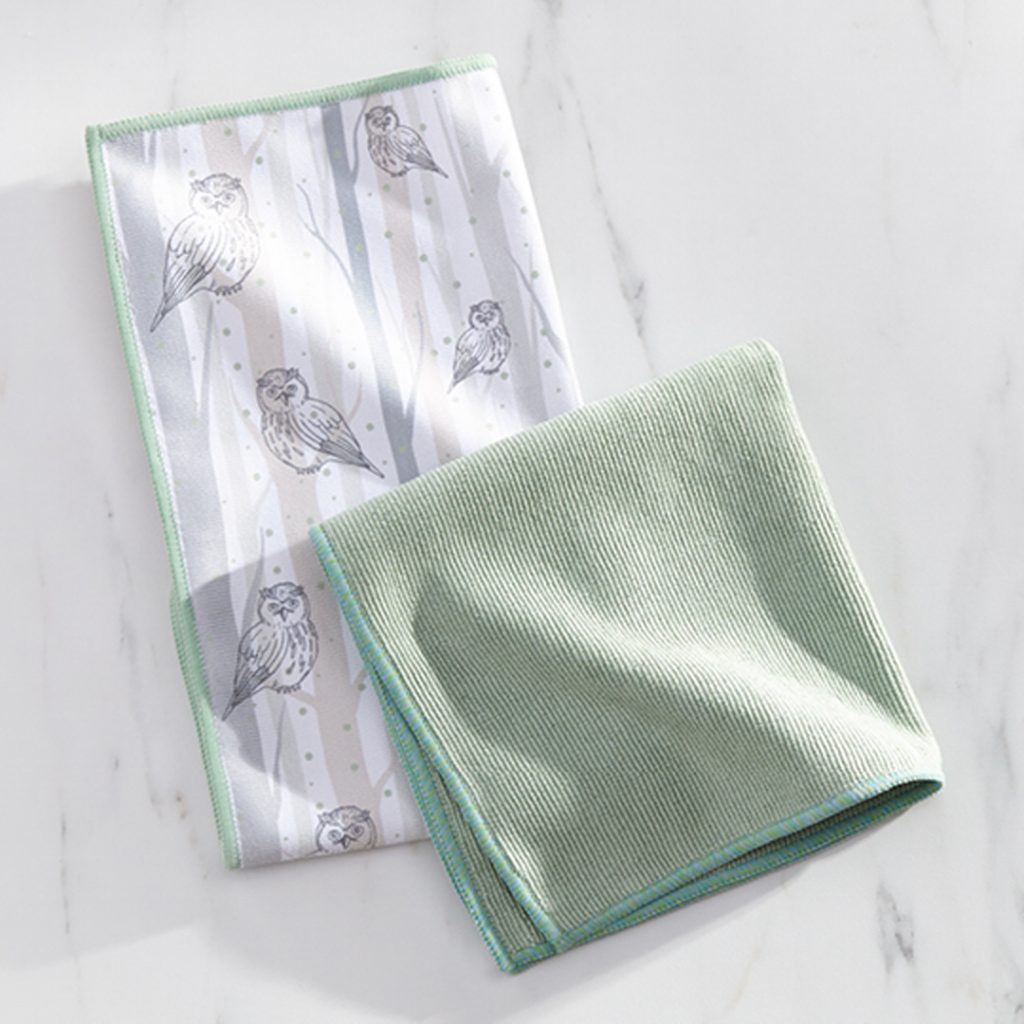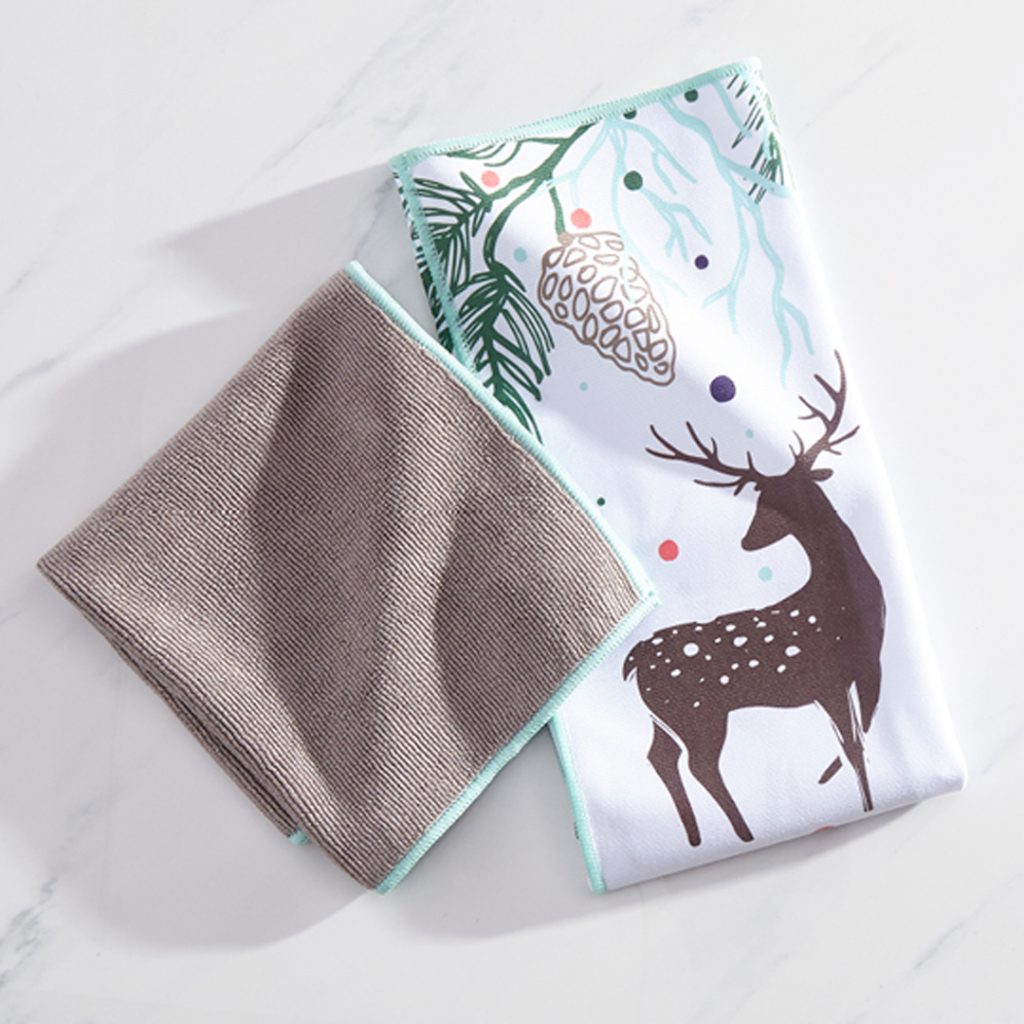 This pretty sage color is a perfect compliment to your fall, holiday, and winter decor colors! Make sure to check out all the different purchasing combinations of these so you can get the best deal to outfit your kitchen for the added volume of the holidays!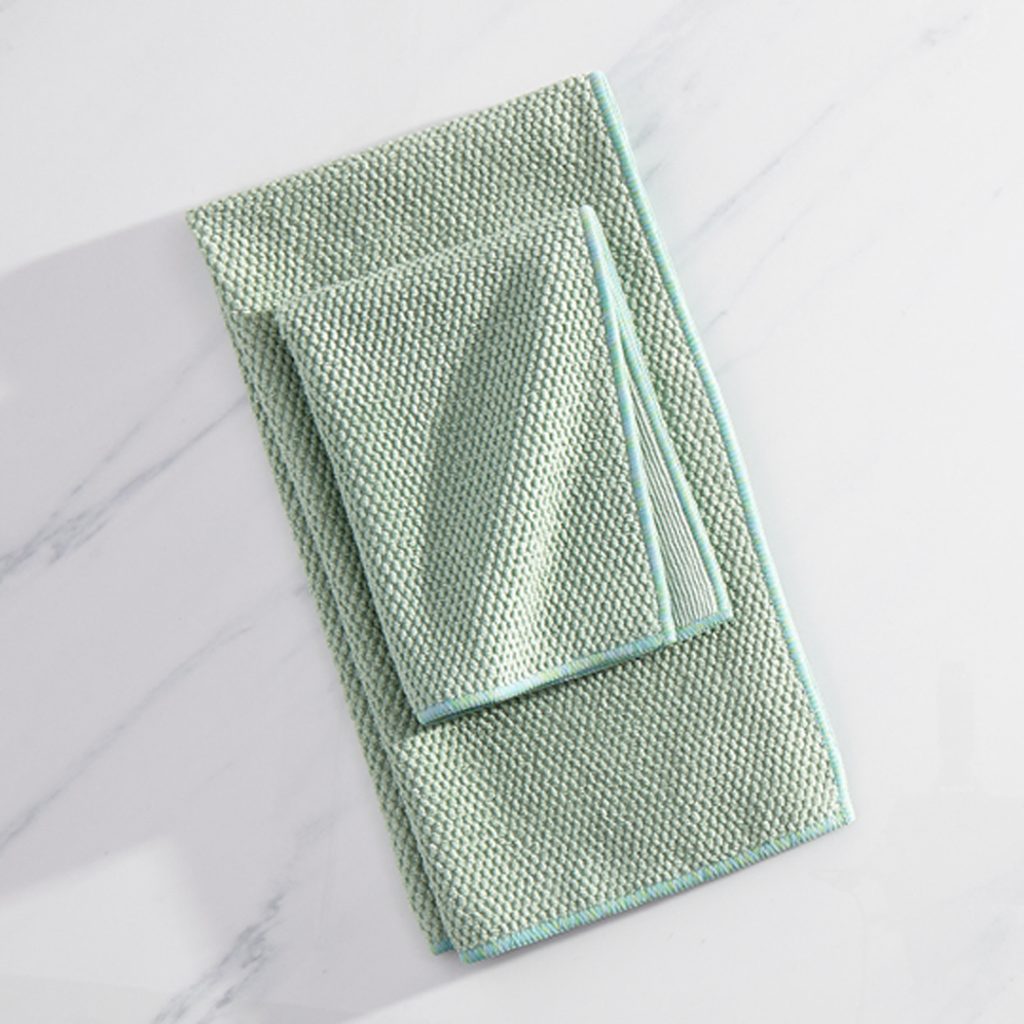 With all the extra dishes that a holiday brings, you'll want to be stocked up! You'll love how tough Norwex's LE Lavender Rosemary Dish Liquid is on stubborn food, but made from a gentle ultra-concentrated, natural formula is made with biodegradable ingredients and free from phosphates, phthalates, SLES and dyes. This fragrance will make your kitchen sink an aromatic experience, not a drudge!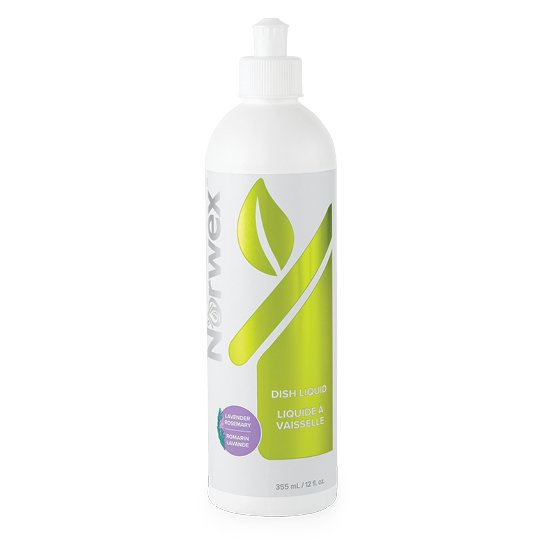 After the excitement of the holidays is over, you can settle your home into the slower rhythms of winter. The Woodland Chenille Hand Towel has a peaceful pattern, but protects from the spread of germs since the micro silver self- purifies the microfiber after use!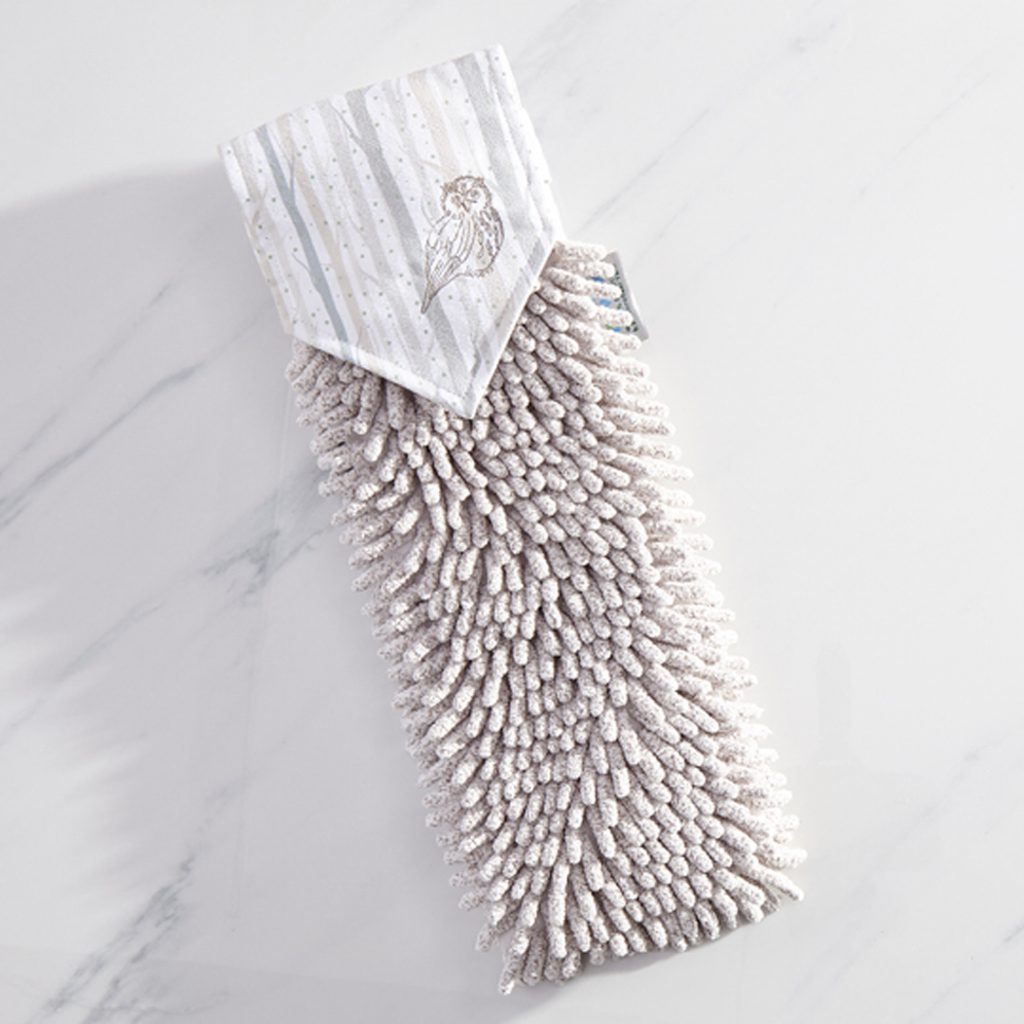 In an age when kids seem to have it all, giving the new Kids Woodland Towel is a great reminder of the simple comforts. Parents will appreciate that it will help them cut back on laundry since this product contains the BacLock feature, an anti-bacterial agent designed to inhibit bacterial odor, mold and/or mildew growth within the product.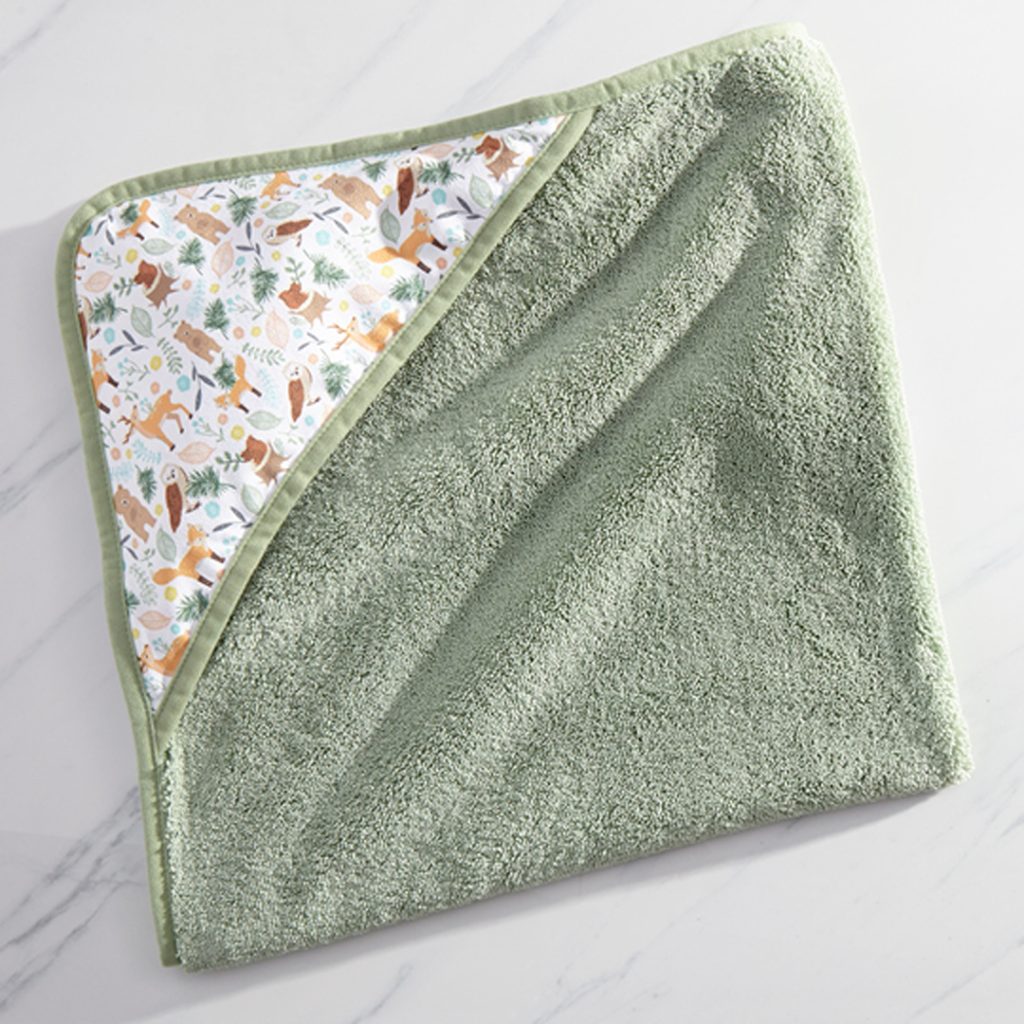 If you're looking to take your laundry routine up a notch, Norwex has some limited edition products for you! To add some scent to your laundry routine, stock up on Norwex's LE lavender UPP! It will lightly scent fabrics without coating them with chemicals! To give an even softer feel and add even more scent to your fabrics, toss in the LE Wool Dryer Balls with the cute Sheep design! Just add a couple drops of essential oil onto the balls to scent the load. These guys make great gifts too!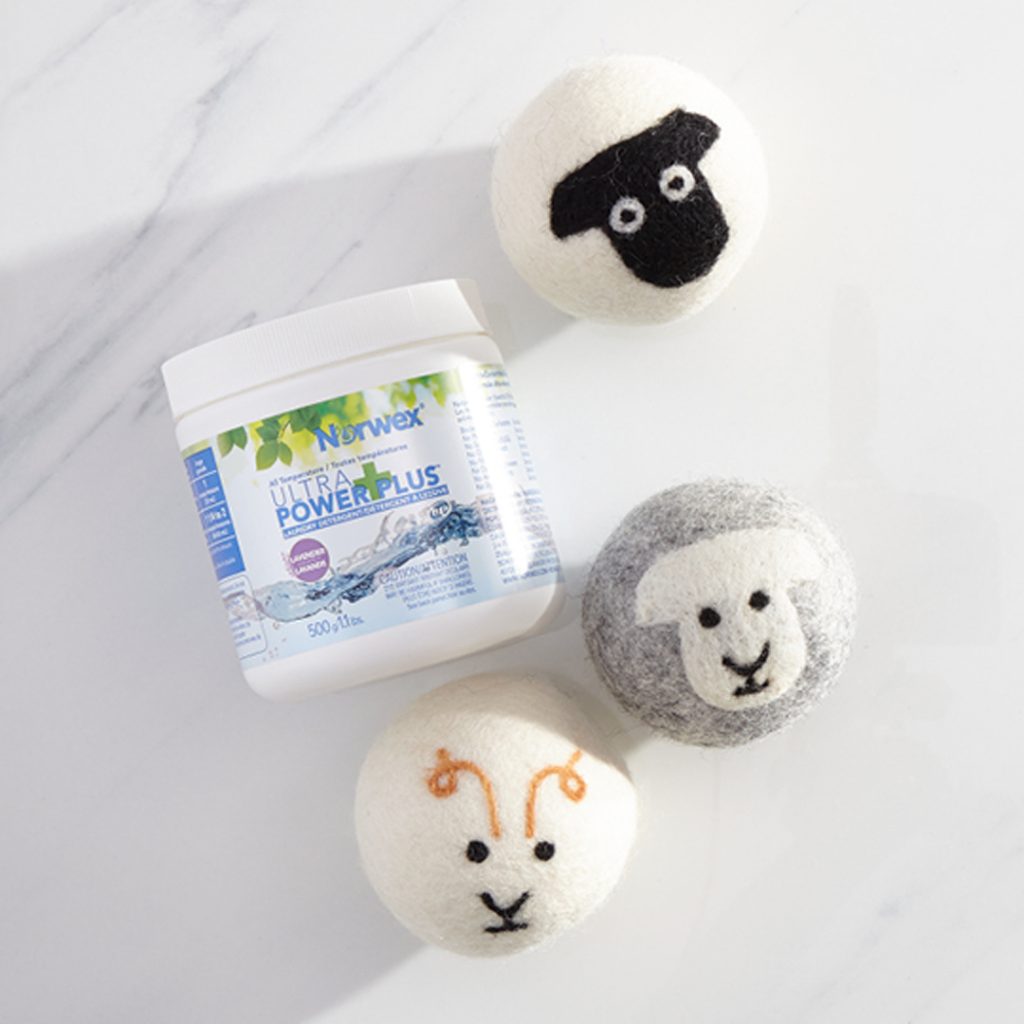 Whether you're heading to the Christmas party at the office or want to leave your guests some extra amenities, Norwex's Sugar Plum Toilet Spray offers a discreet solution when using the bathroom!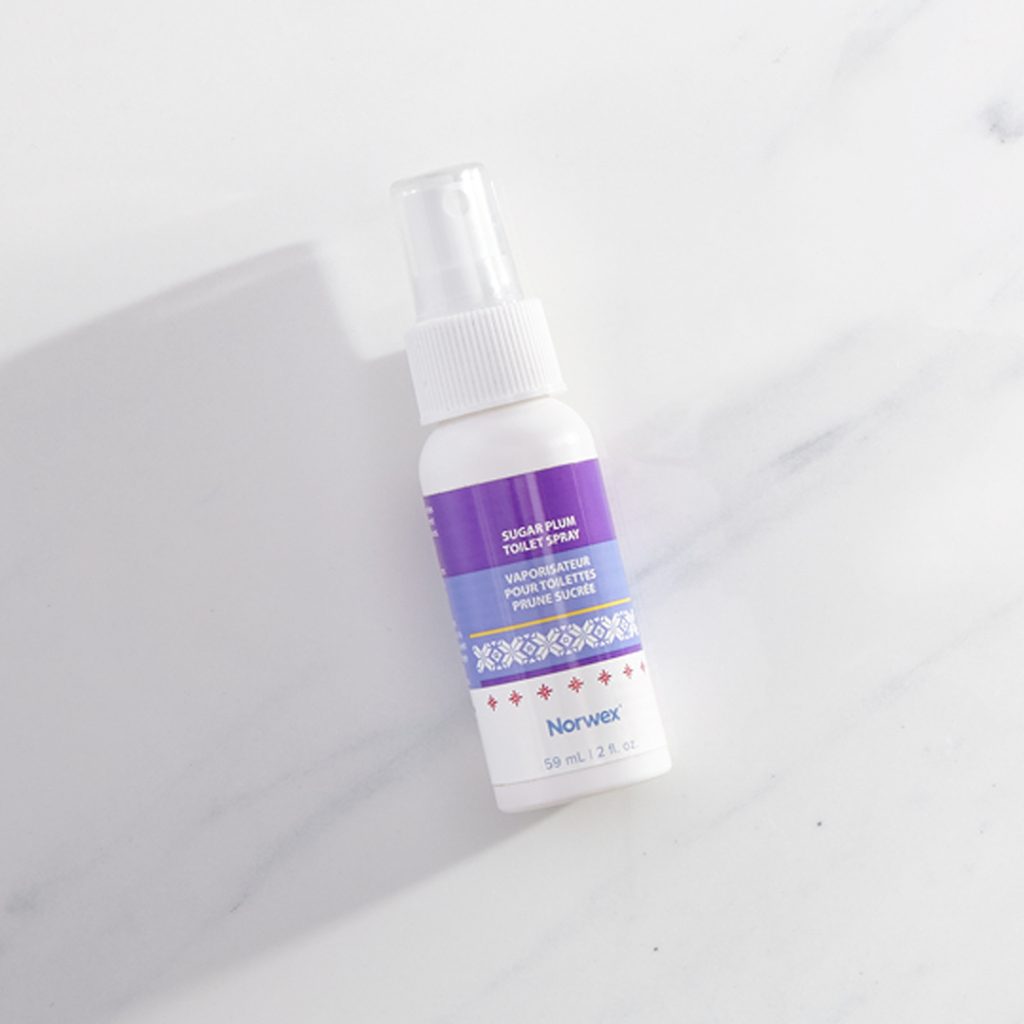 The holidays should be a time to spread Christmas cheer, but it also ends up being a time when lots of sickness goes around. Help prevent the spread by making hand washing memorable with the Gingerbread Spice Hand Wash and Lotion!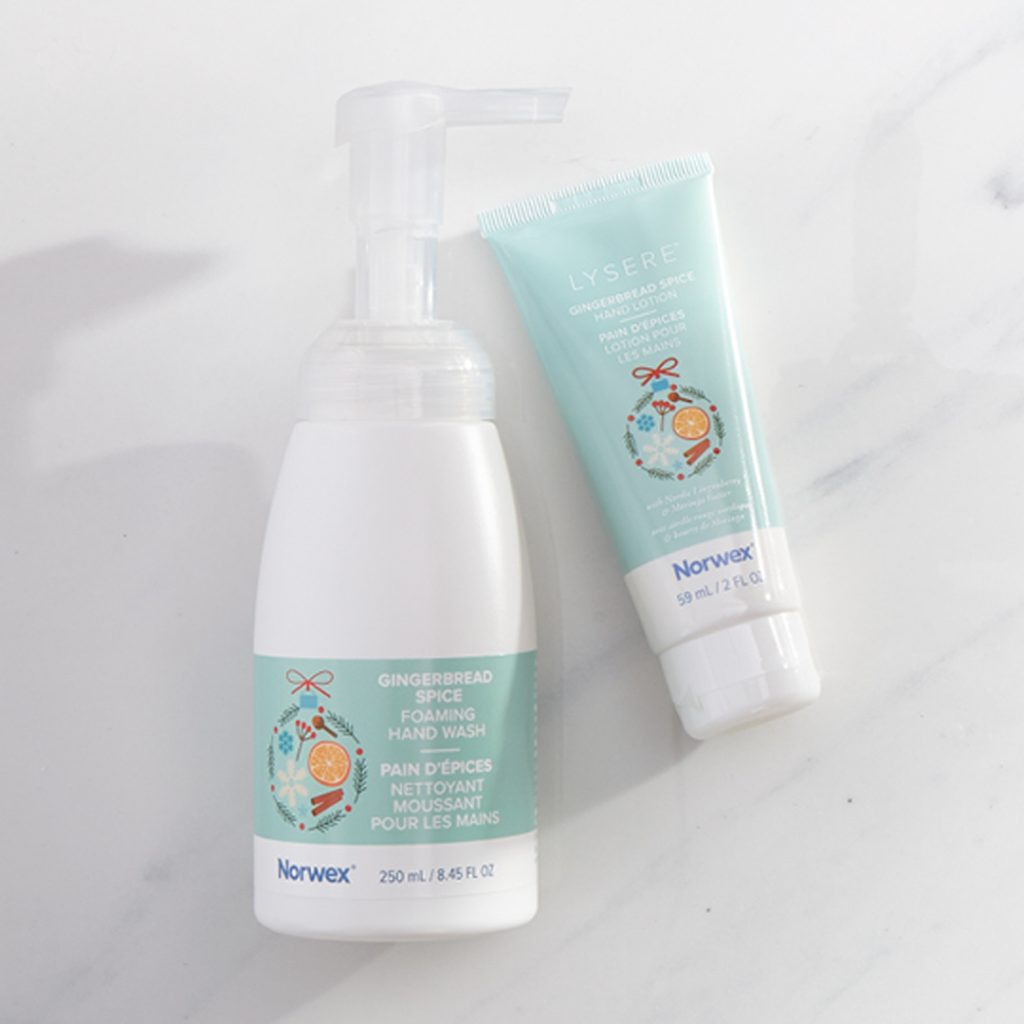 You can further decorate your home for winter with this dispenser! Pour in some Gingerbread Spice or other foaming solutions!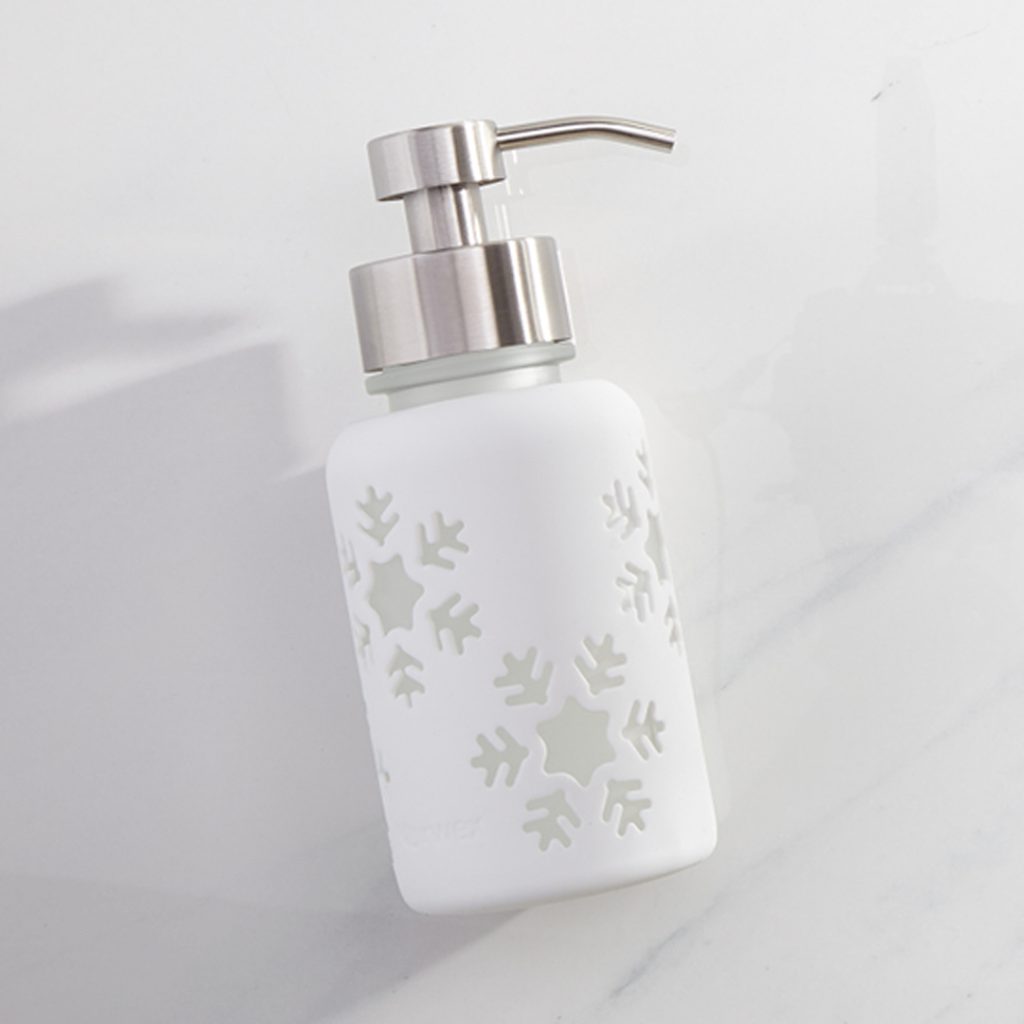 Norwex's Toilet Bowl Cleaning System just got even more convenient! This system was already a step above the rest- who had ever heard of a self-purifying Toilet Brush?- but now the reservoir holds up to 120 pumps of any non-gel cleaning solution, like the Bathroom Cleaner formula! This job can now be done even more quickly and conveniently so you can freshen up this space before guests arrive!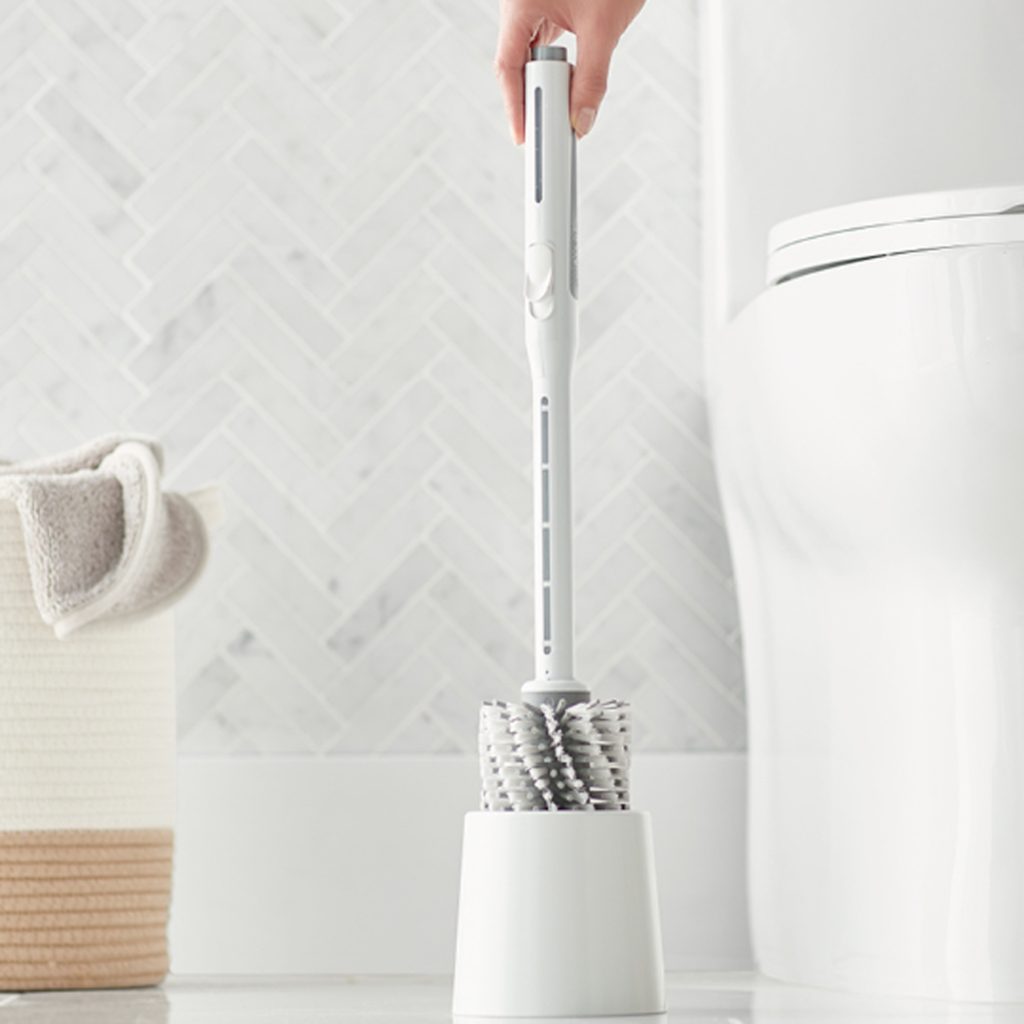 Perfect for on the go or to share your love of Norwex with others, you can choose from 2 mini sets of Norwex products. With the Laundry and Kitchen Set, you receive a Wristlet to tuck a mini Enivo, UPP, mini Odour Eliminator and mini Fresh Products Wash. The other set includes the Wristlet, Enviro, and UPP but swaps in some Bathroom Cleaner and Mattress Cleaner. Where will you bring your set?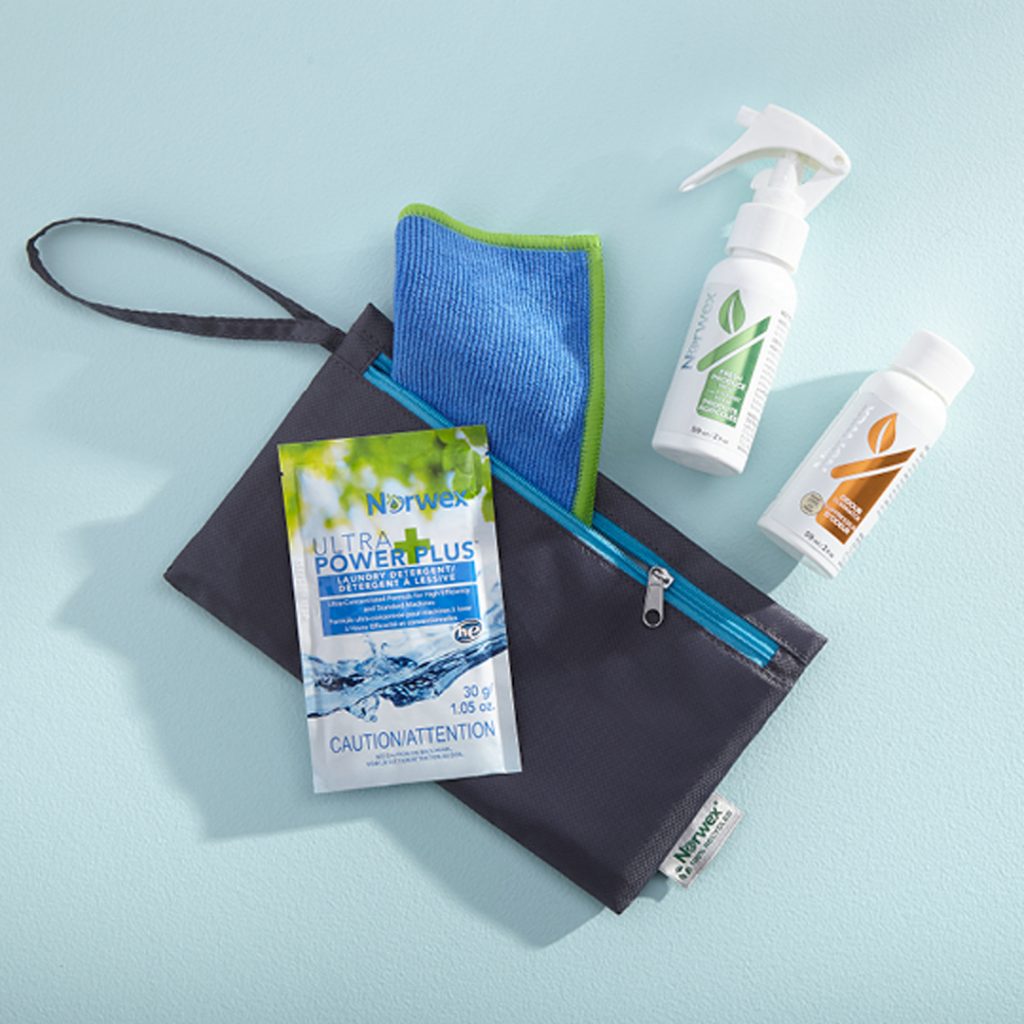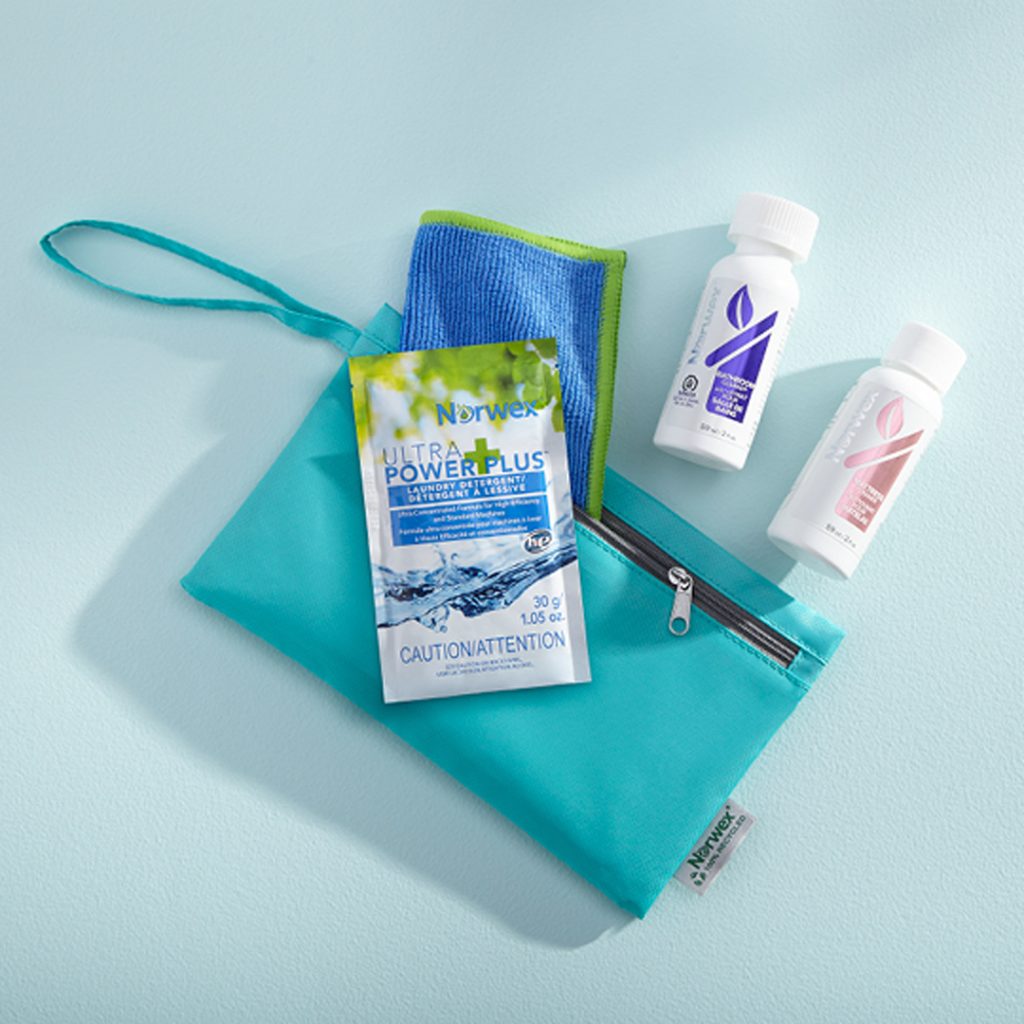 What isn't to love about the new 2022 Norwex holiday products?
Don't worry if you end up making 2 lists- one for others and one for your home! Page through the catalog below and let me know if this would be a good time for you to host as well! I'd love to help you get the best deal on your holiday haul!