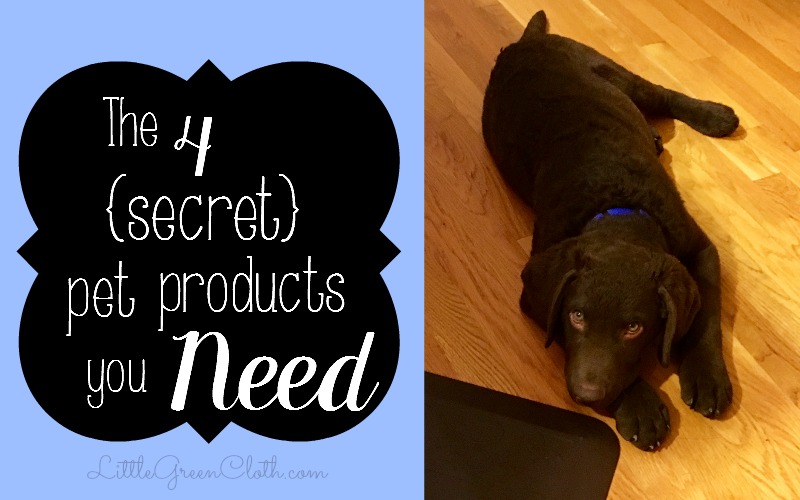 Introducing to you – our puppy! We are SO in love with him!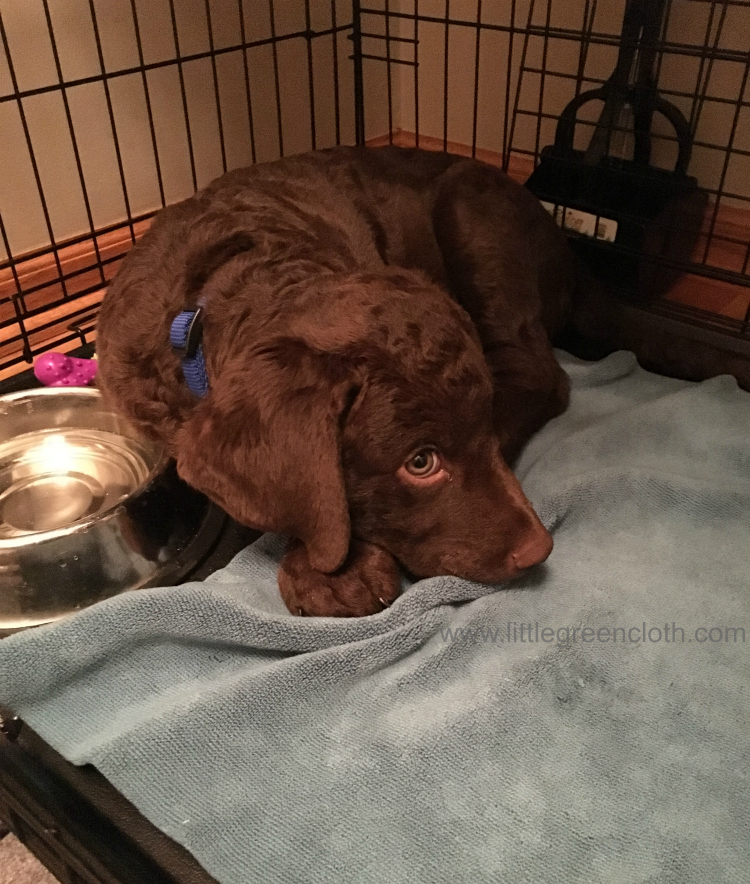 Isn't he the most adorable thing?! Those eyes! Our little guy is a Chesapeake Bay Retriever, which is the same breed as the dog we had before. It's been 6 years since we've had a dog in the house (and that one really lived outside rather than in the house) – and having a puppy again is like having a newborn again! You're up at night, you're cleaning up messes, you're training…it's a lot of work, but WORTH it!
For me, the beauty of having a dog in the house again is that there are new Norwex goodies I get to use with our new pup, that I never had the chance to use before! Now – there are 'standard' pet products that Norwex offers. But then, there are four secret products – one's you never thought of – that will change EVERYTHING, for dog lovers! Let's start with the awesome 'pet labelled' products you'll definitely want, and then I'll share the secret ones!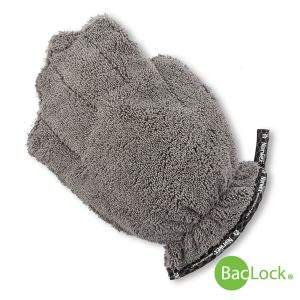 This big, fluffy mitt will make YOU feel like a Muppet while you're using it, but it will make your dog feel like a King! It's made of super fluffy microfiber, and is great for their bath. Just get it wet and rub your dog all over. This grabs all of the dirt, holding it in the fibers, as you clean. You can also use it dry, to grab excess hair off your pet. Just give them a good rub down. Norwex tip: Keep this by the door this spring, to quickly clean off muddy paws after a walk!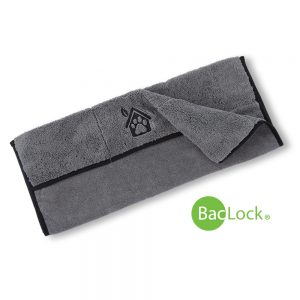 This is the fluffiest towel you'll ever get your hands on! This is super absorbent, and REALLY big – so it's just right, no matter what size your dog! This towel has a pocket on both ends to tuck your hands into, so you can get a good grip on it while drying your pup or grown dog off, after their bath. A must have item for real dog lovers!
And now…
The Secret Pet Products That Will Change Everything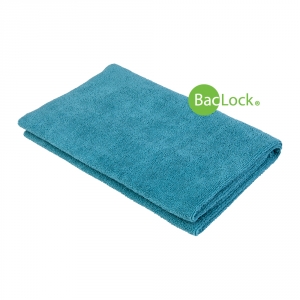 I know – it's for the bathroom. This CAN'T Be for pets!  Why am I talking about it in a post about pets? Because the Norwex Bath Mat is super absorbent. Which means: it's perfect for a puppy's kennel, to absorb their accidents! No need to go out and buy paper absorbent pads that not only cost a lot of money, but are a wasteful product that just go into the landfill. You can see the bath mat in the picture above. He actually loves this soft mat! This mat is SUPER easy to wash and dry. And – it contains our BacLock, which is silver, woven into the fibers. This antibacterial agent works against mold, mildew and bacterial growth. So, it's perfect to use along side a smelly dog! Our little guy loves it so much that one night we put him to bed without it and he cried and cried until we got him a fresh mat. It's like a "blankie" for your puppy!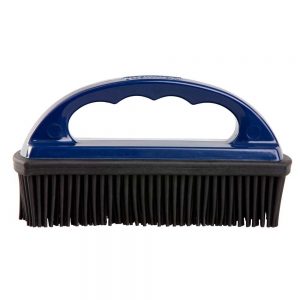 Yes, this rubber brush is typically used for removing pet hair from the dry mop pad, or furniture and rugs. So technically, yes, it's a 'pet themed' item. BUT – did you know that it makes a great dog brush too? Dogs LOVE getting a brush down from this secret pet item! Its rubber 'bristles' are soft and flexible, yet firm enough, to give a great massage. Your dog will drop on the ground when you start brushing them, and be in doggy heaven!
Does your house smell a little less "fresh" with a four-legged friend living with you? I love our Odour Eliminator for spritzing the carpet, sofa, pet bed, and air. It freshens without leaving its own odor.
Sportzyme is amazing! Our little guy has not had accidents in the house since the first couple of weeks, but when he did – Sportzyme was my hero! If he had an "oops" in the house, we would simply clean it with warm water and an enviro cloth and then spray the carpet with Sportzyme. That kept him from coming back to "mark his territory" again. It worked wonders!!
Okay – one more cute picture of our adorable puppy, a little more grown (just 3 1/2 months), to sign-off!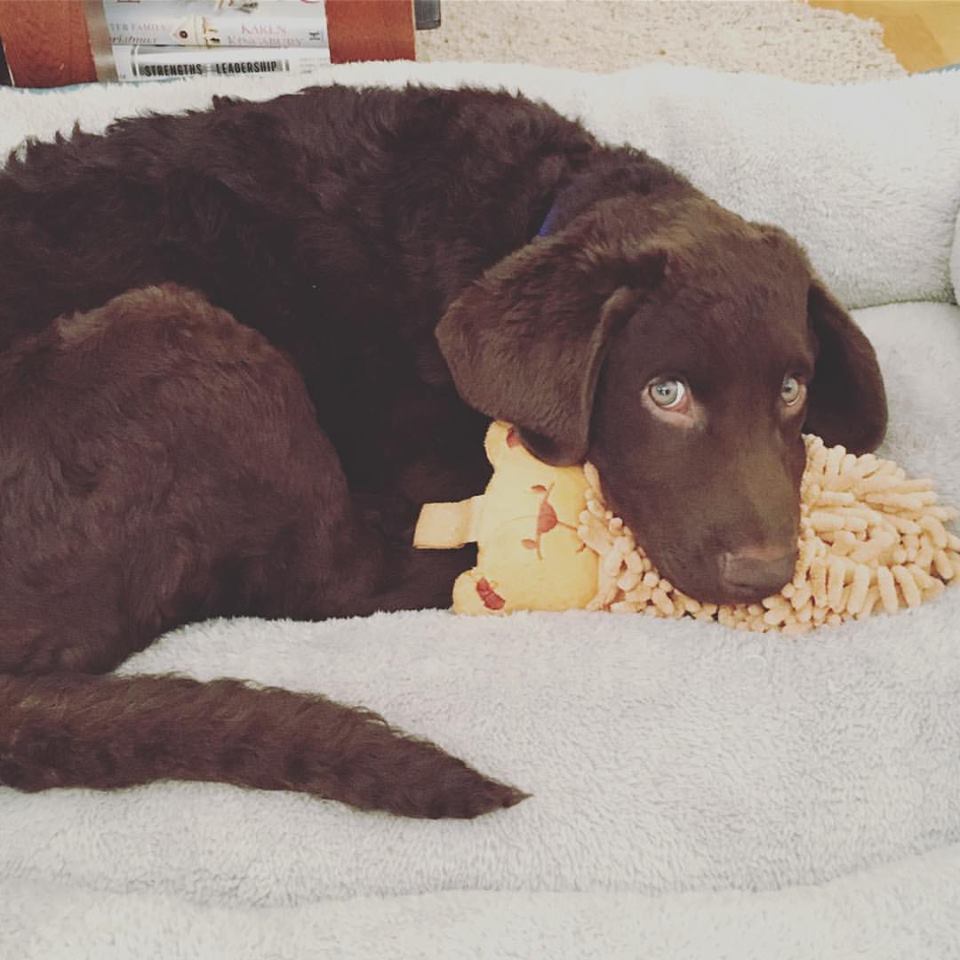 Does your four-legged friend need some of our amazing pet products? You can shop online 24 hours a day at http://suzanneholt.norwex.biz, or CONTACT ME for personal assistance.
Thanks for stopping by!
~ Suzanne
Save
Save
Save
Save
Save