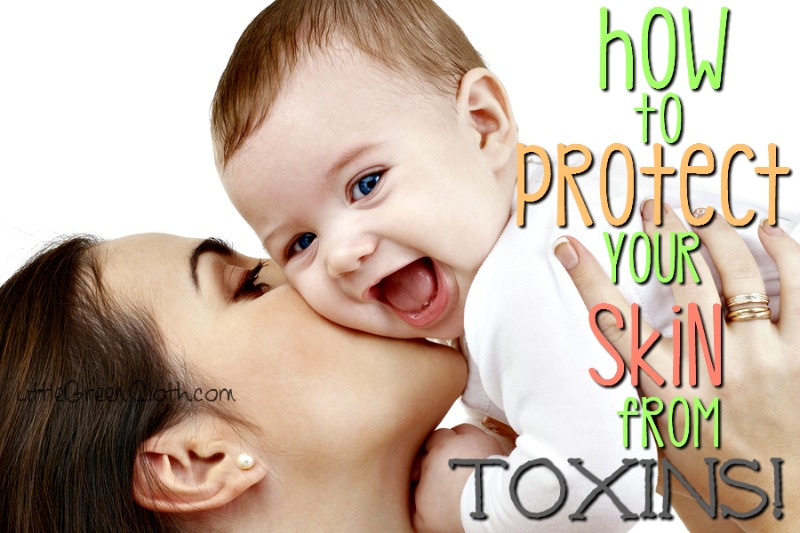 Our body's largest organ is our skin!  It weighs about 8 pounds and covers approximately 22 square feet!  Skin protects our bodies, helps keep our bodies at the right temperature, and allows us to have a sense of touch.  It is made up of three layers.  The outer protective layer is called the epidermis.  The middle layer, which contains nerves, blood vessels, oil and sweat glands, is called the dermis.  The last layer, which is mostly fat to keep us warm and to provide cushion, is called the subcutaneous layer.
Because our skin has so many functions, it has been called the master organ system.  Here are 10 basic  tips for keeping your skin healthy :
1)    Stop smoking or never start!  Tobacco smoke dries out your skin and constricts blood vessels robbing your skin of essential nutrients.
2)    Drink 8-10 glasses of water per day to keep your skin moist and supple.
3)    Protect your skin from the harmful effects of sun exposure.
4)    Eat a healthy, well balanced diet with plenty of fruits and vegetables.
5)    Clean skin is healthy skin.  Remove make-up before going to bed.
6)    Moisturize!  It helps to restore the oils that our skin has and helps to keep the skin hydrated.
7)    Get adequate sleep for body restoration.
8)    Exercise!  It helps keep the skin elasticity.
9)    Consider taking a daily multivitamin with anti-oxidants.
10)    If you have skin problems such as itching, dryness, suspicious moles or rashes, consult your physician.
According to the Campaign for Safe Cosmetics, Americans use an average of 10 personal care products each day, resulting in exposure to more than 126 unique chemicals and this does not include the many undisclosed chemicals in "fragrance."  Toxic exposures from personal care products add to our daily dose of hazardous chemicals from air, water, food and other consumer products.
Because the skin is extremely permeable, cosmetic ingredients are absorbed through the skin.  Some chemicals may penetrate the skin in significant amounts, especially when left on the skin for long periods, such as in the case of facial makeup.  One study showed that 13% of the cosmetic preservative butylate hydroxytoluene (BHT) and 49% of the carcinogenic pesticide DDT (which is found in some cosmetics containing lanolin) are absorbed through the skin.
Below are some of the dangerous chemicals in cosmetics and other personal care products that can be unsafe to your health and their regular exposure can raise many health concerns :
1)    Antibacterials  – used in many products like soaps, deodorants, toothpastes, etc., are easily absorbed by the skin and are known to be toxic or carcinogenic in nature (an example is triclosan).
2)    Butyl Acetate – a commonly used ingredient in nail strengtheners and nail polishes; continuous use can lead to cracked or dry skin.  Inhalation of vapors can result in dizziness or drowsiness.
3)    Cationic Surfactants – chemicals used in hair conditioners or softeners.  When used on a regular basis, these synthetic chemicals can damage hair and make it dry and brittle.
4)    Diethanolamine (DEA) – toxin used with cocamide DEA and lauramide DEA as an emulsifier and foaming agent in many personal care products like shampoos, shaving creams, moisturizers, skin lotions and baby washes.  It is carcinogenic in nature and acts as a hormone disruptor by depleting choline from the body, a vitamin essential for fetal growth.
5)    1,4-Dioxane – a popular animal carcinogen and a potential human carcinogen that can be found in products (usually shampoos and body washes) having sodium laureth sulfate, chemicals with the terms like 'PEG', '-xynol','ceteareth', 'oleth' and many other ethoxylated 'eth' ingredients.
6)    Formaldehyde – harmful chemical which is commonly used in baby bath soaps, nail polishes, eyelash adhesives and hair dyes.  Its continuous use can result in various health problems like immune-system toxicity, respiratory irritation and even cancer.
7)    Fragrance (phthalates)– known to act as endocrine disruptors and can lead to various health ailments like obesity, skin allergies and discolorations, violent coughing, dizziness, etc.  It is recommended that in place of phthalates one should use essential oil fragrances.
8)    Lead – a neurotoxin usually found as a toxic in hydrated silica, an ingredient in toothpaste or as lead acetate, an ingredient in lipsticks and men hair dyes.  Even at very low concentrations, it is known to cause brain damage and development delays in humans.
9)    Nanoparticles  – especially zinc oxide and titanium dioxide particles, which are normally used in sunscreens lotions and creams, can easily penetrate the skin and destroy the brain cells.
10)    Petroleum Distillates – also termed as petroleum or liquid paraffin, are some potential human carcinogens that are found in many cosmetics like mascaras, foot odor powder, etc.
11)    TEA (Triethanolamine) Laureth Sulfate – a synthetic emulsifier that is highly acidic in nature and is generally associated with nitrosamines which are potential carcinogens.  Also can cause severe skin irritation and is highly corrosive to eyes.
12)    Talc – another toxic chemical used in cosmetics like eye shadow, blush, deodorant, soap, etc. for its moisture absorbing properties and ability to provide a hint of sparkle.  It serves as a human carcinogen and is also known to cause ovarian cancer and lung tumors.
If you want to find more information about an ingredient in a cosmetic or personal care product, and its potential hazards, check the databases listed below:
http://www.cosmeticsdatabase.com/
http://www.mionegroup.com/en/toxic
Using high quality organic skin care products is definitely better for your health and the environment!  True natural skin care products are made with organic ingredients, without mineral oils, parabens, synthetic preservatives, artificial colors and fragrances, or harmful substances.   Organic products aim to exclude or minimize any ingredients that could be considered potentially harmful to people, animals, waterways, or the environment.
NORWEX is committed to radically reducing the use of chemicals in its personal care and cleaning products to promote good health and reduce the risk of poisoning and disease!!
Because regular cleansing is so important in keeping our skin healthy, choose to use NORWEX organic personal care products for that purpose!!  When cleansing is done properly, it serves to remove dirt and grime, removes excess oil on the surface and from the skin pores, and aids the cell renewal process.  It's also generally a good idea to cleanse your face twice a day, usually in the morning and before going to bed at night.  When washing/cleansing the face and your body, there are some key steps to follow :
Remember to use a natural shampoo and conditioner!!  Proper hair care will lead to healthier and better looking hair.  Bad hair care tactics, or not taking care of your hair, can lead to breakage, fly aways, frizzies, split ends, dull hair, and early hair loss.  A hair conditioner will moisturize your hair, give it extra protection, add shine, reduce static, and makes it easier to untangle.
Also be kind to your feet!!  Years of wear and tear can be hard on them.  Keep your feet clean and dry.  Be sure to dry the area between your toes.  Corns and calluses are caused by pressure when the bony parts of your feet rub against your shoes.  While bathing, gently rub the corn or callus with a pumice stone to help reduce the size. NORWEX Foot Stone is made of 100% pure natural pumice and is a safe and gentle way to remove corns and calluses! Consult a podiatrist if you have any health concerns about your feet.
1.  http://science.nationalgeographic.com/science/health-and-human-body/human-body/skin-article.html
2.  http://www.drdonnica.com/toptips/00007647.htm
3.  http://www.foe.org/toxic-chemicals-cosmetics-new-legislation-prevent-exposure
4.  http://www.preventcancer.com/consumers/cosmetics/cosmetics_personal_care.htm
5.  http://www.buzzle.com/articles/chemicals-in-cosmetics.html
6.  http://health.yahoo.net/experts/skintype/organic-better-your-skin-and-more
7.  http://www.skincare.net/Exfoliation.php
8.  http://www.haircareguide.com/
9.  http://www.nia.nih.gov/HealthInformation/Publications/footcare.htm