NEW Norwex Product – Timeless Lip Balm
The Norwex Timeless Lip Balm is amazing!  Apply once and it lasts for hours, leaving your lips feeling smooth and hydrated!
Everyone in the family will want their own rich emollient Timeless Lip Balm. It quickly penetrates to moisturize, condition and protect dry, chapped lips. This new lip balm has ingredients that include organic aloe vera, coconut oil, tea tree oil and is paraben-free.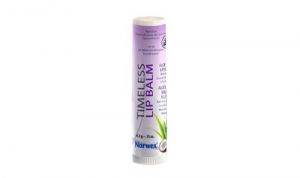 The Timeless Lip Balm is available online HERE
Cost:  $6.99
Size: .5 fl. oz.
60-day warranty