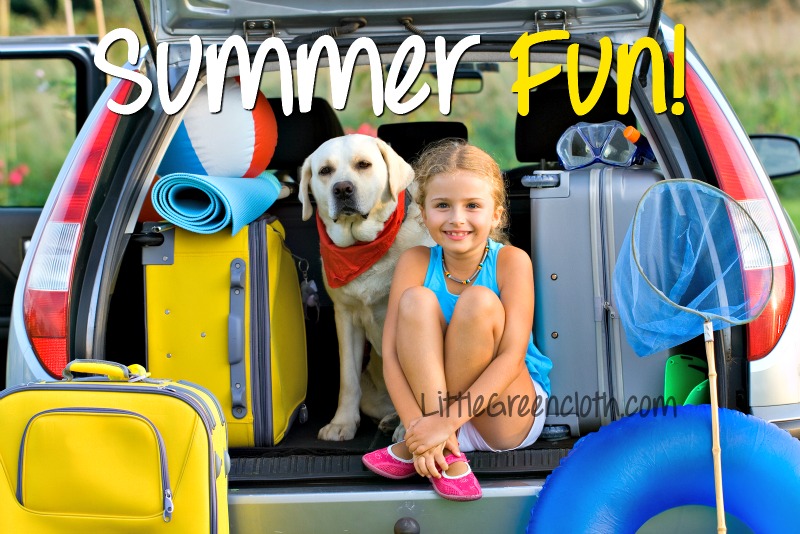 A guest post by Gretchen Garrison from Odyssey Through Nebraska
A note from Suzanne: My friend, Gretchen, who has done some posts on this site for me also happens to be a travel blogger.  Today she is writing about the joys to be found when you explore your own town.
For the past several years, our family has had a fun tradition.  We always participate in our city of Lincoln's Convention & Visitor's Bureau special program.  Entitled, Be a Tourist in Your Own Hometown, you get a "stamp" for each place that you go to see.  By visiting enough locations, you are eligible to win prizes.  Part of our motivation to keep this as an annual event might be the fact that we have actually won prizes, everything from a Samsung tablet to minor league baseball box seats.  If you happen to have a similar program in your area, I would highly recommend that you take the time to participate.  Yet even if you do not, you can develop your own sort of local tourist program that will work with your family's schedule.   Although the prizes can definitely be nice, the true treasure is truly experiencing your own neck of the woods.   These are several lessons that I have learned while getting out to explore my own hometown.
Make a list of all of the places that you hope to visit.  Determine the distance you are willing to travel.  Decide whether you want to go to one per week or so many per month.  Our family has determined that going to several places in one day often works better, then we might not go to any area attractions for several weeks.  Although our "tourist" program only lasts about four months, there is no reason why you could not plan one destination per month throughout a whole year.
Think beyond typical "kid" places.  This could be the year that you finally visit that art gallery.  Even with little kids – they are never too young to learn that sometimes you can only look with your eyes and not with your fingers.  Obviously I would not recommend taking a group of preschoolers by yourself, but visiting a "fragile" place now and then adds another element to your child's experiences.
Yet don't forget the kid places.   Try out a different zoo. Explore a new museum that has kid friendly aspects.  Or simply revisit the places that you have never managed to get back to see again.  Combining the new with the familiar is often the best choice.
Make a goal of trying to explore new parks.  Driving across town to play on a slide somehow makes the experience more magical.  Although we did not quite accomplish our goal, one summer we attempted to visit parks from A to Z – just a new way to look at exploring.
Take a tour.  Through the years, our family has taken many fun tours including pizza places, historical homes, the newspaper and fire station.  Options can be limited.  Ask your kids what they would like to learn about and start there.  Although sometimes nominal fees apply, many places are thrilled to show you what they do for free.
That leads to cost – look for free events.  Many libraries have summer activities that planned that do not cost you anything but time.  Often community wide events are planned for the summer too.  Often state parks will have free family fishing or entrance days.
Don't forget local festivals.  I know that our state has heritage week-ends throughout the summer and fall celebrating the Czech community, the Swedish community, the German community and more.  Learn and enjoy all at the same time.
Let the kids help pick the events, for this will help them to exchange in the idea as well.  Reward yourselves with an ice cream treat after you visit five places on your list.    By the end of the summer, you will feel more at home in your neighborhood than ever before!
Save
Save
Save