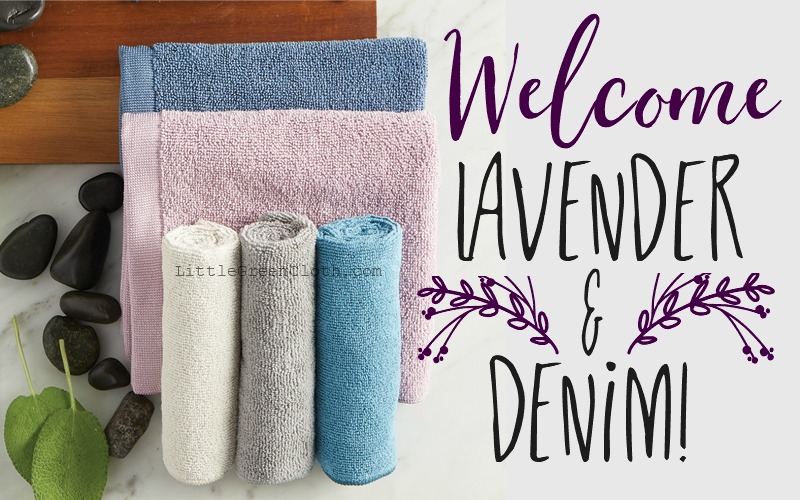 You might see "Vanilla" and wonder if that is new too, but it is actually the color previously called Taupe. With these two colors, a whole new range of combinations has opened up! Norwex has integrated them into two Body Packs: Coastal (Teal/Vanilla/Graphite) and Tranquil (Lavender/Vanilla/Denim). There are now 5 Body Pack options to choose from! Which combination is your new favorite?
These products still contain the same features as the original towels. They are made of soft Norwex microfiber, similar to the EnviroCloth, but a different weave, that is excellent for absorbing water. Once inside the cloth, the real magic happens! The BacLock™, the microsilver in the fabric, does not let bacteria and mildew grow and reproduce on your towel (which makes it stinky). Instead, the microsilver creates a harsh environment where bacteria, mold, and mildew cannot reproduce, meaning they die naturally and do not create an odor. With less stinky towels, you are on the hook for less laundry! Hooray!!
Check out the video below to see these colors up close!
Ready to create your own set of Norwex towels?