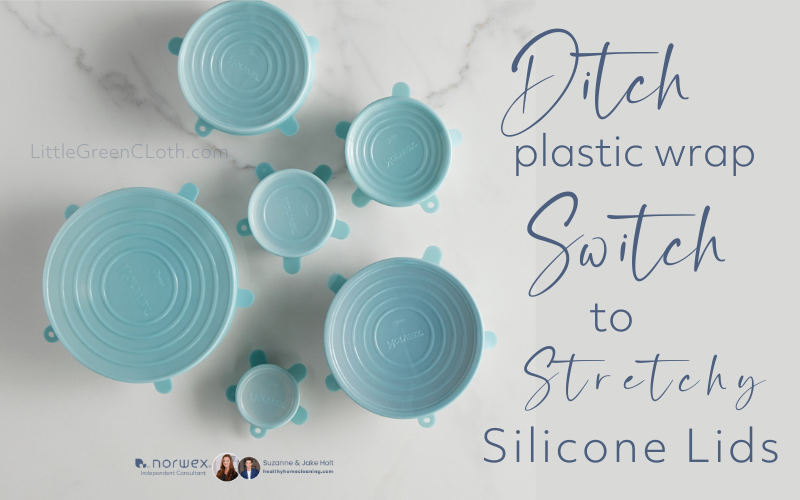 Are you ready to quit fighting with plastic wrap?
I know I am! Plastic wrap is the source of several grievances. Maybe I've never figured out the knack of it, but it is flimsy and seems to tangle so easily. As much as the ads show them easily adhering to the container's surface, oftentimes they don't stick well or without a struggle. As I'm struggling with the plastic piece, it might get tangled again, and I might need to pull off yet another piece. Once in the refrigerator, it can't actually hold it's own and help me out with the inevitable food container jenga that happens at my place. I just don't have time for drama from plastic wrap!
The user difficulties and organization issues at my place pale in comparison to the bigger issue at hand- since plastic wraps' invention, every single piece is still in existence! It is single-use and so wasteful. Not only does it take many years to break down, but some plastics are difficult to recycle, like Styrofoam. A few years ago, Minneapolis MN put an ordinance in to effect that bans restaurants from using foam take-out containers, or "any container that isn't recyclable, reusable or compostabe" (Startribune, 2015). As our country takes on more eco-friendly initiatives, why don't we start being more green in our own kitchens?
Let's start being a part of the solution, not the problem! With Norwex's new additions to their Stretchy Silicone Lid collection, you will be able to cover almost any dish in your cupboard!
With the Norwex Stretchy Silicone Lids, you can create an airtight seal on almost any of your dishes without battling over and over again! These Lids are BPA-free, lightweight and easy to store. Not only can you use them for storing in the refrigerator, but they are freezer and microwave safe. The other special part of these lids is the BacLock feature. This is Norwex's signature microsilver technology that inhibits the growth of odor-causing bacteria on the product. Now the container can keep all its smells to itself!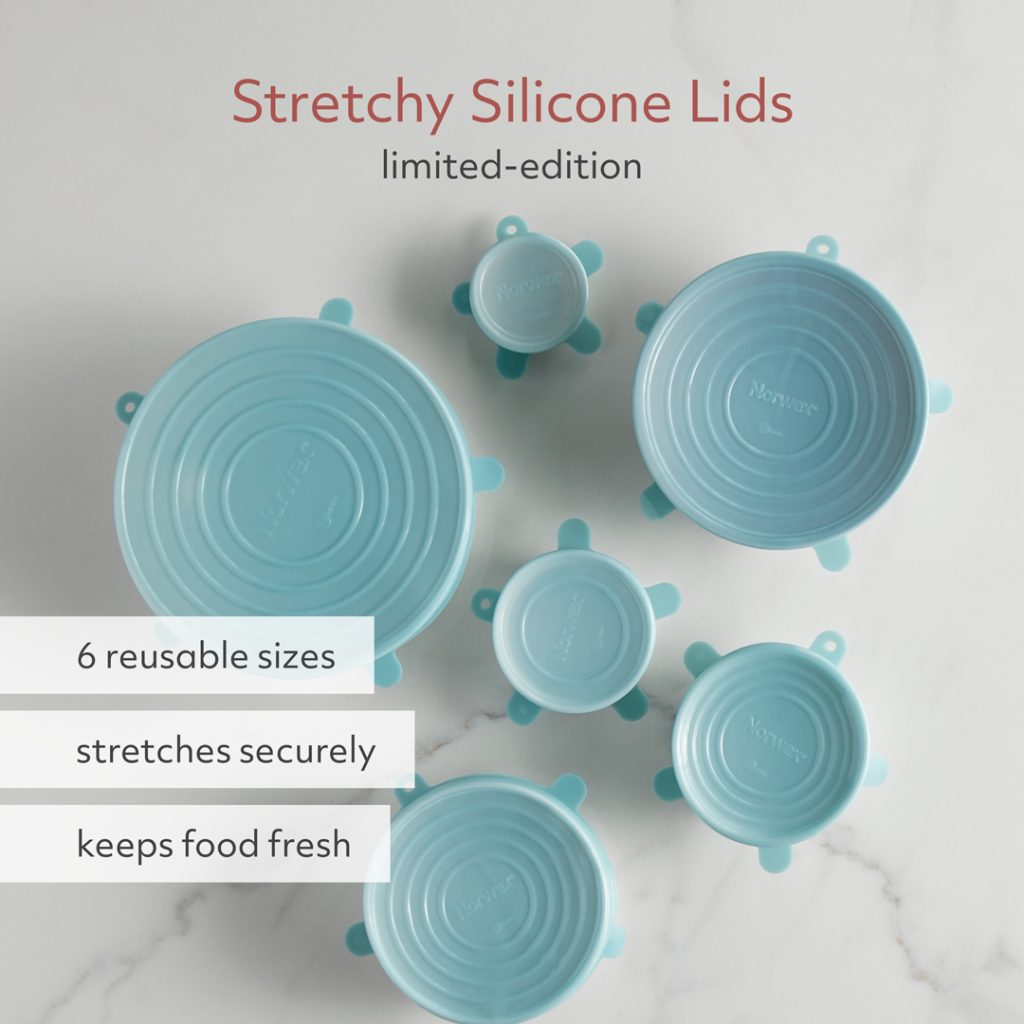 With the holidays around the corner, you'll love that these lids are sturdy enough to stack, but flexible enough to stretch and cover your bowls. It comes in 6 sizes so you have options. And of course, they are reusable so you'll save money that could have been spent on disposable plastic wrap. They will help you save your leftovers, save money, and save the environment. Make sure to get yours before holiday hosting!