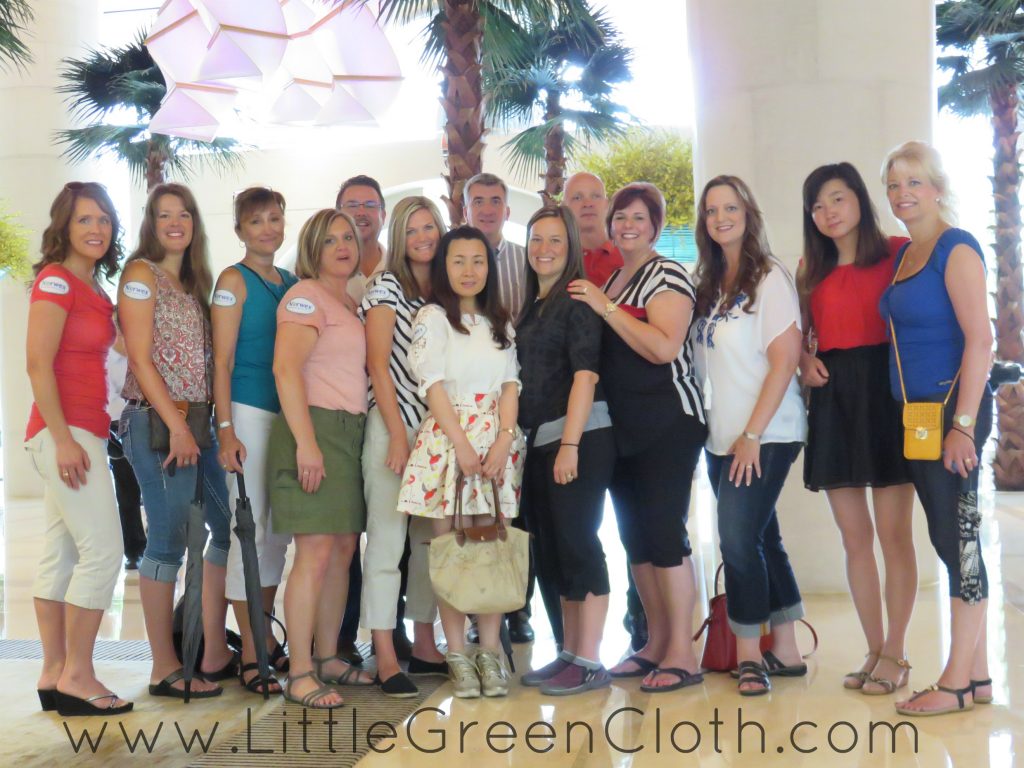 June 24, 2015 was our first full day in China. We had a great breakfast in the hotel and then were greeted by Joyce and Summer from the Norwex China office. They, along with David Peeters, were acting as our "tour guides" during our stay. Joyce and Summer were such sweet and welcoming women and made our trip extra special.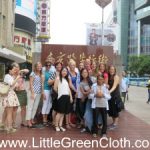 We started our morning by visiting The Bund – Huangpu River (also called "Mother River"), which was just a short walk from our hotel. We got a great view of the Pearl Tower, the sign of Shanghai, and also the tallest building in China – the Shanghai Tower. We were blessed to have air quality that was better than expected, so we were able to get a good view of the buildings. It was fun to see how people come out to exercise along the river in the mornings, even the elderly.
We took a walk along Nanjing Road, which was once the only place that there were western shops. It was fun to see so many familiar names. Norwex had cameramen traveling with us to capture a lot of what we were doing, so we will be seeing some of those pictures at Conference. Here's a fun picture of our group posing on Nanjing Road. What is funny about this picture is that there are three people in the picture that aren't actually part of our group! Chinese will sometimes jump into pictures with westerners and then have a friend or family member take their own photo. We all got a good giggle about that!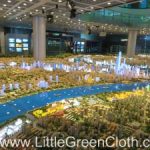 It was a pretty warm day in Shanghai, so we were all really thankful when David treated us all to cold drinks at a Starbucks. 🙂 Like I said – there were many familiar shops with Starbucks being one of our favorites.
Our walk took us to the Shanghai Urban Planning Museum where we had a tour that taught us a lot about Shanghai. There was even an amazing model of part of the city. It looked enormous, yet it only was showing 1/60th of Shanghai. The city itself has more than 24 million residents. We were told that the wealthy in Shanghai have cars, but only the super wealthy have Shanghai license plates that give them the right to travel on certain roads. The Huangpu River flows through Shanghai with 10 bridges that cross it and 13 tunnels that run under it. Amazing!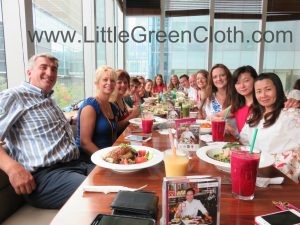 My favorite meal of the trip was lunch today. We went to Element Fresh at Kerry Center Shanghai. We had an amazing organic lunch of yummy salads and juices. Fruit juice blends seem to be pretty popular at meals in China; we had some amazing ones throughout our trip.
We then visited Yu Yuan, a beautiful garden area. Debbie suggested that we take the time to experience an authentic Chinese tea ceremony. It was something we all enjoyed. We were able to try lots of different teas and learn what they may provide as a health benefit.
We spent a little time walking through the shops and then went back to our hotel to freshen up for dinner.
Dinner tonight was at Bella Napoli, a fun italian restaurant. The portions were huge, and the food was good. After dinner we went to a fun Chinese acrobatics show. The stunts they did were truly amazing!
By the end of the day, we all felt we had experienced so much of Shanghai and were ready for some rest before our trip to the Norwex China Factory the next day. It was a day to remember forever. Thanks Norwex!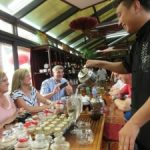 Thanks for stopping by. Be sure to read my next post on the Norwex factory itself!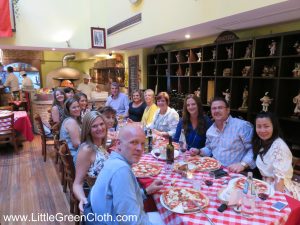 ~ Suzanne