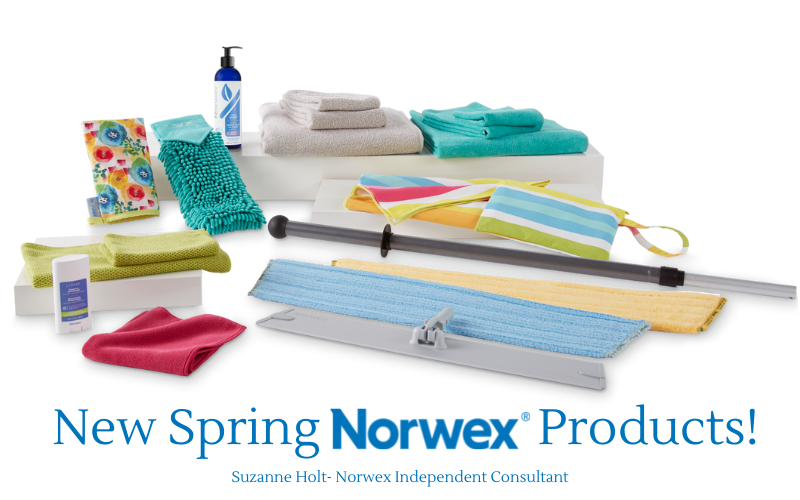 Spring is just around the corner, and thankfully new 2022 Spring Norwex products have just launched to help with spring cleaning! There are new colors, patters, scents, and sizes to freshen up your spring tasks. Let's check out all the new 2022 Spring Norwex Catalog!
Put a touch of fresh color in your kitchen or bathroom with the limited edition Ribbon pattern, Caribbean color Chenille Hand Towel! It is super absorbent and contains the BacLock® feature so the towel won't let bacteria linger!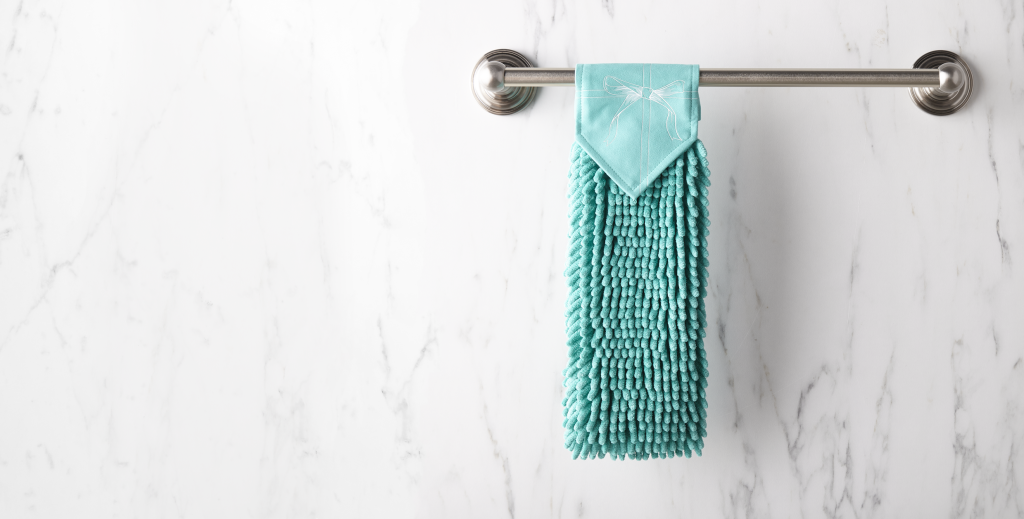 This limited-edition product is a sustainable and convenient alternative to disposable straws and plastic silverware. It's easy to keep a set at your work desk or tucked away in your car, ready for takeout or a picnic! If you need more than one set of silverware, there is also a pack with sets of 4.
With all the extra laundry happening during spring cleaning, you'll love having some limited edition lavender scented detergent to bring some calming scents! This super-concentrated formula cleans up to 230 high-efficiency and 115 conventional loads!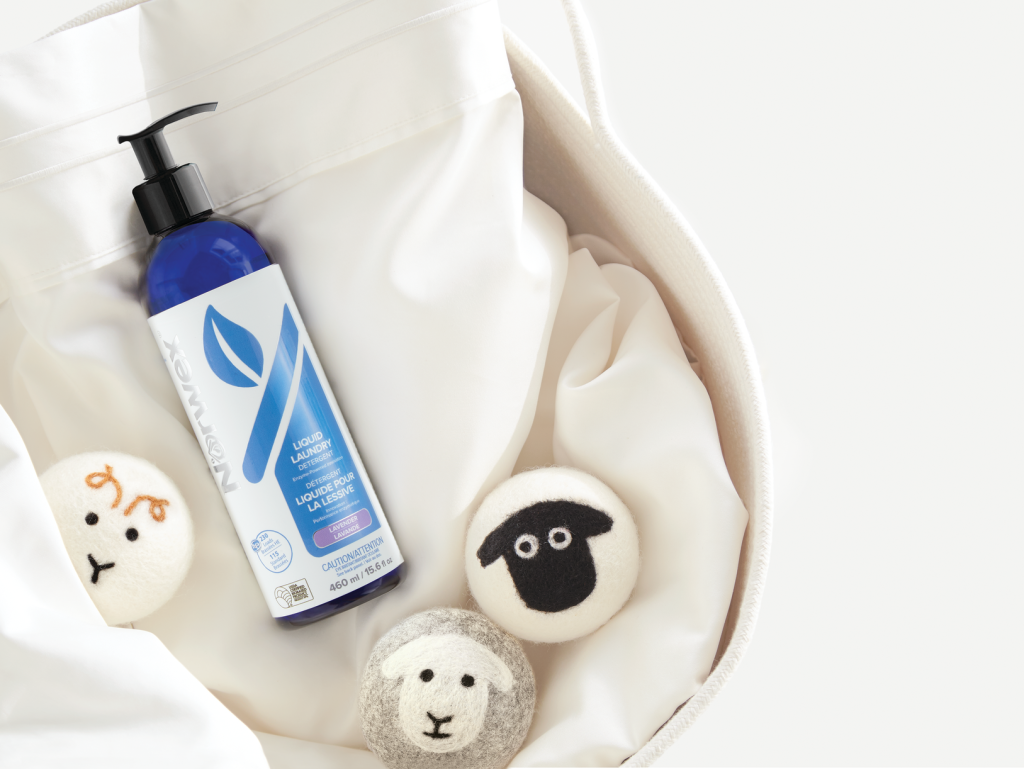 This bright, limited-edition magenta EnviroCloth perfectly complements our limited-edition Floral Window Cloth Mitt! Of course, it contains the BacLock® feature, so you can just rinse, let dry, and then use it again! Who doesn't need an extra EnviroCloth this time of year?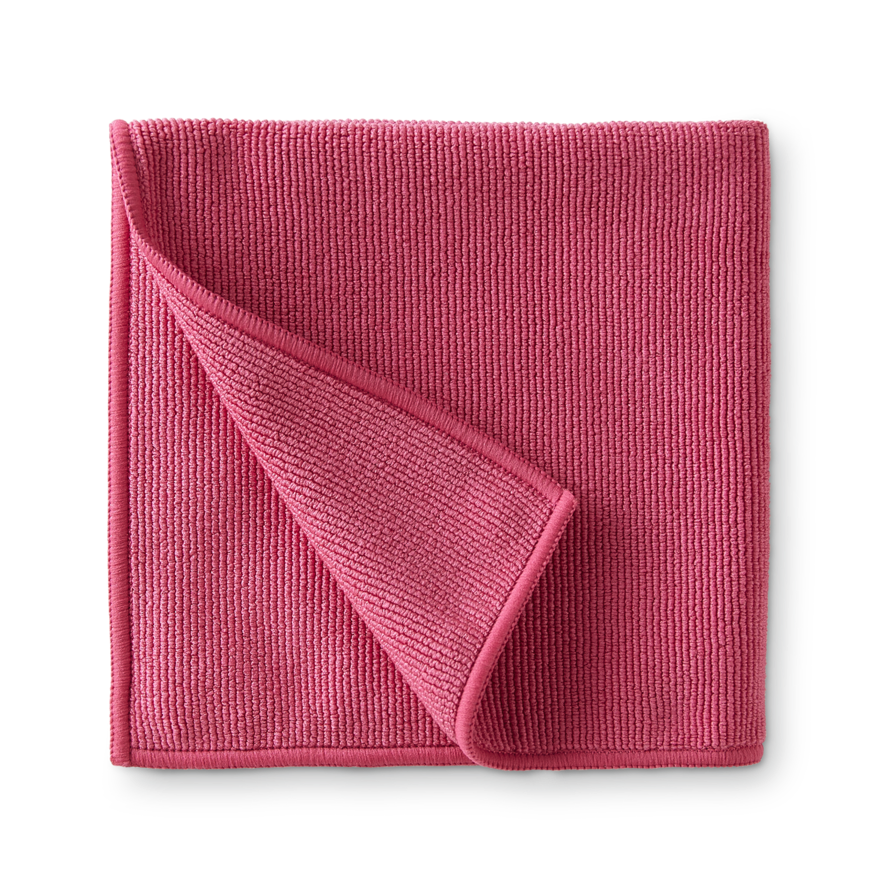 Once you get started with the Window Cloth Mitt, you won't feel like stopping till all the spring window cleaning is done! The soft, tightly woven microfiber cleaning cloth removes up to 99% of bacteria* and doesn't leave streaks or residues.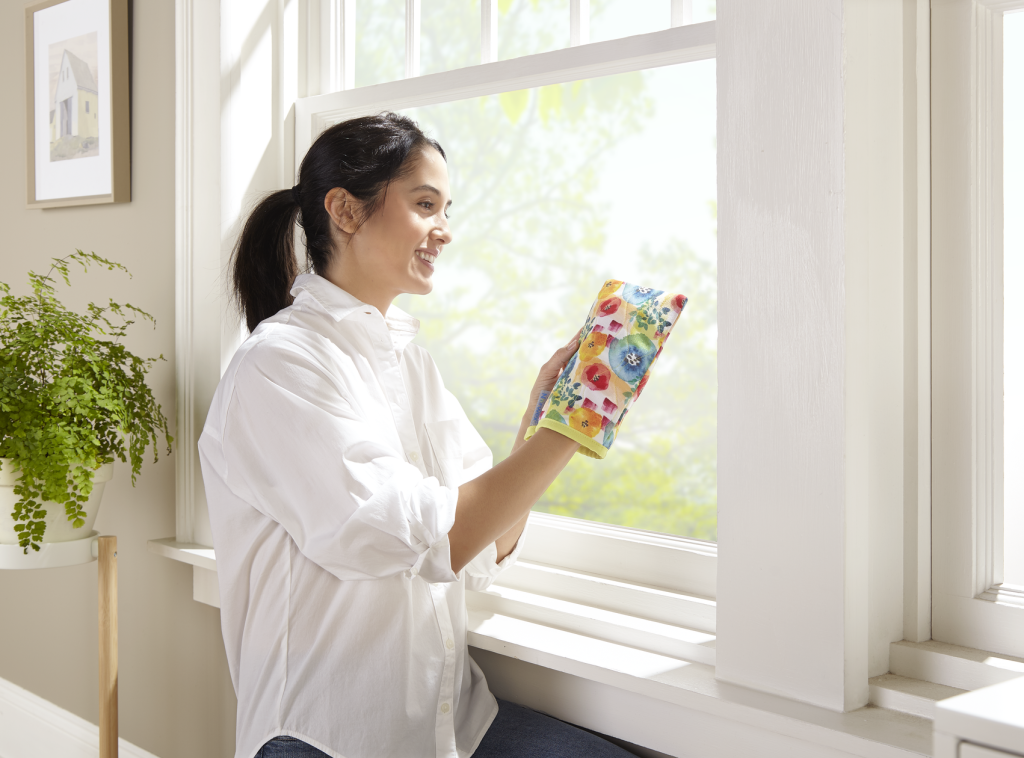 Add a summery touch of color to your kitchen or bathroom with the limited-edition Carribbean color towels! These towels are also 14% thicker than the standard Norwex towel. Plus, BacLock®* means they stay cleaner and fresher longer! There are a few different combination of towels and washcloths so you can put together what you need at your place.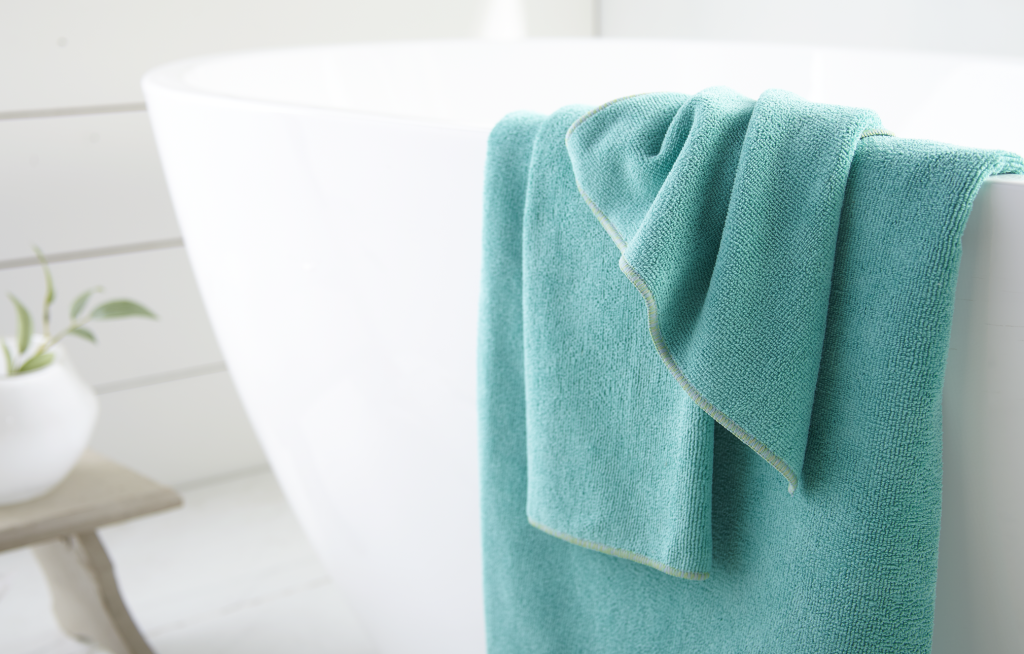 Get ready for spring break or all the stops to the beach & pool this summer with the limited edition Norwex Beach Towel! It is made from suede microfiber with BacLock® so it self-purifies within 24 hours as it dries to reduce mold, fungi and bacterial odor!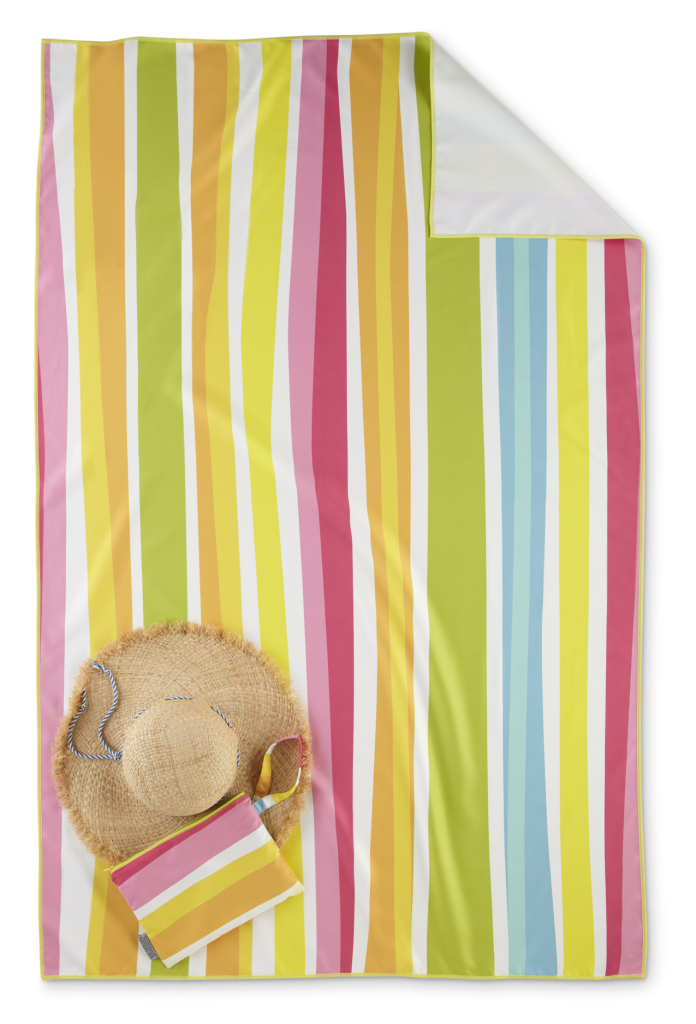 There's even more to love with the XL Norwex Mop! It is over 30% wider than our large Mop Base and Pads so you'll be able to complete your tasks faster and enjoy the nice weather sooner!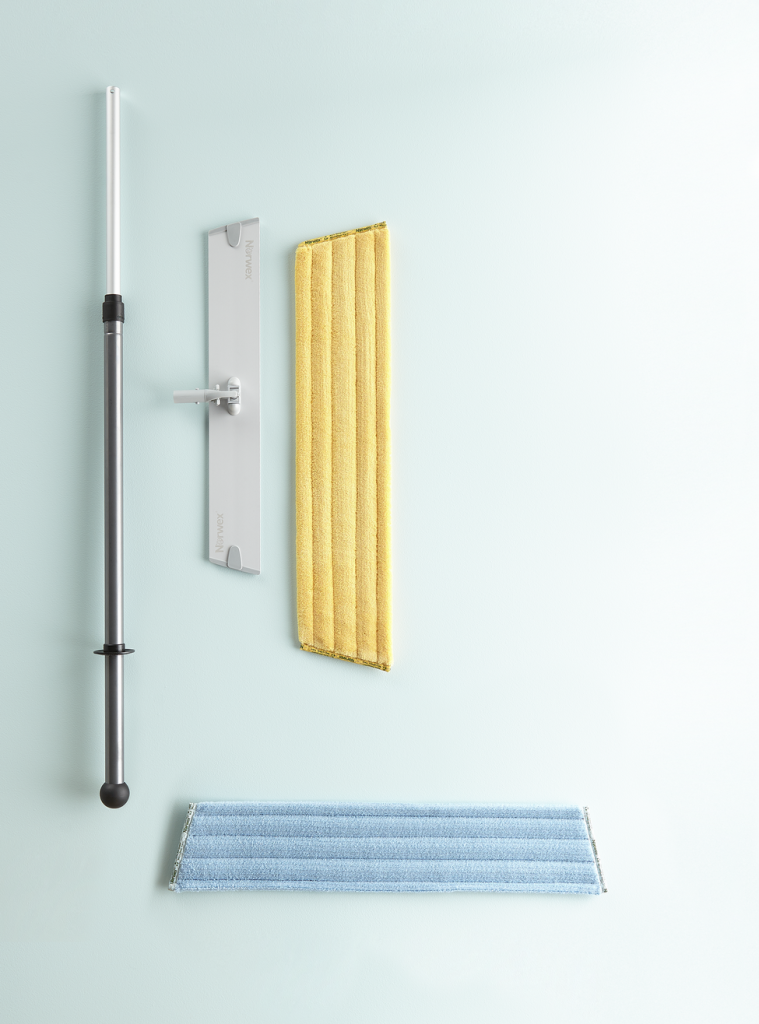 These towels are so soft and cozy and now they come in another color-weathered oatmeal! It's a neutral that will go with almost any decor. Thanks to the BacLock®* feature, these towels won't have to go through the wash very often.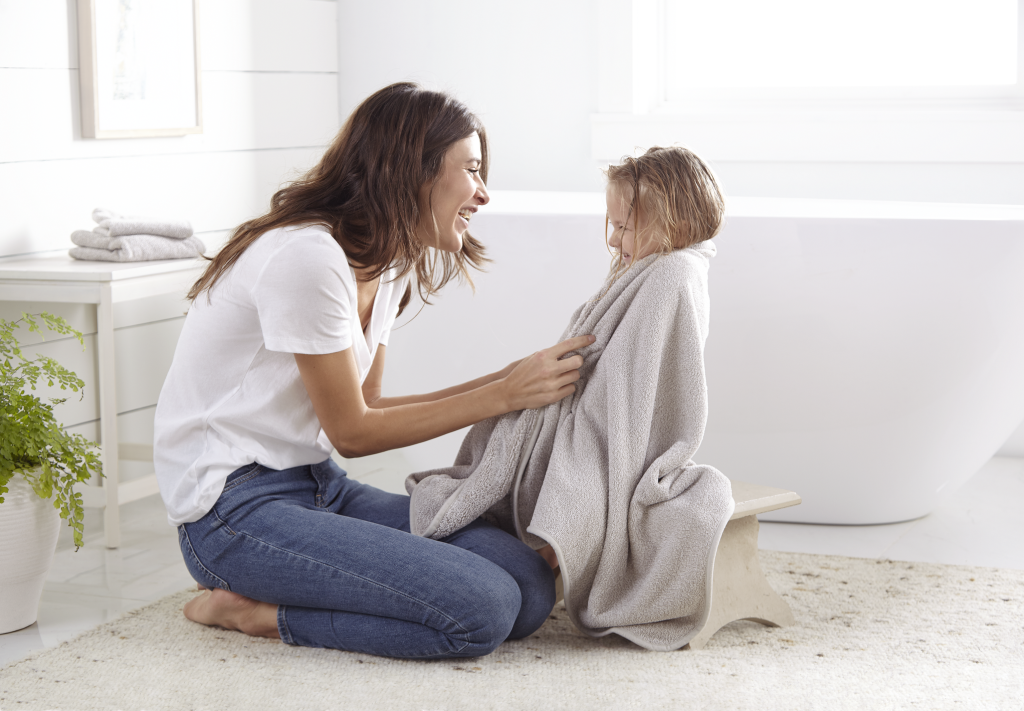 Work with your body's systems instead of disrupting them with the Lysere Prebiotic Deodrant! It uses Aloe Vera and Witch Hazel to neutralize odors instead of chemicals, and the limited edition citrus bergamot gives an extra pleasant scent. Tuck one in your gym bag and in your cabinet!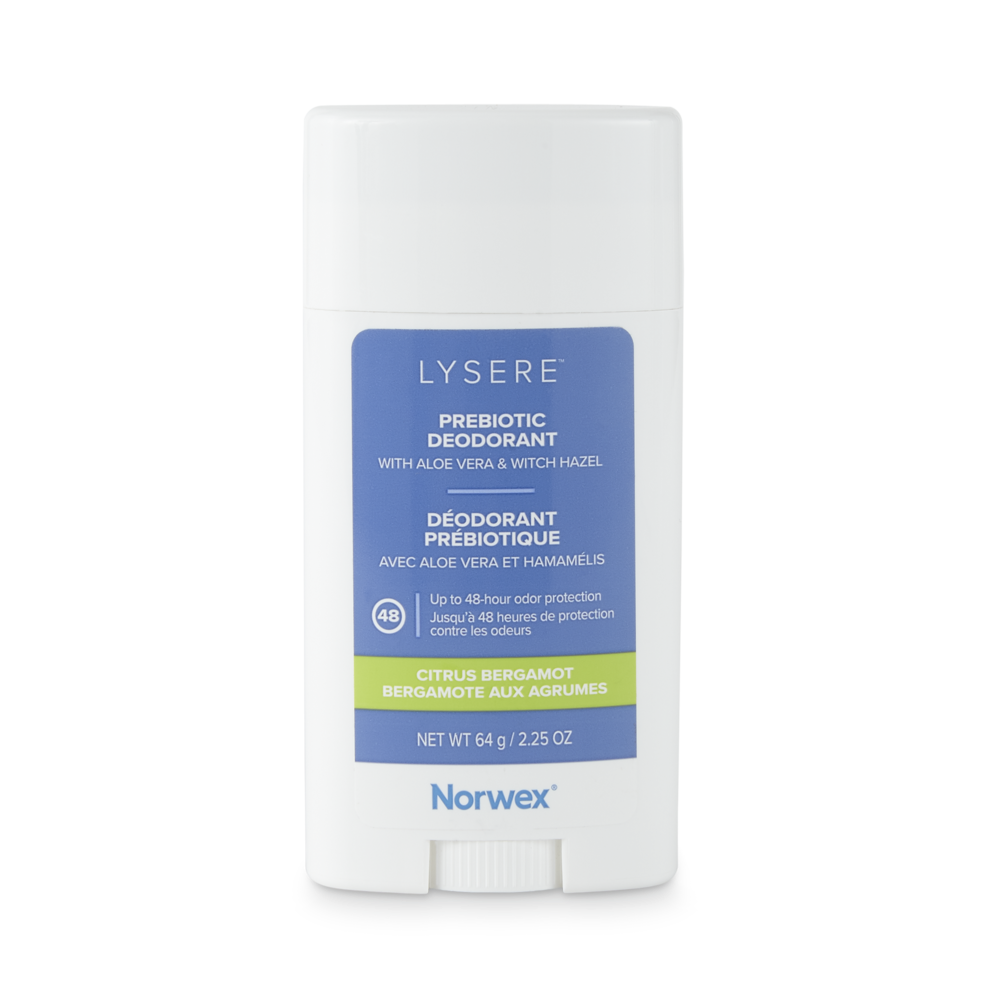 Give your kitchen a spring touch with the Avocado colored Kitchen Linens! This cloth includes BacLock®*, feature to self-purify after use and the beautiful diamond weave helps to absorb and grab all debris. There are a few different sets so you can decide what works best for your kitchen needs!
Isn't this new line up great! Which of the new products is your favorite? Check out the catalog link below to see the full new 2022 Spring Norwex collection. All of these new 2022 Spring Norwex products are available to order so you can start shopping today!