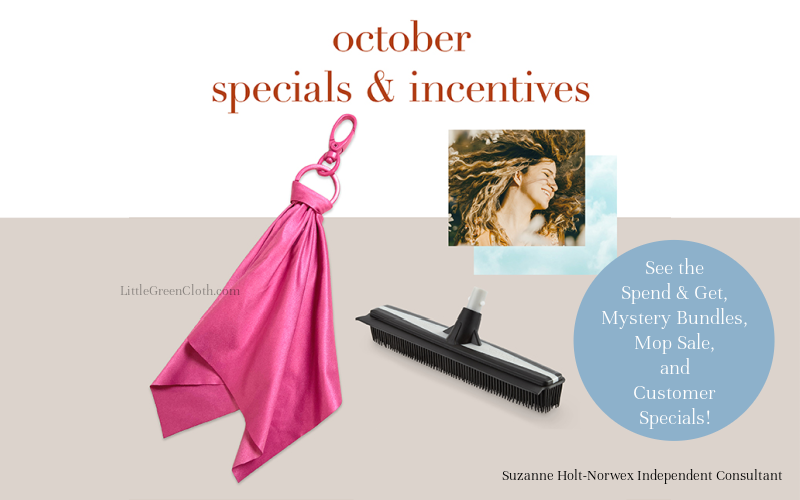 Did you get a chance to look through the new Norwex Holiday Catalog and products? Which ones are you putting on your Christmas list? In the midst of all the product launch excitement, it would have been easy to miss the all the amazing sales and deals that Norwex is offering through October! One of the most fun deals are the Mystery Bundles that you can choose from! For just $59.99, you can choose between 8 different themed "Booo Bags" that have exclusive products! There are also 3 Spend and Get levels where you could qualify for discounted LE Counter Cloths, LE Mask, and a package of Spirinetts and Heavy Duty Degreaser! Check out the flyers for all the info!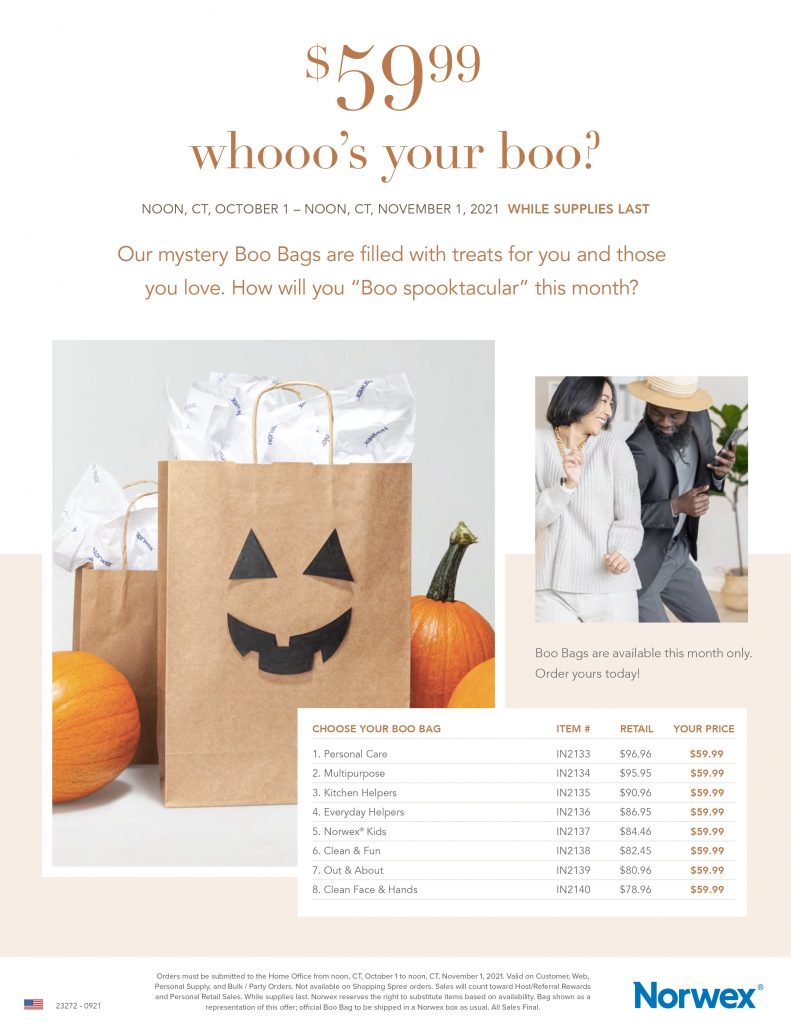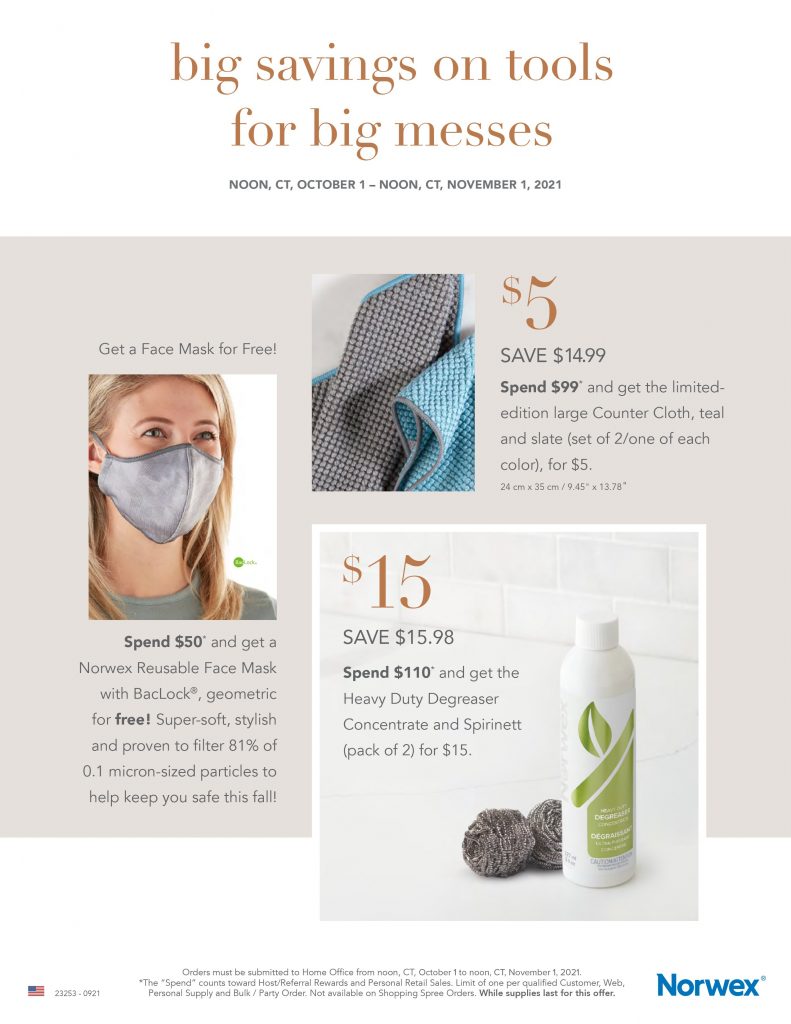 Norwex is also offering a "Mop on a Mission" Sale and Customer Specials through the end of the month! Through January 1, 2022, you can purchase the blue & yellow or Nordic Naturals Large Superior Mop Systems for just $99! A portion of this sale will go to Washed Ashore to commissioning a friend for the sculpture Nora the Salmon! Washed Ashore is an amazing organization that raises awareness for plastic pollution through art. Make sure you shop these while supplies last! You can save up to 36% on some of the Customer Specials so don't miss those either!
Now is the time to shop all the Norwex Deals through October!! Don't forget to check out the new limited edition Norwex holiday products! Let me know too if you'd like to be one of the first to host a Norwex party with the new Holiday Catalog too! Happy shopping!