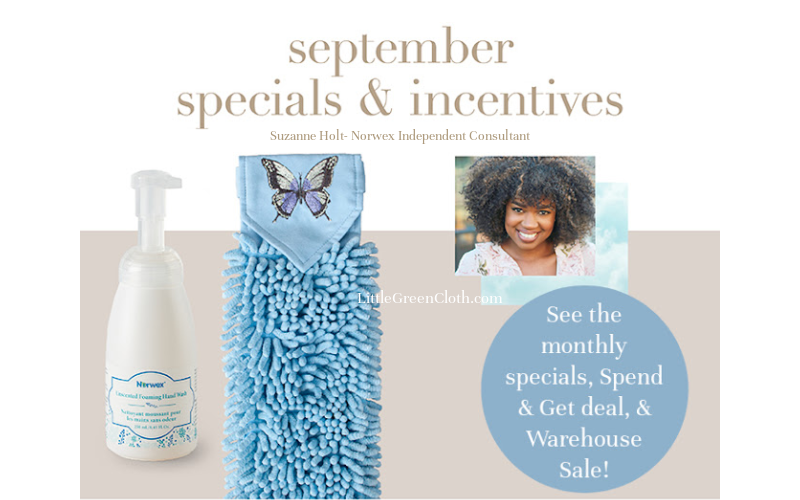 Even though getting back into routine is a challenge, it's hard not to feel the anticipation and excitement of a new season. What are you most excited for this Fall? I was excited to see all of Norwex's sales and deals to kick off Fall for their customers! First off, Norwex extended their BOGO mask sale from now through October 1 at noon, CT! You can also save 50% on the Turquoise or Charcoal Wristlets, which are great ways to carry around the essentials. Norwex also just released their September Spend and Get deal. When you spend $99 on your Norwex order, you can purchase Ultra Power Plus for only $8, saving over $20! Check out the flyers for all the info!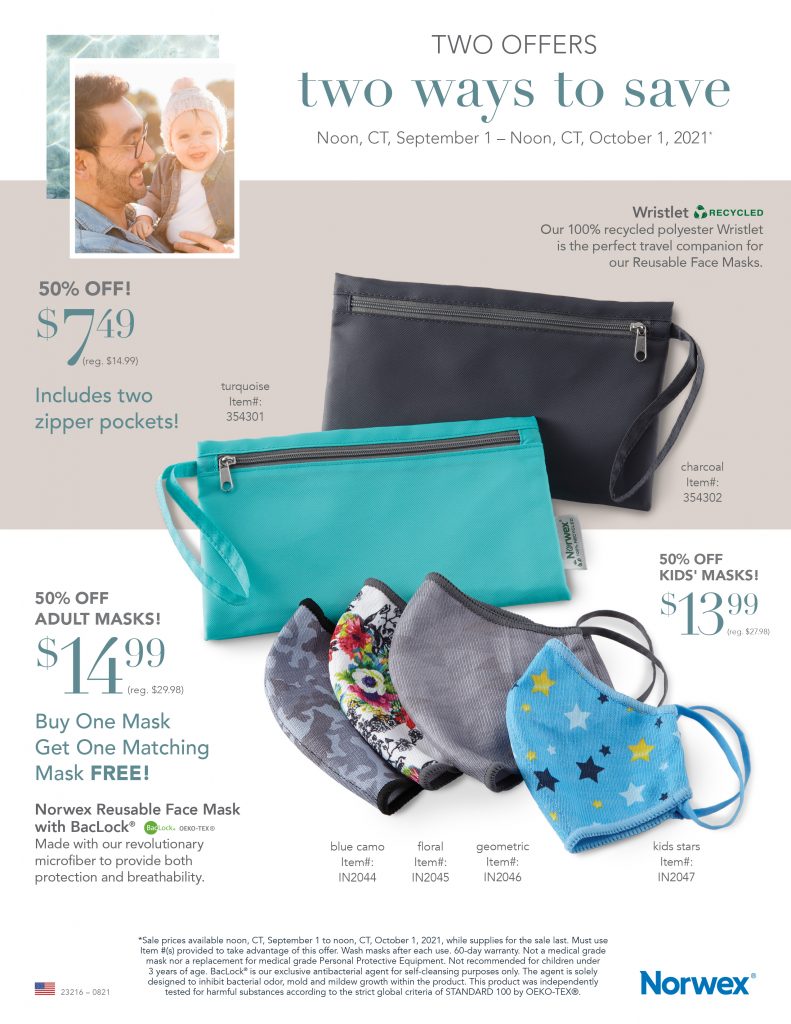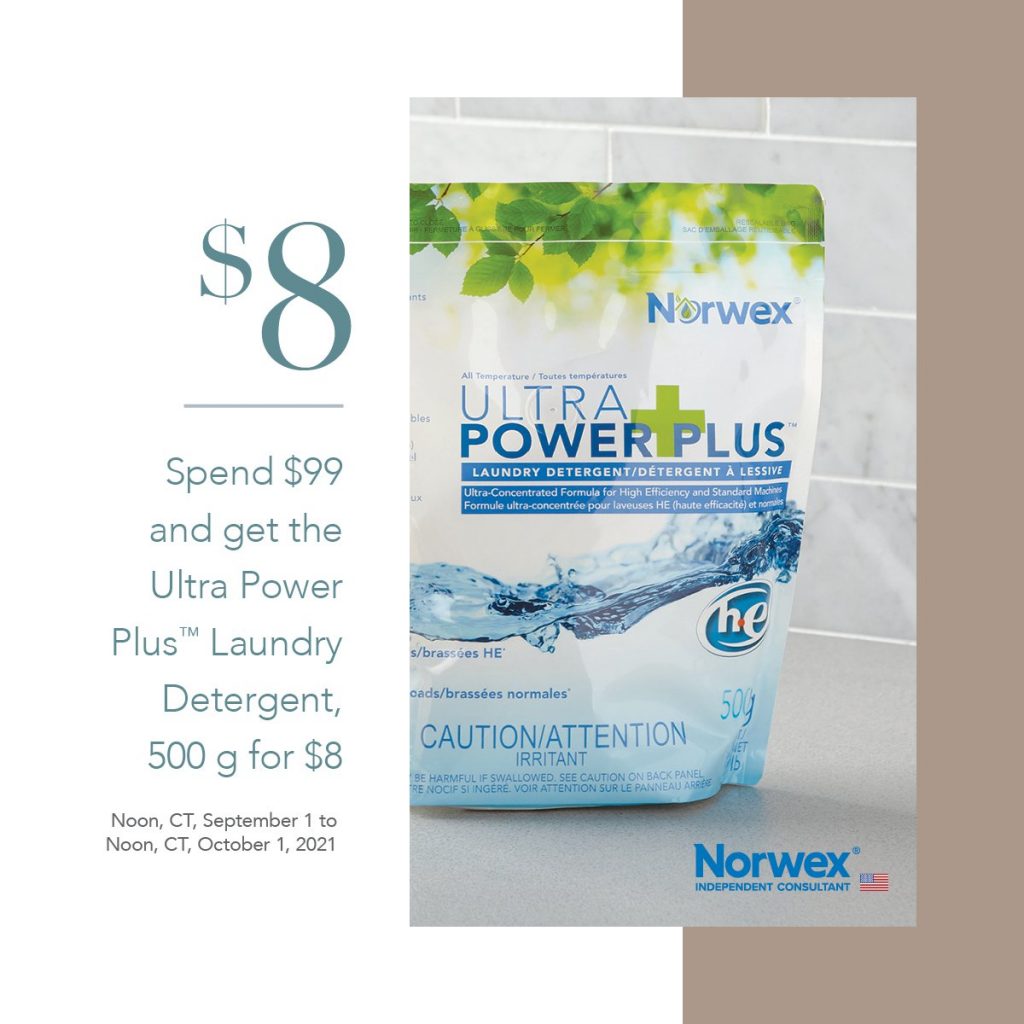 Norwex is also offering their Warehouse Sale and Customer Specials through the end of the month! The Warehouse Sale has great savings on so many different products, including BOGO Hand Sanitizer! Make sure you shop these while supplies last! The Customer Specials have so many fun limited edition (LE) deals for the month! With the Don't Let the Clean Flutter By deal, you can save 15% on the limited edition butterfly Chenille Hand Towel and an unscented bottle of Foaming Hand Wash. It is a cute and simple way to decorate a company bathroom with a pretty color and design! With the Scurry to a Cleaner Home deal, you can save 23% on the Limited Edition hedgehog print small Window Cloth and mushroom/sea mist EnviroCloth. These products are so cute and will give kids some fun tools to do their chores! With the Cleaning Buddy on Duty deal, you can save 20% on the adorable LE small hedgehog Dusting Mitt. This is the perfect way to complete your kids cleaning tool collection. Who knew cleaning could be so fun!
September is an amazing time to shop Norwex's sales and deals! Don't forget to grab your $8 Ultra Power Plus! Let me know too if you'd like to be one of the first to host a Norwex party with the new Fall 2021 Catalog! Happy shopping!